Doctor Strange In The Multiverse Of Madness was the latest film in Marvel Studio's Phase 4, and it was a raw reflection of heroes, a simple taste of the multiverse, and reliving nostalgia. Of course, it's clear to understand that fans, critics, and audiences alike are begging and wondering where Mutants, aka the X-Men, are. In simpler terms, we are on Mutant watch from here on out. 
Needless to say, Doctor Strange 2 writer Michael Waldron did shed some light on why Mutants were absent in the Doctor Strange sequel, and Moon Knight writer Beau DeMayo shared an important update on the X-Men 97 revival as well.
Why The Mutants Weren't Introduced in Doctor Strange 2
Lead Doctor Strange 2 writer, Michael Waldron, did shed some light in an exclusive interview with ET back on May 12. However, the answer was a little confusing, but let's attempt to break it down. First was the trade question and Waldron's response, and both are listed below.
RELATED: Daniel Craig Was Originally Cast To Play This Surprise Role in Doctor Strange 2
"With that said, I think a lot of people were going into this, especially after WandaVision, looking for a conclusion to the House of M saga that a lot of people applied to what was happening with Wanda. Did you guys discuss that at all? You know, the whole "no more mutants" moment and how or if that was going to actually be featured here and what that would mean for the X-Men in the MCU?"

Stacy Lambe Via Entertainment Tonight
"Yeah, we talked about House of M, and there's plenty of examples of Wanda doing bad things throughout the comics in an effort to get her kids back. But ultimately this story didn't need mutants to be powerful, I guess was our feeling. And, you know, wherever that lies on the timeline for the MCU, it didn't feel like this was the right place to introduce it — because then it suddenly would have just been about mutants. And this is really a story about Wanda and her grief and her descent into darkness in this movie."

Via, Entertainment Tonight Interview, Michael Waldron, Lead Writer Of Doctor Strange In The Multiverse Of Madness
It's an interesting dynamic and running thread to digest because, on the one hand, Waldron's comments do make sense and justify Wanda's journey and choice from WandaVision until the conclusion of Doctor Strange In The Multiverse Of Madness. Still, his response feels open-ended, and it raises the question of whether some ideas involving other Mutants hit the cutting room floor when reshoots transpired. 
RELATED: Doctor Strange 2 – Here Is What Happened With Deadpool
Now, if honest, many thought the inclusion of Professor X (Sir Patrick Stewart) in the iconic yellow Wheelchair, which was perfectly plucked from the 90s animated series, could have been a clear sign for Mutants to enter the shared universe. Still, the reveal did leave an impression, which felt like it was red herring and a taste of added fanservice.
However, with the '90s X-Men animated series revival in the works slated for release next year, the answer we're looking to decipher still isn't clear yet. To note, a majority of the original cast has officially been in the recording booth, Moon Knight producer Beau DeMayo has already been promoted to executive producer, and the head writer did tweet out an initial reaction with the revival being in pre-production.
"X-Men '97 is going to be "f—ing awesome. I can't say a single thing, except you guys have no idea how excited you should be for that show."

Beau DeMayo, Executive Producer X-Men 97, and Moon Knight Writer
RELATED: COULD THE MCU'S PROFESSOR X BE FROM THE X-MEN '97 ANIMATED SERIES?
From DeMayo's comments, it sounds like the series is in good hands, and who knows, maybe the '90s series could be a way that the X-Men and Mutants finally arrive in the MCU.  As of now, this is all speculation and food for thought while being on Mutant watch. 
RELATED: IS AVENGERS TOWER NOW THE BAXTER BUILDING IN EARTH-616?
Of course. with not having all the variables in place and not knowing the bigger picture of how Phase 4 and, in turn, Phase 5 will unfold for the MCU, we can only continue to theorize and wait for the arrival of Mutants and the Fantastic Four, and it's only a matter of time with the multiverse being open.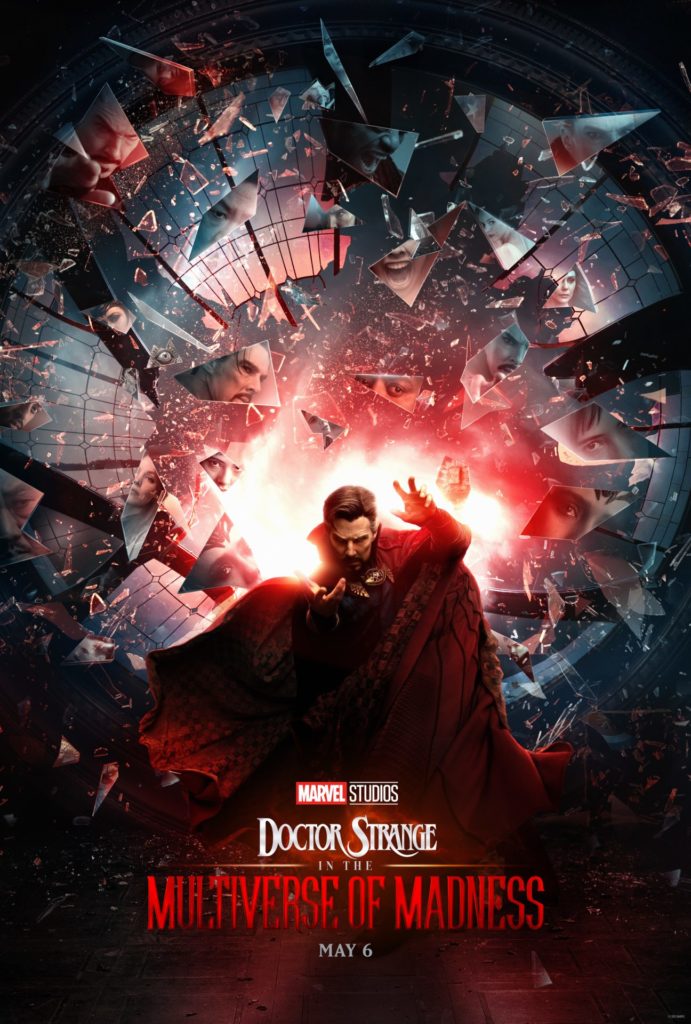 Doctor Strange in the Multiverse of Madness is in theaters now! So what Mutant are awaiting to join the MCU? Where would you introduce the X-Men? Did you enjoy Doctor Strange 2? Where do you think the Multiverse will appear next? Was Wanda right? As always drop a like, post a comment, and follow us on social media. 
KEEP READING: DOCTOR STRANGE 3: EVERYTHING WE KNOW!
Source: Entertainment Tonight