Marvel Studios just brought the hammer down delivering an exciting new trailer for Thor: Love And Thunder. Earth's Mightiest ex-Avenger just might be in way over his head as he faces some new competition in more ways than one, one of which may threaten not only Thor but all the Gods in the MCU. Thor's other competition is his ex-girlfriend, Doctor Jane Foster. Don't worry, she's not a villain but she is challenging Thor for his mantle as The Mighty Thor.
Marvel made good on their promise to deliver a brand new trailer for us to "marvel" during the NBA playoffs. It's finally here and it is mighty, check out the trailer below.
Marvel Studios' Thor: Love and Thunder Official Trailer
Will Thor: Love And Thunder Outdo Thor: Ragnarok?
Christian Bale brings a dreadful presence as Gorr the God-butcher. There have been concerns about Gorr looking like Voldemort, and yes he most certainly does, the only difference being that he has a nose. Jokes aside, Bale seems to be making a statement screaming Gorr is a terrifying force to be reckoned with, which should be expected with a title like "God-Butcher"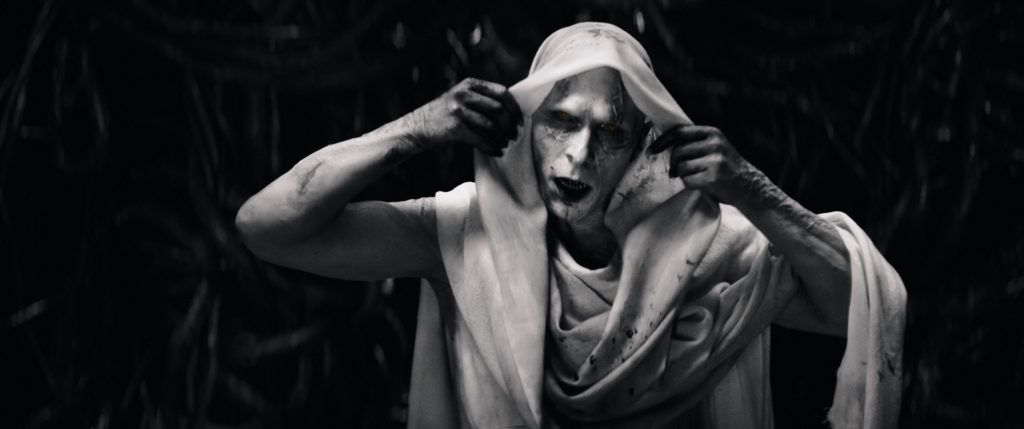 RELATED: THOR: LOVE AND THUNDER – GORR'S HIT-LIST: EXPLORING THE PANTHEON OF GODS IN THE MCU
Thor: Ragnarok was adored by fans for the way the film's tone differed from its predecessors while boasting stunning visuals and action scenes almost on par with Zack Snyder's Man Of Steel. Many are looking forward to seeing Nathalie Portman not only return to the Thor Franchise, but transform into the Mighty Thor. It would be interesting to see how different Thor: Love And Thunder will be from Thor Ragnarok. Fortunately, director Taika Waititi intends this film to be different from its frivolous predecessor.
"What I didn't want to do is just make Ragnarok again, because that's been done, I needed to do something more interesting for myself to keep the whole thing ignited and to make sure that I'm feeling creatively stimulated. I thought, What's the least expected thing with this franchise?"

– Taika Waititi via EW
Thor: Love And Thunder Synopsis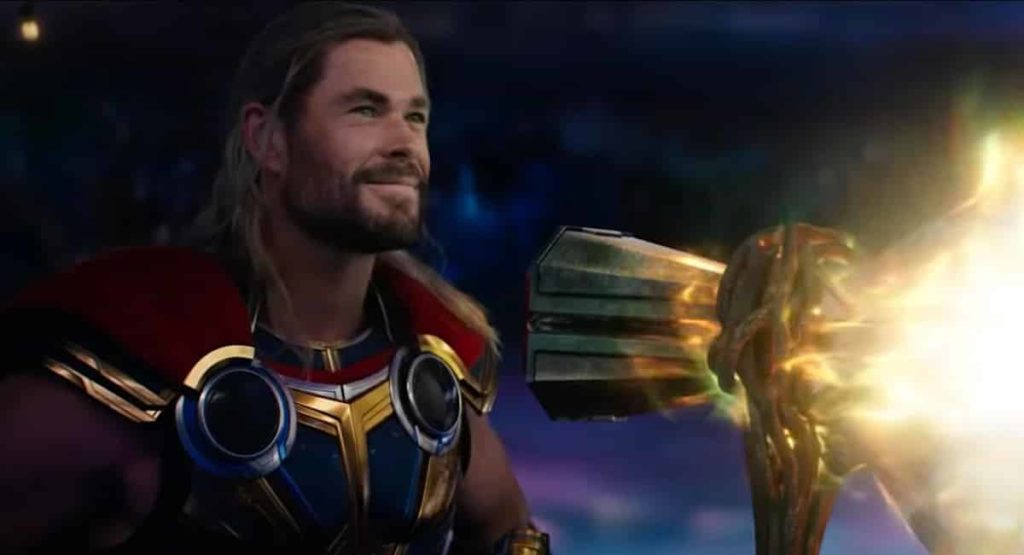 Thor's retirement is interrupted by a galactic killer known as Gorr the God Butcher, who seeks the extinction of the gods. To combat the threat, Thor enlists the help of King Valkyrie, Korg and ex-girlfriend Jane Foster, who – to Thor's surprise – inexplicably wields his magical hammer, Mjolnir, as the Mighty Thor. Together, they embark upon a harrowing cosmic adventure to uncover the mystery of the God Butcher's vengeance and stop him before it's too late.
Thor: Love And Thunder Cast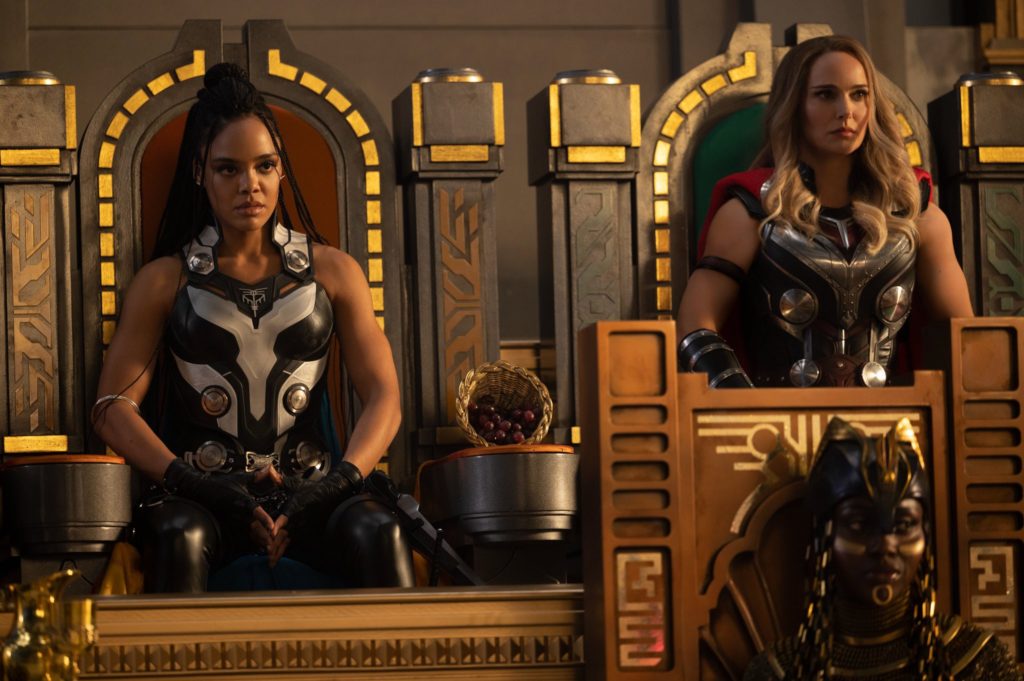 RELATED: THOR: LOVE AND THUNDER – CHECK OUT THIS NEW STILL OF CHRIS HEMSWORTH'S ODINSON
Thor: Love And Thunder boasts cast with Chris Hemsworth reprising his role as Thor, Nathalie Portman as Jane Foster/Mighty Thor, Tessa Thompson as KIng Valkyrie and Christian Bale as Gorr The Godbutcher. The cast of Guardians Of The Galaxy return, and Russell Crowe rules the sky as Zeus.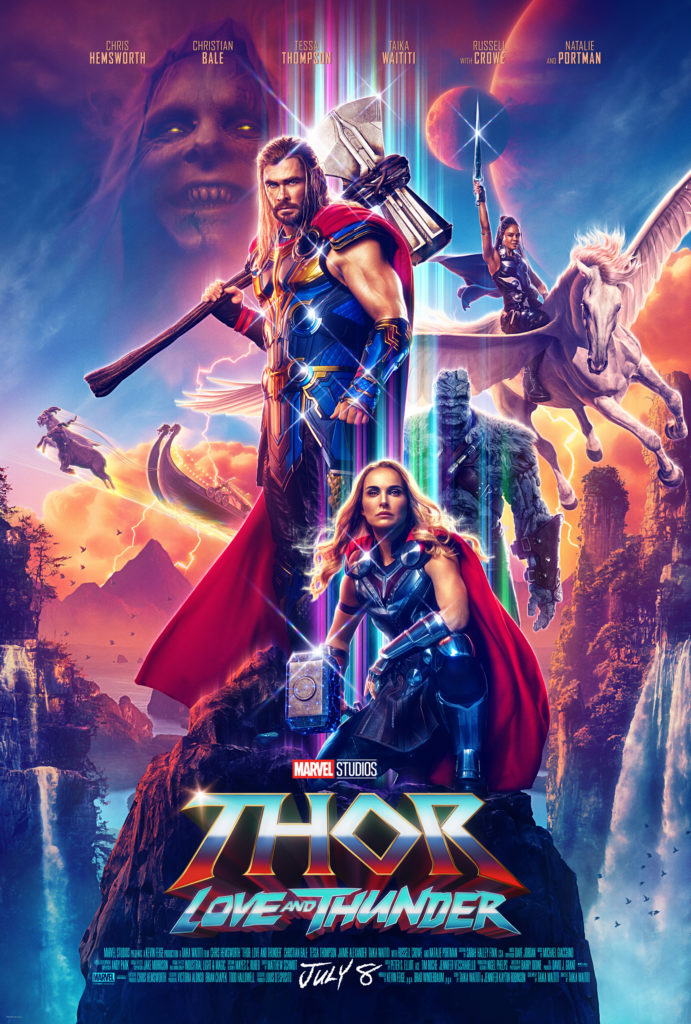 Are you looking forward to seeing Thor: Love And Thunder on July 8th in a theater near you? Do you believe yourself to be worthy to wield Mjolnir and possess the power of Thor? Let us know your wildest theories about Thor: Love And Thunder in the comments below. If you like what you read, follow us on Twitter or Facebook for more content like this or to learn more about Marvel's Thor: Love And Thunder.
KEEP READING: MARGOT ROBBIE TO LEAD UNEXPECTED OCEAN'S ELEVEN PREQUEL
Source: Marvel Entertainment