New developments have been released over the tensions between Tony Khan and MJF caused by MJF not feeling his contract is good enough.
MJF has been one of the most outspoken wrestlers in AEW and it includes his frustrations with the promotion. He even went as far as to say when his AEW contract is up he would strongly consider making the jump to WWE. However, he is the type of wrestler where it is hard to know what is said in character and what is not.
RELATED: ADAM COLE ON WHICH VETERAN IN THE AEW LOCKER ROOM IS A "WRESTLING GENIUS"
Over the weekend we may have seen the tensions come to a head. Saturday was AEW Double Or Nothing Fan Fest, which MJF was advertised to do a meet-and-greet for, which he did not show up to. The unprofessionalism doesn't end there and continued at the AEW Double Or Nothing. It was reported by Wrestling Inc. he showed up right before his match against Wardlow and left right after. It is common and expected in wrestling to get to the arena early and stay well after your match.  Tyler Breeze got in a lot of trouble in WWE for not staying a few years back.
A Possible Root Of The Tensions Finally Revealed
A root to the tensions may have finally been revealed. Despite MJF being one of the promotion's top wrestlers and one of its go-to wrestlers for good feuds he is making much less than some of his peers.
The wrestler received a pay raise in January, according to Wade Keller of PWTorch, which substantially raised his income. However, he is still making much less than other ex-WWE wrestlers like CM Punk, Bryan Danielson, Christian Cage, Mark Henry, Malakai Black, Jon Moxley, Chris Jericho and Adam Cole as well as Kenny Omega.
Keller went on to say MJF had a starter deal when he first signed with AEW. The deal saw him making between $40,000 and $70,000 and with the new contract he is now making "hundreds of thousands of dollars." However, it is still said to be much less than many of his fellow wrestlers and is said to be one of the big reasons why he is having issues with AEW.
"In many cases, those wrestlers are getting paid four or five times more than him," Keller said. "So, you know, MJF is by all accounts is kind of fuming over this. He felt that his work, his professionalism, his rapport and friendship with Tony Khan would have led to Tony renegotiating his deal when there was about two years left [on MJF's contract].

And by the time January 1 2022 came around, yes, he got a new contract and a raise…But MJF was thinking, 'Hey, come on, Tony, approach me, get me on the level of some of these people that you keep bringing in. I'm doing great work, and I'm drawing great ratings.' And when Tony didn't do that…MJF the way he handled it was to get very angry privately and then it kind of exploded. And I think Tony was caught off guard by how angry MJF was getting…"

H/T To WrestlingNews.co For Transcription
MJF Draws Money But Doesn't Earn Enough?
Keller then brought up how MJF segments do better viewership than some of the wrestlers on the shows, but his pay doesn't reflect that. MJF feels that his value to the promotion is not reflected in his pay. He also is pushed very hard and has become one of the top heels in the promotion, but his peers who are not getting as big of a push still make in some cases much more than him.
RELATED: MATT HARDY THINKS THIS AEW STAR IS "ONE OF THE GREATEST PRO WRESTLERS OF ALL TIME"
Keller also went into the relationship between MJF and Khan and how it has become strained because of the pay situation or maybe something else which has not surfaced yet.
"MJF and Tony Khan were really close as recently as late last year," Keller said. "MJF was one of those wrestlers Khan would have long phone conversations with about ideas for storylines and matches. At some point, that relationship fractured and the real reason might be as simple as MJF feeling disrespected that Tony didn't approach him with the new contract offer sooner. It's possible something else triggered or amplified this the situation but that hasn't been even hinted at in reports elsewhere or from our sources, but some people are wondering that, is there something else we don't know about?"
Is Not Showing Up To A Fan Event The Ultimate Heel Move Or Just Unprofessional?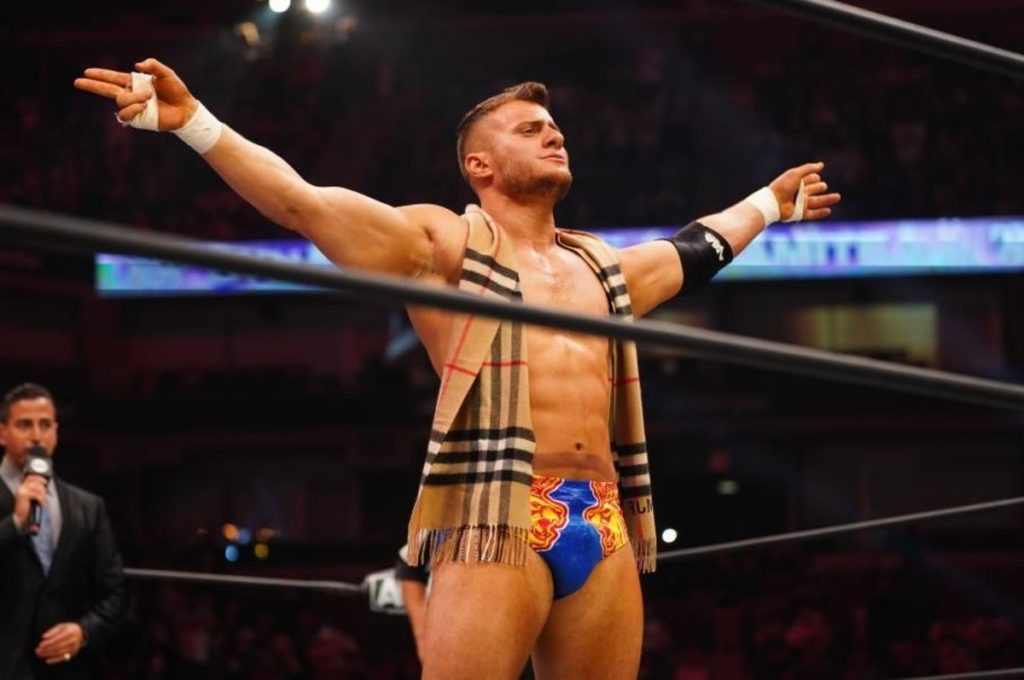 As the no-show to the meet-and-greet just took place on Saturday we will see if MJF will face any repercussions and what those may be. This whole pay situation may result in MJF making more money, losing his push, being suspended or even possibly being released. It will be interesting to see what Khan does as he may have to face more situations like this in the future.
Do you think MJF should make more money or is he in the right pay range? What repercussions do you think he will face? Do you think missing the meet-and-greet was the right way to get his point across? Leave a comment on who you would like to see MJF feud with if he moves to WWE. Personally I think Kevin Owens and MJF would be amazing because of their mic skills.
KEEP READING: SAMI ZAYN TALKS CREATIVE CONTROL AND REACTS TO HILARIOUS PHOTO OF HIMSELF
Sources: Wrestling Inc., PWTorch, WrestlingNews.co, Full Wade Keller Transcription, Wrestling Inc.