AEW's Matt Hardy thinks this AEW star is one of the greatest wrestlers to ever lace up their boots.
Matt Hardy has been in pro wrestling since ancient times back in the '90s.  He has also wrestled in almost all the big promotions of the late '90s and the big promotions of today.  He has been in the ring with some of the greatest wrestlers of the era and is part of one of the greatest tag teams of all time, The Hardy Boyz.
When Matt Hardy drops a name and says this guy is great it carries a lot of weight.  During a recent episode of The Extreme Life of Matt Hardy he gave a lot of praise to fan-favorite wrestler CM Punk, named him one of the greatest and how good it is to see Punk wrestling again.
RELATED: SAMOA JOE TALKS ABOUT RING OF HONOR'S POWERFUL INFLUENCE AND HELPING YOUNG WRESTLERS
"I think it has been really really good for me, personally. I'm happy to see Punk back in wrestling," Matt Hardy said. "I think CM Punk is just a fantastic pro wrestler and I feel like he belongs in pro wrestling. I give him all the credit in the world for venturing out and doing MMA, UFC. That was amazing, I wouldn't have done it even if I felt I could have. I wouldn't have been that brave or courageous. It took a lot of courage for him to do that, but I'm happy he's back in pro wrestling. When it comes to pro wrestling, that is just what he's built for and made for.

He is one of the greatest pro wrestlers of all time and for him to come back to AEW and be happy and once again be fueled by such great passion and to have this great program with MJF and write these love letters to the legends who paved the way for him and all of us, has been great.

Punk just seems like he's very happy to be back which is nice and I know towards the end of his WWE run, he was just burnt out and miserable. It is easy for that to happen in this industry, especially if you end up in this weird space, so it's great to see him back, and relaxed, and passionate and in love with pro wrestling again." H/T To Wrestling Inc. For Transcription
CM Punk Always Said He Is The Best In The World And Matt Hardy Agrees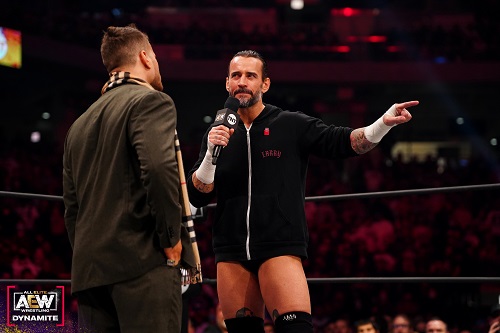 Punk left pro wrestling back in 2014 when he left WWE under very bad terms.  He left the WWE as one of the top wrestlers in the company.  It didn't look like he would ever return to wrestling and was asked about returning in every interview.
During his time off he started training MMA and had two fights in the UFC.  He also wrote an issue of Thor.  However, during his time off he got the itch to return to wrestling and made his big return to wrestling when he appeared in AEW and has been proving why he is so well respected ever since.
RELATED: W. Morrissey, Former WWE Star, Makes Explosive Debut On AEW Dynamite
Matt Hardy went on to talk about how he is personally helping young wrestlers to develop their characters and is asked for advice on how to set up their matches.
"There were two guys that actually just contacted me from the Dark tapings which weren't on, two of the guys I worked with recently that said, 'hey, I have this question, I have to do this promo. Hey, I have this match, what do you think I should do as the finish?' I was very happy to give them a buzz back and give them my insight and give them what I thought would be best for them. They were like, 'oh, thank you so much. It's so cool that you buzzed me back because I have to do it in 30 minutes, so thank you for that.

I'm big on doing that and really big on giving back. I love working with people, new people around the US in this final run that we're doing, all these indie shows. Guys will ask me can I watch this match, can I do this and a lot of time, I don't have the time to. But if I have the time to look at clips, I will give them my honest feedback and I'll try and be as upfront with them as I can to better their game."
Matt Hardy Is Maybe The Greatest Of All Time And The Most Underrated
I love hearing that Matt Hardy is giving back to young wrestlers.  Hardy has continued to reinvent himself throughout his career and has begun to top people's list of greatest wrestlers of all time.  Hardy has been one of the top guys in almost every promotion he has wrestled in.  If he wasn't one of the top singles wrestlers then he was absolutely one of the top tag teams with his brother Jeff.
RELATED: FUTURE WWE HALL OF FAMER PRAISES KEVIN OWENS' EPIC WRESTLEMANIA MATCH
Matt Hardy left WWE in 2020 and made his AEW debut in March of that year.  The other half of The Hardy Boyz, Jeff, stayed in WWE until he was released in 2021.  This allowed Jeff to make his way to AEW and for fans to get to see what The Hardy Boyz can do to AEW tag teams.
Matt Hardy talked about how Jeff is settling into AEW and how the pair want to end their careers in AEW and don't know how much longer that will be for.
"Jeff loves it here in AEW and we think this is going to be where we end our in-ring careers, here in AEW," Matt Hardy said. "We do want to go around the indie scene and work as many things as we can. We want to cement our legacy as one of the greatest tag teams ever. That's very important to us and when we say final run, we're assuming as a tag team that we are going to wrestle out the rest of our careers here at AEW and also do some indies and stuff. I don't know how long this is going to last.

Hopefully, it lasts for a while, but it's also motivation that if we're going to be in your town at some local promotion, a territory, it's a good opportunity to come out and see us because I don't know how many more of these we're going to do. We're going to do as many as we can until we can't do anymore."
It is sad to hear The Hardy Boyz are on their farewell tour of sorts, but they deserve to rest.  Their style is very physically demanding, especially Jeff's.  I look forward to seeing what Matt Hardy has up his sleeve for the remainder of his career and hope it is as entertaining as his "Broken" character in TNA.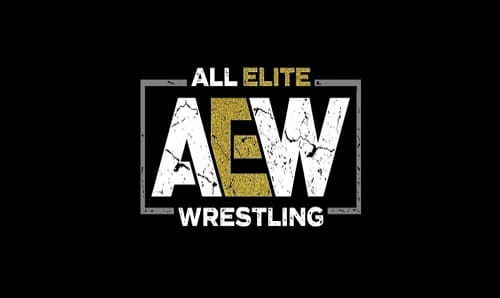 Do you agree that CM Punk is one of the greatest wrestlers of all time?  If not Punk then who from his generation do you think is better?  If you were a young wrestler and you could ask Matt Hardy one question about wrestling what would it be?  Leave a comment below and let us know what is one thing you would like The Hardy Boyz do or feud with before they retire.
Sources: The Extreme Life of Matt Hardy, Wrestling Inc.
KEEP READING: ADAM COLE ON WHICH VETERAN IN THE AEW LOCKER ROOM IS A "WRESTLING GENIUS"