The Illuminerdi recently took part in the official press conference for the new MCU series, Ms Marvel. During the press conference, showrunner and series creator Bisha K. Ali spoke about adapting the character of Kamala Khan, aka Ms Marvel, for the screen and the Marvel Cinematic Universe (MCU), this included the change in Kamala Khan's superpowers, which is a significant departure in the show from the character's Marvel Comics counterpart.
The new live-action MCU television series is soon to debut on Disney+, and Bisha K. Ali is certainly aware of the talk about the changes made to Kamala Khan's superpowers in the show, which appeared visually different from the character's past appearances in comic book and animated appearances.
RELATED: MS MARVEL: KEVIN FEIGE TEASES THE EXCITING POTENTIAL FOR A REAL LIFE AVENGERSCON
Some fans may have already noticed that Kamala Khan's powers in the show develop in a different way than her comic book origins. In the Marvel Comics story, Infinity, Kamala Khan's powers are the result of the Terrigen Mists releasing her dormant Inhuman abilities. Ms Marvel has Polymorph powers, granting her the ability to morphogenic abilities, shapeshifting, bioluminescence, superhuman speed, and super strength.
MS MARVEL CREATOR ON HOW CHANGES TO THE CHARACTER'S POWERS WERE A 'GROUP DECISION'
While speaking during the press conference, Bisha K. Ali explained the changes in adapting Kamala Khan for the MCU, noting that the changes were a "group decision" by the staff on the project:
"She's live action in the first instance. I think it was an incredible process, and the thing that felt like such a gift is that fact that Sana [Amanat, creator of Ms Marvel] was involved in this project from go, and having Sana around really felt like, 'OK. There are borderlines and things we can do in how to stay true to the character in the comics on the pages and still add something new, add a freshness, add a vitality and a contemporary edge to what we're going to see onscreen.'

I can't speak for anybody else, but I will attempt to in this one moment. Every single person involved in this project loves those comics deeply and personally from their full hearts. I think we're all committed to that love, so it wasn't a case of — I didn't rock up and say, 'Hey Kevin [Feige]! I know, let's throw out the powers!'

That was not my first pitch by any means, and that was really a group decision talking through how she's going to exist in the MCU, how she's going to fit into this web of storytelling that Marvel Studios has done in live-action over the last decade, and putting all those pieces together while staying true to this beautiful, incredible character that Sana had created over on the publishing side."

Bisha K. Ali, Ms Marvel Press Conference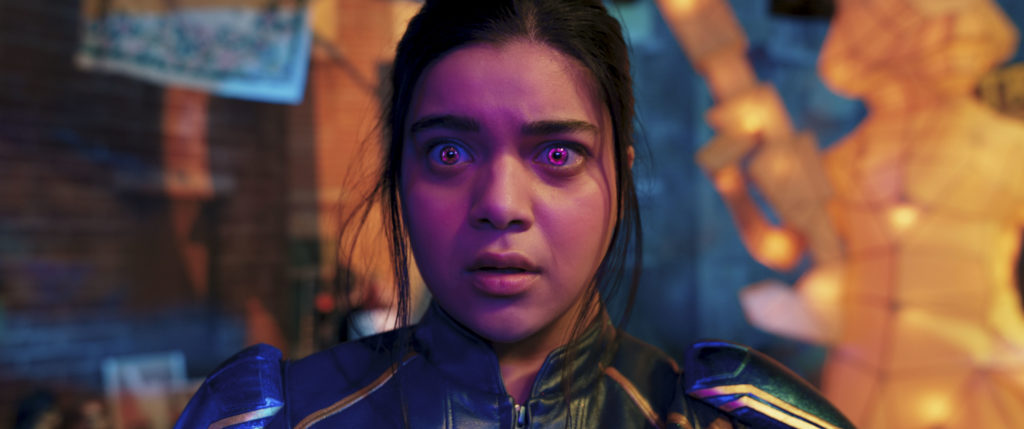 Based on Bisha K. Ali's comments, it appears that Ms. Marvel creator Sana Amanat was on board with the changes to the character in adapting her for live-action, and the staff was very careful about the specific alterations. Also, it appears while Kamala's powers work differently, the essence and integrity of the character remain intact for her upcoming live-action debut.
RELATED: MS MARVEL DIRECTOR ANNOUNCES RESHOOTS WITH NEW BEHIND THE SCENES IMAGES
The wait is nearly over. Ms. Marvel, starring Iman Vellani in the eponymous role, debuts on Disney+ on June 8. New episodes will be released Wednesday on the streaming service until the season finale on July 13.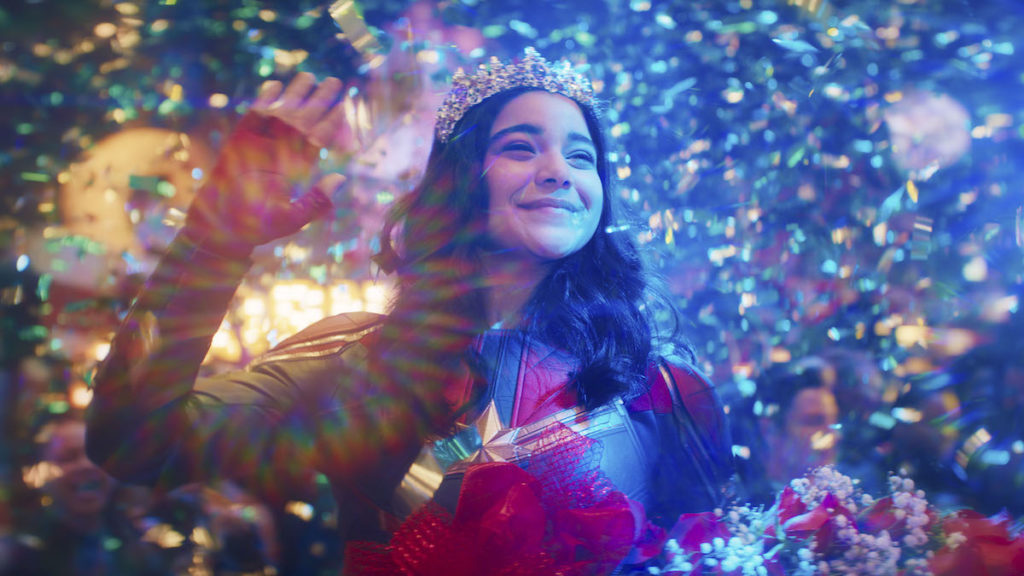 What are your thoughts on the changes made to Ms Marvel's character for her MCU debut? Are you bothered by Kamala Khan no longer being Inhuman and had her powers awakened by Terrigen Mists, or that she no longer appears to have powers that work similarly to her "embiggening" abilities in the comics? Let us know what you think about it on our official Twitter account.
KEEP READING: ICYMI: WE GOT SOME NEW MS MARVEL FOOTAGE, AND HERE'S WHAT IT SHOWS