Marvel has had an impressive start to the summer with Moon Knight and the blockbuster hit Doctor Strange In The Multiverse Of Madness both introducing new heroes into the MCU. And in less than a week another new hero will join the MCU roster with Ms. Marvel. Like many of the new heroes Ms. Marvel has grown up in a world full of Avengers and through this developed a love for superheroes. This love and fandom is ingrained in the story of Ms. Marvel and one way this is shown is with AvengersCon, a convention dedicated to celebrating Earth's Mightiest Heroes.
KEVIN FEIGE TALKS ABOUT THE POSSIBILITY OF A REAL AVENGERS CON AFTER MS. MARVEL
The Illuminerdi had the opportunity to attend the Ms. Marvel virtual press conference which included the cast, creators, directors, and of course Kevin Feige. During the Ms. Marvel press conference Kevin Feige was asked about the possibility of making AvengersCon a real-life convention similar to the fandom specific conventions like Star Wars Celebration.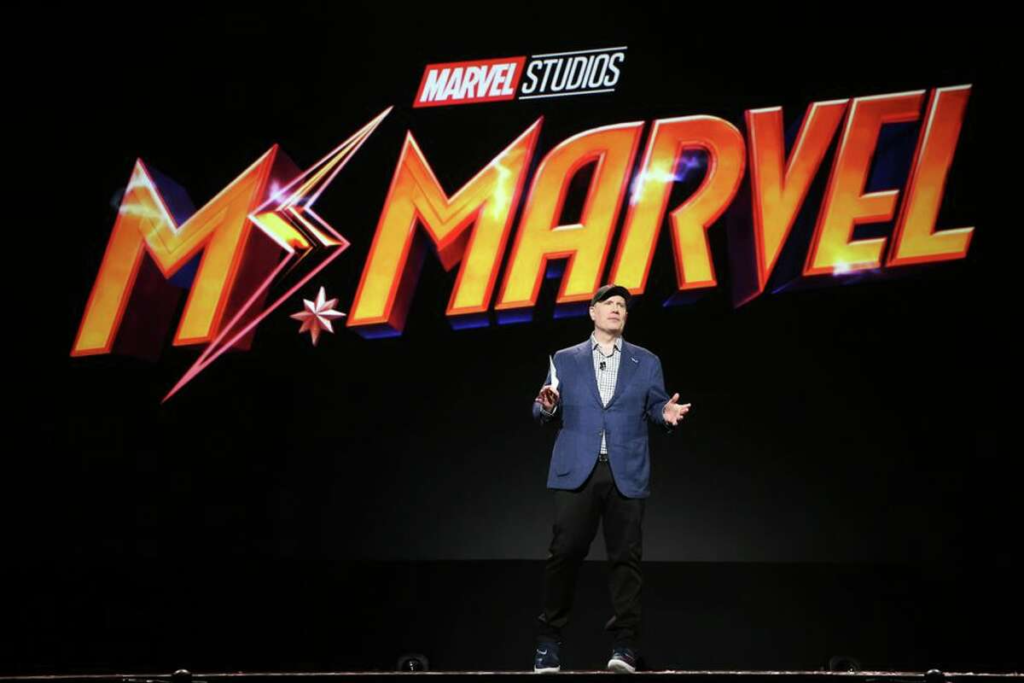 "We were definitely talking about that on the set. We shot that right in the middle of COVID protocols so there hadn't been a convention for a very long time and it was very cathartic for all of us to see that. And we were shooting Spider-Man: No Way Home on the stage right next door, believe it or not, actually the scene with the three Spideys. And a lot of that crew kept sneaking over to see and attend Avenger Con, walking around. So, I think that might be fun to do some time, yes."
RELATED: HERE IS WHY MS. MARVEL'S POWERS WERE CHANGED FOR HER NEW LIVE-ACTION SERIES
The possibility of a real-life AvengersCon is beyond exciting! The MCU has been built for over a decade with the universe expanding not only into the cosmic and magic corners, but opening up the entire multiverse. The MCU has numerous series and movies coming up as well as beloved characters, both new and old, that fans continue to enjoy and celebrate. The possibility of actually being able to go to a convention that is fully focused on the MCU Avengers celebrating the heroes and the intricate tapestry of storytelling is something that fans would surely enjoy.
Kevin Feige not only giving this possibility hope, but revealing that it has been the topic of discussion since filming is extremely intriguing. Disney has already made an investment in expanding Marvel's storytelling beyond the screen with Avengers Campus at California Adventure at Disneyland. With two rides already open and new characters constantly being added to the park they clearly understand the love audiences have for this world. It seems the next step might be AvengersCon.
RELATED: MS MARVEL: WATCH THE SNAZZY NEW TRAILER FOR DISNEY'S NEXT MCU SHOW NOW
Ms. Marvel including AvengersCon in the story is also exciting because it shows the impact these beloved characters, especially from Phase One, have had on the world within the MCU. Phase Four has largely focused on expanding the world beyond the initial Avengers with Iron Man, Black Widow, and Captain America gone. However, legacy has also been a huge part of this phase with Armor Wars and Ironheart coming to Disney Plus, Black Widow introducing Yelena Belova and Hawkeye continuing her story along with Clint's trauma from losing his best friend, and of course The Falcon And The Winter Soldier exploring Sam's journey to becoming the next Captain America.
Ms. Marvel seems primed to not only show the impact and legacy of these heroes, but a new hero finding her own path while still admiring the more established Avengers. Similar to Kate Bishop and Peter Parker, Ms. Marvel's Kamala Khan is a kid who grew up in a world where these heroes constantly fought massive global threats. It will be interesting to see how her love for Captain Marvel began and how she will find her own path outside of the cosmic powerhouse's shadow.
RELATED: MS. MARVEL: NEW STILLS REVEAL A LOOK AT KAMALA KHAN'S POWERS
AvengersCon is the perfect way to celebrate the heroes who came before while expanding the MCU to bring in the new generation of Avengers. A generation who grew up not only with constant global threats, but watching as people stood up to try and defeat them. Hopefully a real-life AvengersCon could be on the horizon and will give fans a chance to celebrate the MCU story and characters that we all love.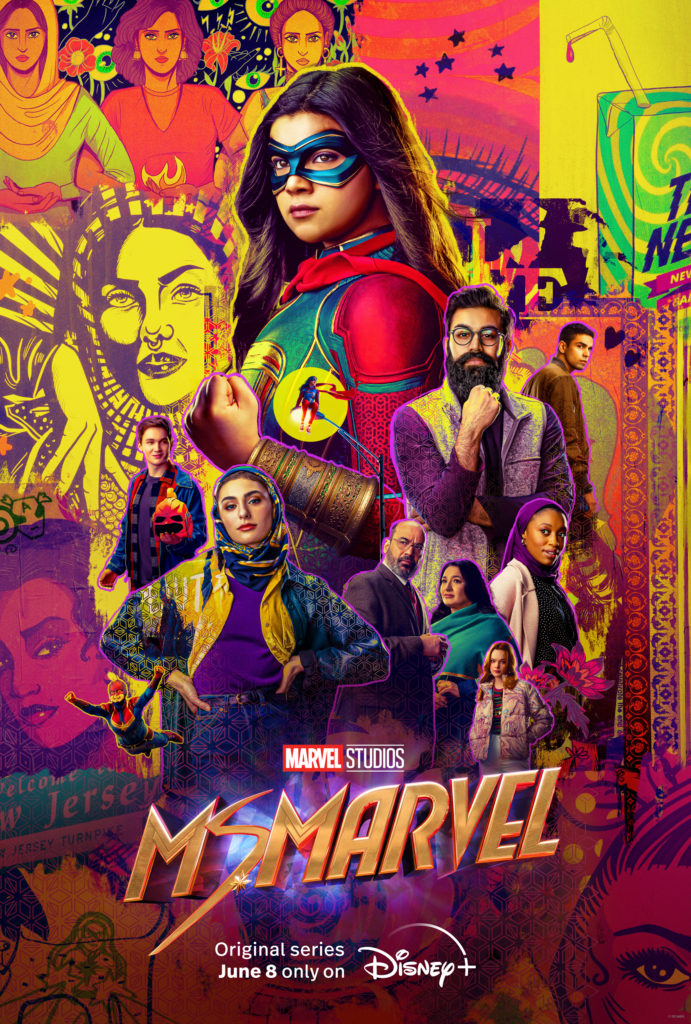 Ms. Marvel premieres on Disney Plus Wednesday June 8. Are you excited to watch Ms. Marvel? Would you attend a real-life Avengers Con? Are you enjoying the new generation of heroes and their connection to the established Avengers? Leave your thoughts in the comments below or on our social media and check back with The Illuminerdi for more MCU and Ms. Marvel.
KEEP READING: CHECK OUT THESE COLORFUL NEW MS. MARVEL CHARACTER POSTERS!