Chris Hemsworth, Kevin Feige, and Taika Waitit talk about Chris Hemsworth relates to Thor.
Thor: Love and Thunder is almost here! After the events of the "Infinity Saga" Thor is retiring and on a quest for inner peace. That is until his retirement is interrupted by a galactic killer. If the initial reactions are to be believed, Chris Hemsworth's fourth solo film as Thor Odinson is the best yet. Despite being one of the shorter movies from Marvel Studios, Hemsworth, Taika Waititi, Tessa Thompson, the Guardians of the Galaxy, and the returning Natalie Portman, are being praised for their performances, the direction of the film, and overall enjoyment. Fans can see it for themselves on July 8, 2022, tickets are available now.
After the premiere of Thor: Love and Thunder, the team behind the film held a press conference where they answered some of the most pressing questions the media and fans had for them individually, for the film, and for Marvel Studios as a whole. With four solo films and four Avengers movies and over 11 years as the character, Chris Hemsworth and Thor have become synonymous to many fans. Hemsworth shared how the two relate and connect after so many years and through the journey, they have both been on over the past decade.
What Qualities of Thor Does Chris Hemsworth Relate to the Most?
Since Taika got involved, he brought out the immature young adolescent quality that I embody and so does Thor now. Which he didn't in the original films. Which was exciting and new and fresh. The sort of North Star is having fun; embodying this space as a child would and enjoying all of it. Being caught up in the wonder and fascination of all of it. And not get bogged down in the serious nature that we can when making films. Personally, with these kind of films, it's got to be fun.

That's what we've done. That's what I related to. That's what Taika has insisted upon and it's been fun.

Chris Hemsworth, Thor Odinson in Thor: Love and Thunder
RELATED: Thor: Love and Thunder Funko Pops Release With Teaser Trailer
Ultra-powerful and god-like characters such as Thor often times are hard to make interesting. How are people supposed to relate to a god? While the first two Thor films did well for themselves, they aren't often cited in the top spots of fan lists of favorite Marvel Films. However, once Taika Waititi stepped into the picture, more of Chris Hemsworth was infused into the character and fans can't seem to get enough.
What Audiences Really Respond To About Thor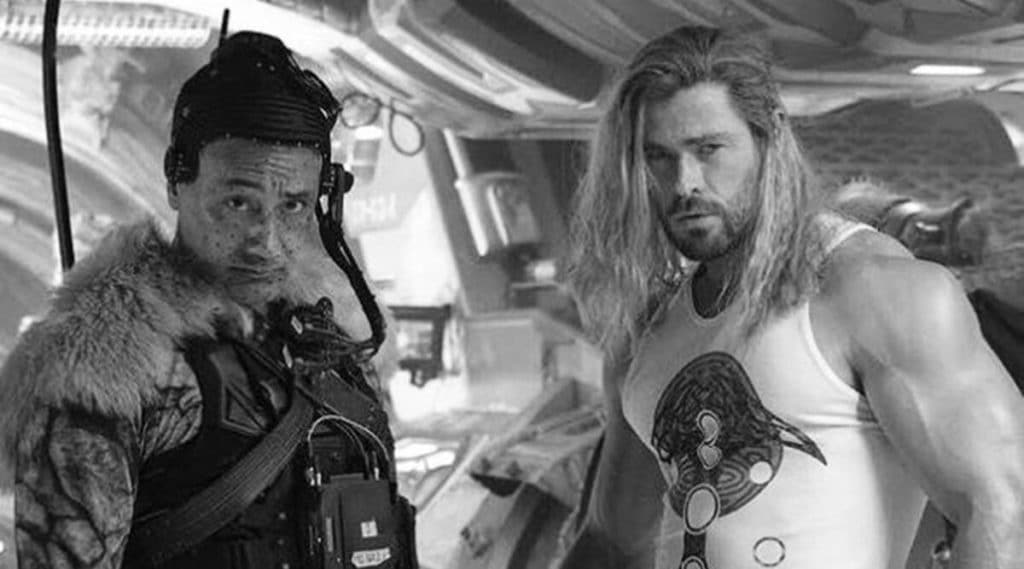 RELATED: Marvel Studios Will Reveal Future Plans at SDCC 2022
I think they respond to Chris Hemsworth and I think they respond to everything he can do. Taika certainly brought another dimension -that was always there- within Chris [Hemsworth]. There were moments, even going back to EPK interviews between the two of them on our New Mexico Set, where [I was asking], "Is he trying to be funny? No, he is being funny. He's like hilarious!" And I saw a clip of [Age of] Ultron the other day where he's trying to make Ruffalo feel better about smashing a bunch of people. It's so funny!

It's this expert timing and Taika was like "What are you guys doing with him just holding a hammer up with lightning? Let's do that and tap into everything Chris [Hemsworth] can do." So I think the audience responds to that. And for so long we said, "Well he's a Norse god, how do we make him relatable." We spent so much time making sure the audience connected with him that they are so with him now, that yes. We can go to a part 4.

Kevin Feige, President of Marvel Studios
When you meet Chris [Hemsworth] it's very hard how to figure out how to make him relatable. That was the big challenge. (Chris Hemsworth is laughing in the background). I've become friends with Chris, and I think just his personality, his energy, and who he is is the type of person I'd want to be on an adventure with. Someone you can trust, be there and look after you. Like a real-life hero. So yeah, I just wanted to tap into those qualities that he's got and make Thor more Chris really. It's not acting.

Taika Waititi, Director of Thor: Love and Thunder and Korg
It's a documentary.

Chris Hemsworth, Thor Odinson in Thor: Love and Thunder
RELATED: Thor's Future After Thor: Love and Thunder
Across the board, it seems Thor became a much more likable character the more Chris Hemsworth was infused into him. It was something Hemsworth showed signs of early on and noticed by many, and focused on by Taika Waititi. With Thor's future guaranteed in the MCU's future, it's hard to imagine the character without Hemsworth's involvement. If the initial reactions are to be believed, fans will continue to want more Hemsworth and Thor.
Thor: Love and Thunder release on July 8, 2022. Tickets are available now.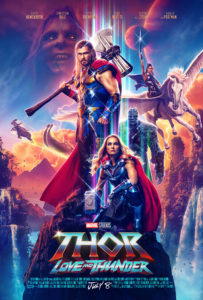 ABOUT THOR: LOVE AND THUNDER
Release date: July 8, 2022 (USA)
Director: Taika Waititi
Produced by: Kevin Feige; Brad Winderbaum
Production company: Marvel Studios
Music by: Michael Giacchino
Distributed by: Walt Disney Studios Motion Pictures
Cast: Chris Hemsworth, Natalie Portman, Christian Bale, Taika Waititi, Tessa Thompson, Matt Damon, Luke Hemsworth, Russel Crow

Description: The film finds Thor (Chris Hemsworth) on a journey unlike anything he's ever faced – a quest for inner peace. But his retirement is interrupted by a galactic killer known as Gorr the God Butcher (Christian Bale), who seeks the extinction of the gods. To combat the threat, Thor enlists the help of King Valkyrie (Tessa Thompson), Korg (Taika Waititi) and ex-girlfriend Jane Foster (Natalie Portman), who – to Thor's surprise – inexplicably wields his magical hammer, Mjolnir, as the Mighty Thor. Together, they embark upon a harrowing cosmic adventure to uncover the mystery of the God Butcher's vengeance and stop him before it's too late.
Are you excited to watch Thor: Love and Thunder? Did you get tickets for Thursday night? Do you think there can be more Thor without Chris Hemsworth? Let us know in the comments below and share your theories with us on Twitter.
KEEP READING: Doctor Strange in the Multiverse of Madness Home Media Review – The 4K is Mind-Blowing, But the Commentary Track is the Real Hero