Announcements of all-star anime releases have been announced by Crunchyroll during Anime Expo 2022. The Anime streaming service revealed they will be releasing high-demanded isekai titles such as Solo Leveling and Overlord season 4. Previews of new installments for popular anime shows were also highlighted at the event, which included My Hero Academia, Trigun Stampede, and Mushoku Tensei: Jobless Reincarnation. The details that fans have anxiously waited to discover regarding the latest content have been shared at the Anime Expo 2022. 
Crunchyroll, the global leader in bringing the ultimate anime experience to audiences around the world, shared an incredible amount of exclusive announcements to attendees at this year's Anime Expo in Los Angeles over the 4th of July weekend. From My Hero Academia to Dragon Ball news along, acquisitions announcements for Solo Leveling and OVERLORD IV, as well as first looks at TRIGUN STAMPEDE, Mushoku Tensei: Jobless Reincarnation Season 2, To Your Eternity Season 2, and more, fans will have much to look forward to coming soon to Crunchyroll. 
Crunchyroll Anime Headliners revealed for release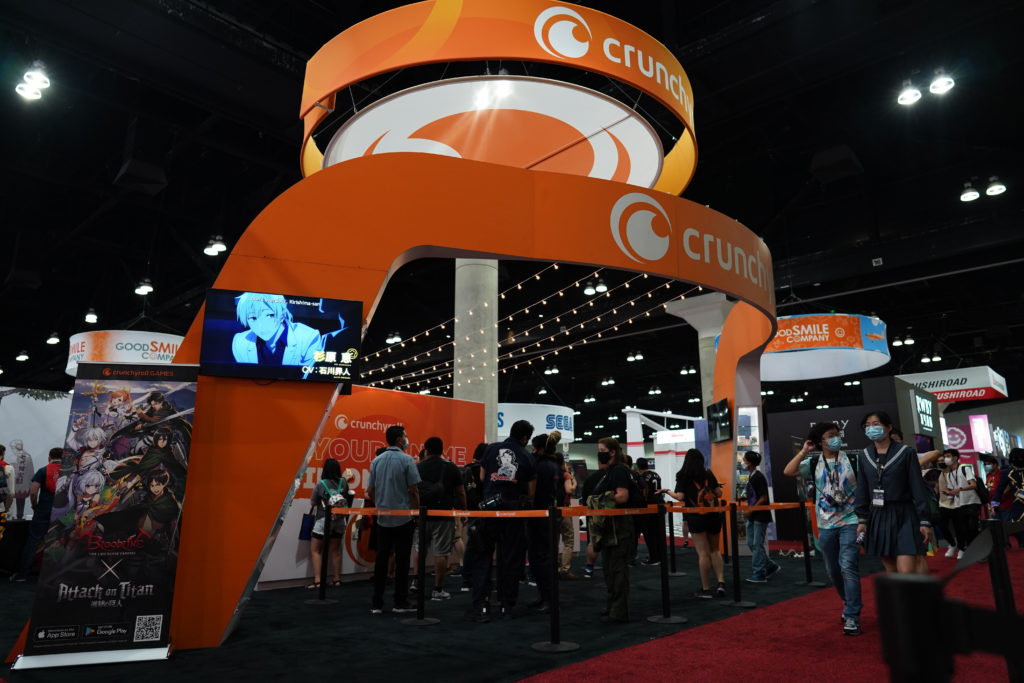 During the Crunchyroll Industry Panel, held on Sunday, July 3, an abundance of electrifying news was delivered to whet fans' appetite for some highly anticipated titles coming to Crunchyroll in the near future. The following announcements were made: 
Solo Leveling  
The beloved Korean manhwa Solo Leveling, written by Chugong and illustrated by DUBU (REDICE Studio), will be adapted into an anime series by A-1 Pictures and simulcast on Crunchyroll worldwide outside of Asia. The first key visual and English teaser trailer was revealed to much excitement. The production staff was also announced, which included:  
Synopsis
It's been over a decade since the sudden appearance of the "gates"—the paths that connect our world with a different dimension. Since then, certain humans have awakened to supernatural powers. We call these individuals "hunters." Hunters make their living by using their powers to conquer dungeons inside the gates. In this world of tough customers, the low-ranked hunter Jinwoo Sung is known as "the weakest hunter of all mankind." One day, Jinwoo gets fatally injured when he runs into high-rank double dungeons hidden within a low-rank dungeon. Just then, a mysterious quest window appears in front of him. On the verge of death, Jinwoo decides to accept the quest and starts leveling up… while the others aren't. 
Quotes from the Solo Leveling author and illustrator:
"About six years ago when I was writing the very beginning of Solo Leveling, if someone had said to me, 'The novel you wrote will become a comic,' I bet I'd have told them to stop pulling my leg. But now, I'm told that it'll be animated?! Seriously, stop pulling my leg!… But these days, I'm feeling excited and thrilled. Since I'm still half-doubting that this is real, I want to see Jinwoo and the other characters get animated soon and feel relieved. I'll keep working diligently while looking forward to that day."

Chugong, Author
"Solo Leveling is finally making its anime debut. It feels like only yesterday that we got the offer for the anime adaptation. I feel so overwhelmed when I think that the anime is really being created right now. This is all thanks to you fans who love and support Solo Leveling. I'm filled with gratitude. Thank you very much. Also, please support the animation production team. If this anime gives new enjoyment to the readers, I'll be very happy."

 DUBU, Illustrator
Crunchyroll Games presents the summer campaign for Princess Connect! Re: Dive along with year two of the swimsuit character events that are currently underway! A limited-time Makoto (Summer) character will be released on July 4.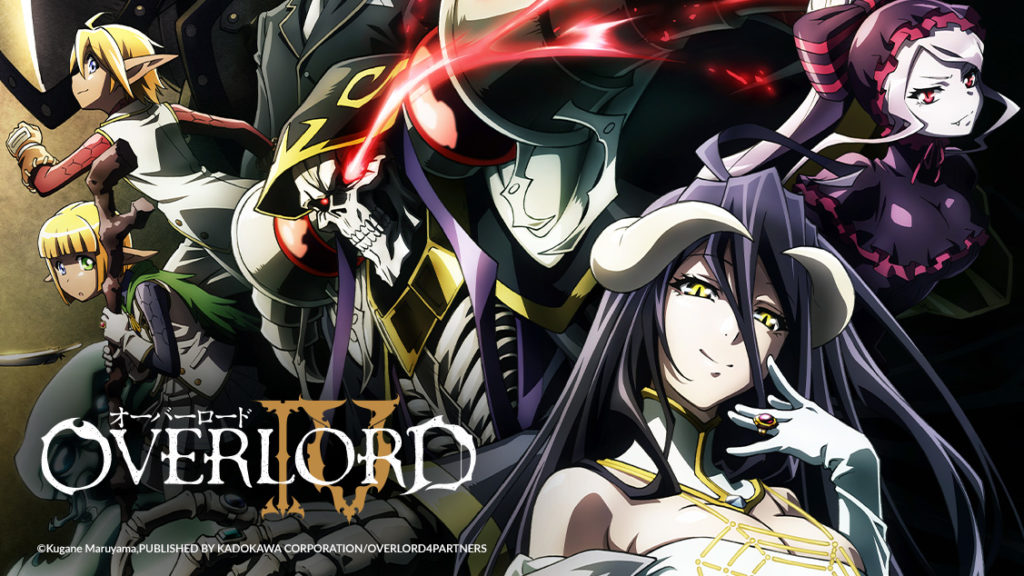 New key art was unveiled to confirm that Crunchyroll will stream the fourth season of the popular anime series on its platform starting July 5 for the Summer 2022 anime season.
Synopsis
Newly crowned Ains has big plans for his Sorcerer Kingdom, but so do his enemies. Deep in the mountains of Azerlisia lie the Dwarves' mortal enemy, a demi-human race, the Quagoa, gathered ready to invade. To make matters worse, other kingdoms conspire to overthrow the undead king! Will his vision for a utopia come to fruition? Heavy lies the crown, even for the guy with unlimited power. 
Hello Kitty x Fruits Basket collab
BoxLunch announced the launch of this super cute collab, with the first piece available for purchase at Anime Expo. The full collection of Fruits Basket x Hello Kitty and Friends, which brings together Sanrio's beloved characters with Tohru Honda and the shape-shifting Soma clan, launches at BoxLunch and Hot Topic this August.
The second season of Mushoku Tensei: Jobless Reincarnation has been acquired by Crunchyroll and will be simulcast in 2023. An all-new thrilling trailer made its world premiere, featuring heroes Rudy, Sylphy, Roxy, and Eris on their next adventures.
Tomo-chan Is a Girl!
An anime adaptation for the manga Tomo-chan Is a Girl!, written and illustrated by Fumita Yanagida, has officially been announced and will be produced by studio Lay-duce. The series will be simulcast on Crunchyroll starting January 2023. Fans were given a first look with an all-new key visual along with a teaser trailer subbed and dubbed. The English and Japanese voice of Carol Olston is performed by Sally Amaki.
RELATED: "THAT TIME I GOT REINCARNATED AS A SLIME THE MOVIE: SCARLET BOND" ACQUIRED BY CRUNCHYROLL AND SLATED FOR THEATRICAL DISTRIBUTION IN EARLY 2023
Tomo Aizawa will be voiced by Rie Takahashi in Japanese and Lexi Nieto for the English dub. And Kaito Ishikawa will be voicing Junichiro Kubota, and Rina Hidaka will be voicing Misuzu Gundo, both for the Japanese voiceover.
Announced recently to arrive on Crunchyroll this Fall 2022 anime season, a brand new trailer was revealed for the highly anticipated second season of To Your Eternity. The story continues the adventures of an immortal being name Fushi as they continue their journey, while facing the Nokkers that threaten those they care about.
The Tale of Outcasts
A new teaser visual was revealed for the anime adaptation of The Tale of Outcasts. It was accompanied by an original illustration and a special message from the manga's author, Makoto Hoshino.
Synopsis: The demon by her side is her salvation. The girl by his side is his pastime. Their encounter in the late nineteenth-century British Empire begins the tale of a search for someplace to belong. To their fellow outcasts, this demon and girl whisper their tale in the dark of night.
Saint Seiya: Knights of the Zodiac – Battle for Sanctuary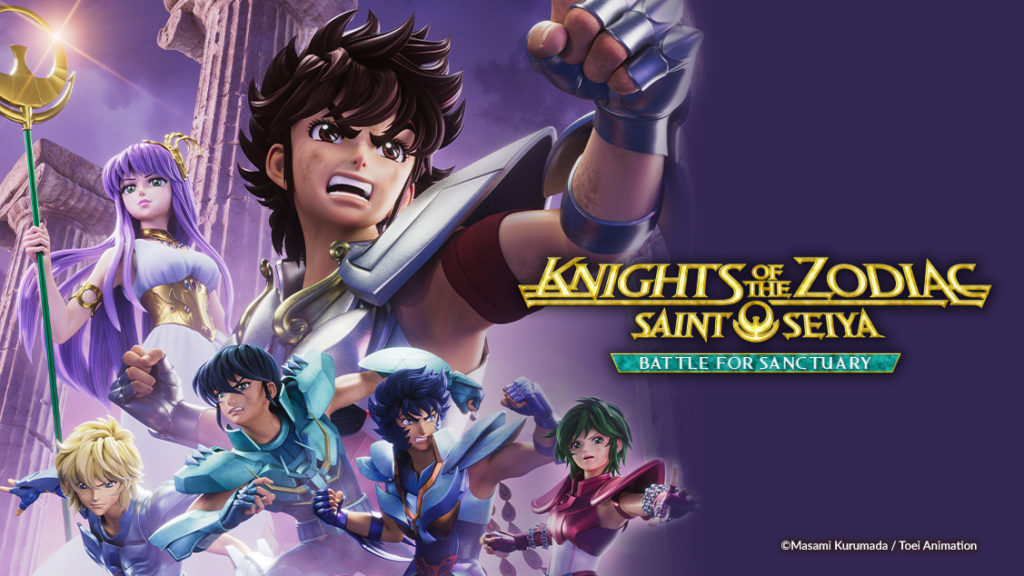 After recently announcing the acquisition, it was shared that Saint Seiya: Knights of the Zodiac – Battle for Sanctuary will premiere on Crunchyroll this Summer. The series' sub and dub versions will appear on the platform the same day they are released. Dub languages will include English, Latin American Spanish, and Brazilian Portuguese.
Fans were treated to the world premiere of the first In/Spectre Season 2 trailer. Season 1 can be binged on Crunchyroll now.
Synopsis of In/Spectre
Iwanaga Kotoko became the god of wisdom to the supernatural beings and spends her days solving problems for them. However, the boy who she fell head over heels for, Sakuragawa Kuro, is someone that is feared by all supernatural creatures. The two of them face various mysterious incidents involving the supernatural in this love x romance x mystery series. Where will these fantastical incidents lead them and what will happen with Kotoko's crush?
The event premiered OVAs of My Hero Academia to debut
On Friday, July 1 during the North American premiere of the two new My Hero Academia Season 5 OVAs, "HLB" and "Laugh! As if you are in hell," which will make their debut on Crunchyroll on August 1 at 5:00 am Pacific Time. The OVAs (Original Video Animation) will be subbed and dubbed.
TRIGUN STAMPEDE Lock 'n Load
At the TRIGUN STAMPEDE Lock 'n Load Panel!! on Saturday, July 2, attendees were shown the first look trailer teasing footage of a young Vash and his twin brother Knives, as well as Rem, who tries to send the brothers to safety. Time flies, and we see Vash, grow up to be a wanted man with $ a 60 billion dollar bounty on his head. A new key visual featuring Vash the Stampede also debuted for the newly announced anime series reboot that will be streaming on Crunchyroll in 2023.  
RELATED: CRUNCHYROLL'S SUMMER 2022 ANIME SEASON SLATE ANNOUNCED
Additionally, the Japanese voice cast was announced, which included Yoshitsugu Matsuoka as Vash Stampede, Junya Ikeda as Knives Millions, Tomoyo Kurosawa as Young Vash, Yumiri Hanamori as Young Knives, and Maaya Sakamoto as Rem Saverem. It was also announced that Kenji Muto will direct the series. Panelists on site included Yasuhiro Nightow (author), Kouji Tajima (concept artist), Kiyotaka Waki (producer, Orange), Yoshihiro Watanabe (producer, Orange), and Katsuhiro Takei (producer, Toho). 
Quotes from the TRIGUN STAMPEDE Lock 'n Load Panel
At the Anime Expo, the panel for Trigun Stampede revealed how the series doesn't ignore the origins and uses it to forge a brand new story that fans will recognize. The team have talked about how the process included
"Trigun is coming. Not 'coming back.' It's 'coming.' The typhoon that started 25 years ago never disappeared. Biding its time as a calm wind, it met with a young singularity and became a whirlwind. After an enormous amount of analysis, restructuring, renovation and amplification, it has grown into a tornado with coiled up energy that's off the chart. Finally, the time has come."

Yasuhiro Nightow, Author
"Rather than simply tracing the original manga that started 27 years ago, we wanted to define the meaning of creating this work as an entertainment piece in this day and age. So Nightow-sensei, producers, and I talked again and again. In the far distant future, a spaceship lands on an unexplored planet called No Man's Land. Reminiscent of the American Old West, the residents of No Man's Land, who are the immigrants from Earth, create a new, free world where myriads of cultures and religions coexist, with guns in their hands. While it's a fantasy, we wanted to illustrate a world that resonates with our reality.

Kenji Muto, Director
"I had my doubts since I only have experience in live-action films. But he assured me that I don't have to dwell on that, so I poured everything I have into this project. In drawing the concept art for this, I focused on paying the utmost, absolute respect for the original work. My initial thought was, 'What am I supposed to do when the original designs are just so cool…?' But discussing and working with Director Muto and other staff members, I did my best to represent the best Trigun we can create for this era."

Kouji Tajima, Concept Artist
For those who couldn't make it to the panels or attend Anime Expo, Crunchyroll will be hosting daily recaps on its Twitter, Instagram, TikTok, and YouTube Channel, giving fans all the greatest highlights from each day, including panels, cosplay, fan interviews, collectible features, and so much more.
The announced shows each have a fanbase that has been waiting impatiently, which has added the excitement for their debut on the Crunchyroll platform. Solo Leveling is one isekai manga series that fans have been wanting an adaptation to, so it is thrilling to find that fans will be able to watch the premiere episode soon. Continuing the story for Overlord and Mushoku Tensei has been difficult to wait for, but the announcement will relieve some of the tension as they are confirmed to be released.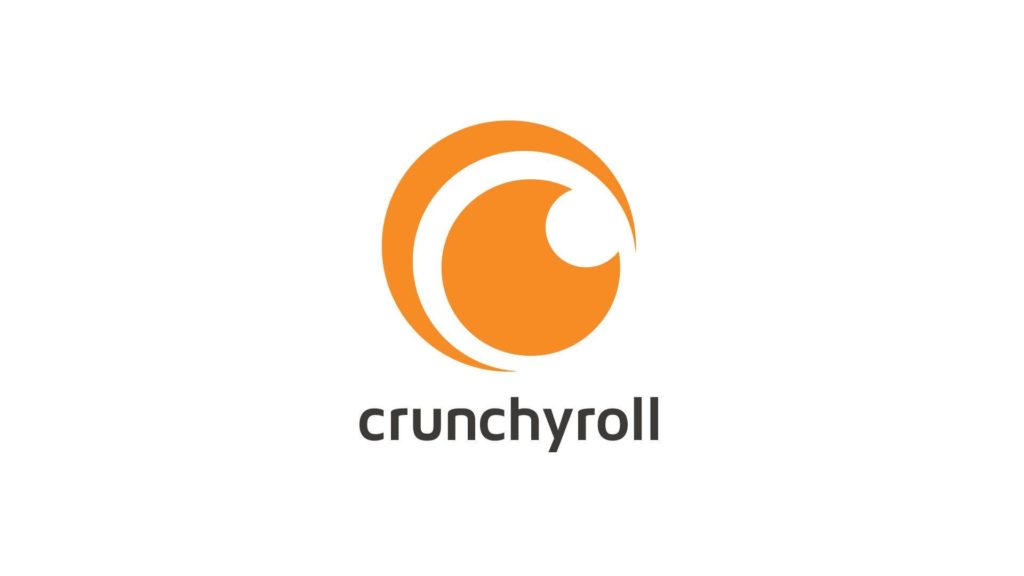 A new campaign addition to Princess Connect! Re: Dive will be fun for the fans, but many will be waiting to find out more about some of the new titles that will be released after the end of the year, such as The Tale of Outcasts and 'Tomo-chan Is a Girl!'. This especially includes TRIGUN STAMPEDE as there are much more teasers and trailers that will be expected as we get closer to 2023. 
What do you think of the releases coming to Crunchyroll? Are you excited about their release to the anime platform? Which of the announcements are you most excited about? Let us know on social media, or in the comment below, and keep following us on Twitter or Facebook for more anime news. 
KEEP READING: E3 ANNOUNCES EPIC RETURN FOR THE SECOND WEEK OF JUNE 2023