Michael Cole talks about how much he enjoys working with Pat McAfee and how he helped find his love for wrestling again.
---
Michael Cole has been a mainstay in WWE for a very long time. He started working for WWE in 1997 when he did voiceover for the weekly recap and call-in show, LiveWire. Slowly over the years he climbed up the ladder in the company. Going from backstage interviewer to fill-in commentator to lead commentator and vice president of announcing.
In his time with the company Cole has worked with a lot of other commentators, some good and some bad, including Jim Ross, Jerry Lawler, Jim Cornette, Taz, Jonathan Coachman, JBL, Booker T and others. He knows what he is talking about when he shares praise for someone in the commentary booth.
Sharing praise is exactly what Michael Cole did for Pat McAfee via Twitter yesterday.
RELATED: LOGAN PAUL SIGNS HUGE MULTI-YEAR CONTRACT WITH WWE
"After 25 years in "the booth," working with @PatMcAfeeShow is the highlight of each week. His excitement is contagious (even if he almost kicks me when standing on our table) and has helped revitalize my love for our business! @WWE, our fans, and I are lucky to have him!"
McAfee responded to Cole calling him the G.O.A.T. and a desire to keep going with Cole. It looks like the team will indeed keep going as McAfee just signed a multi-year deal with the company.
Pat McAfee's Raise All The Way To Michael Cole's Side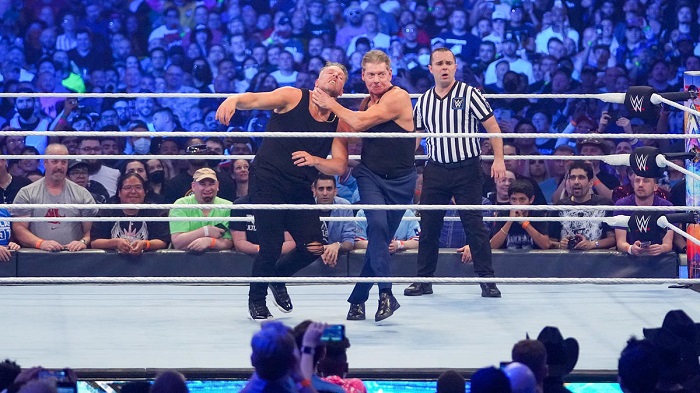 McAfee began working with WWE in 2018 after he retired from the NFL and had been a sports talk show host. He began training with Rip Rogers to become a pro wrestler in 2017. Originally McAfee would provide pre-show analysis for NXT: TakeOver events. He then began feuding with Adam Cole and that eventually led to a match which was surprisingly good. 
RELATED: PAT MCAFEE TALKS ABOUT HIS AMAZING WRESTLEMANIA MOMENT AND BATTLING VINCE MCMAHON
McAfee was eventually brought up to the main roster and teamed up with our old friend Michael Cole on SmackDown. Since joining SmackDown he has brought a lot of excitement to commentary, but it feels grounded and relatable. His style of commentary feels like your drunk buddy is calling wrestling matches, but in the best possible way.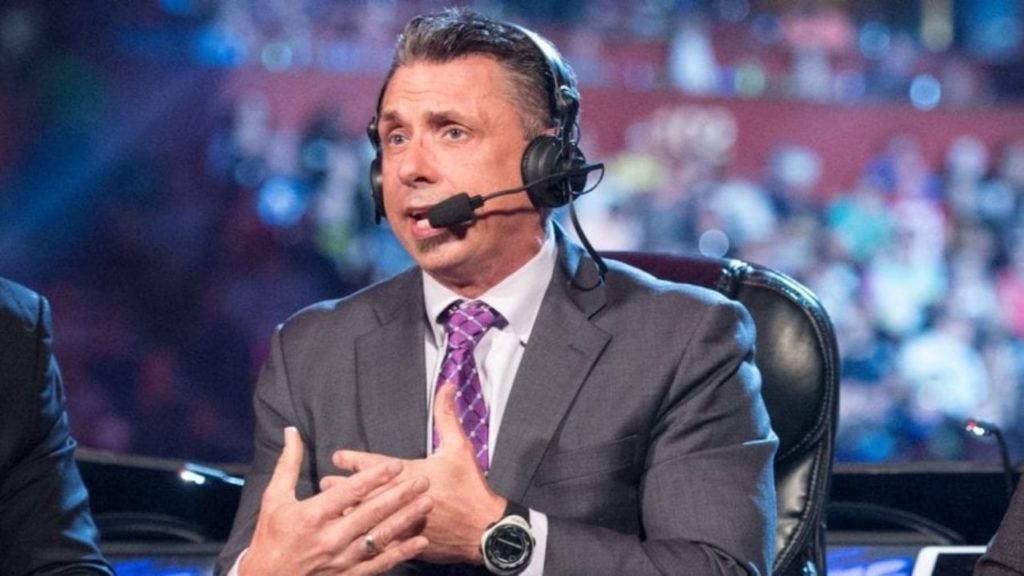 Michael Cole talked about his love for McAfee and why they work so well together in an interview he did for The Press Box back in March.
"He is the most energetic and enthusiastic person I've ever been around. He makes everyone around him better. He makes everybody around him want to enjoy the product.

Pat and I have developed an insane amount of chemistry. I hired Pat five years ago to do some panel work for NXT pre-shows, brought him on board last year, and knew he was going to be a huge hit. I was shocked that he actually wanted to come work for us and work with me. He's just an incredible guy to work with. He's a fan and you can tell that he's a fan when you listen to him. He's just so over the top and so excited and so energetic. He's the classic extrovert and I'm the classic introvert and that's why it works so well together and we've become so extremely close."

H/T To WrestlingNews.co For Transcription
McAfee has proven himself to be very good in the commentary booth. He seemed to pick it up very fast and "gets it" better than many others who have done it previously. However, what truly makes him special is his ability to jump in the ring and have a match. Most commentators aren't wrestlers and those who are have retired from in-ring action. However, he does and most recently wrestled Theory and Vince McMahon at WrestleMania and is wrestling again later this month at SummerSlam where he will face Happy Corbin.
What do you think of McAfee on commentary? Is he too energetic? Do you like him paired with Michael Cole or should he be paired with someone else?  If so, who?  Do you agree Cole is the G.O.A.T. on commentary? Tell us if you would like to see a battle of the commentators at this year's Survivor Series, McAfee vs. Corey Graves.
Sources: The Press Box, WrestlingNews.co, Michael Cole's Tweet, Pat McAfee's Tweet, Wrestling Inc.
KEEP READING: BAYLEY MAY BE ON HER WAY BACK TO A WWE RING