Netflix's latest animated film, The Sea Beast, hits all of the right emotional notes and makes for a grand adventure, even if it largely follows a plot we've all seen before. It's also director Chris Williams' best film yet, with more stunning animation than Big Hero 6 and a story that deals with its themes maturely and thoughtfully through colorful and well-developed characters. And it's a shame the movie did not get a proper theatrical release because it contains the most jaw-dropping animated sequences I've seen all year.
As mentioned above, The Sea Beast's story doesn't break any new ground. Captain Crow (Jared Harris) of the Invincible is a longtime sea beast hunter, looking for the biggest of them all (of course), the Red Bluster. As the King (Jim Carter) is about to arrest him for mocking their ship designed to kill the Bluster, the Captain's first-in-command and adopted son Jacob Holland (Karl Urban) convinces the King to give them one more chance to kill the beast.
Meanwhile, aspiring hunter Maisie Bumble (Zaris Angel-Hator) seeks to board the Invincible to witness Crow killing the Bluster. However, the hunt goes wrong, and the titular beast swallows Maisie and Jacob whole. They will soon learn that the Bluster isn't their enemy and that the war between man and beast was created by those in power for their political gain.
The Sea Beast Official Trailer
Running at nearly two hours, The Sea Beast has a lot going for it, but it almost always works. The only element that isn't necessarily fresh is the story it presents. A hunter on the verge of becoming captain progressively changes his stance on monsters once the creature itself saves his life and helps him get to shore. But, of course, we've all seen it before, and the movie does nothing new in that regard. But the film makes up for its uninspired plot through staggering animation and impeccable vocal performances from its star-studded cast.
RELATED BEAVIS AND BUTT-HEAD DO THE UNIVERSE REVIEW: AN ICONIC RETURN
The Sea Beast's 119-minute runtime allows Williams and co-writer Neil Benjamin to establish the movie's multiple character arcs, and they're all equally gripping. Of course, Jacob starts to grow fond of Maisie once she shows him how friendly the beast she dubs "Red" is, while his relationship with Crow becomes distant as he is desperate to kill the beast that took one of his eyes out.
All the performers do a great job bringing their characters to life, particularly Harris, whose emotional range goes from tender once he sees Maisie for the first time to filling his eyes with rage once she lets the Bluster escape. It's the type of range we rarely see in an animated antagonist anymore, making the character extremely vulnerable to the eyes of the viewer.
Crow is one of the most exciting antagonists of an animated film in recent memory, and he's well-paired with supporting villains voiced by Dan Stevens and Jim Carter (a Downton Abbey reunion!). They bring a terrific amount of fun to their respective roles. Carter has a minor presence in the movie, but he can liven up every scene he is in because of how cartoonish the King is. It's brilliant.
RELATED: THE PRINCESS REVIEW: A R-RATED MOVIE FOR A PG AUDIENCE
Urban and Hator have great chemistry and make every scene they share a thrill to watch. As unbelievable as the story of a sea beast is, the action scenes have a legitimate emotional weight to them. They are grounded in reality, meaning the characters are as vulnerable as any human living in that world. It added a level of emotional depth for both characters that seems lacking in most animated films nowadays and made us care for them when they were in danger.
Those scenes also solidified their bond for one another, as Jacob starts to warm to Maisie, whose childlike wonder sees the beast through different eyes than her adult friend. It's a different father/daughter-like relationship audiences are accustomed to seeing in animated films. Still, it works so brilliantly that you can't help but appreciate their newfound friendship and the lengths they will go to protect Red from Captain Crow and The Crown.
And then comes the action, which ranks high in my book as some of the most exciting swashbuckling set pieces I've seen in any animated film. The animation in The Sea Beast is brightly lit and beautifully detailed, and each shot has a massive amount of geography. Watching it on a TV screen doesn't do it justice, since Williams packs so much information into every ounce of the frame. The characters move inside the frame with sheer kinetic precision while the beast fights off a ship or another giant monster in a Kaiju-like fashion.
RELATED: BAYMAX! REVIEW: A HEARTFELT RETURN TO SAN FRANSOKYO
Every action scene in The Sea Beast is as jaw-dropping as the last, and the staging grows more elaborate as the film progresses to bigger set pieces. Seeing an animated movie with this much visual craftsmanship behind the camera is excellent. Still, it's also a shame that Netflix has barely marketed it and will likely be unnoticed by the masses.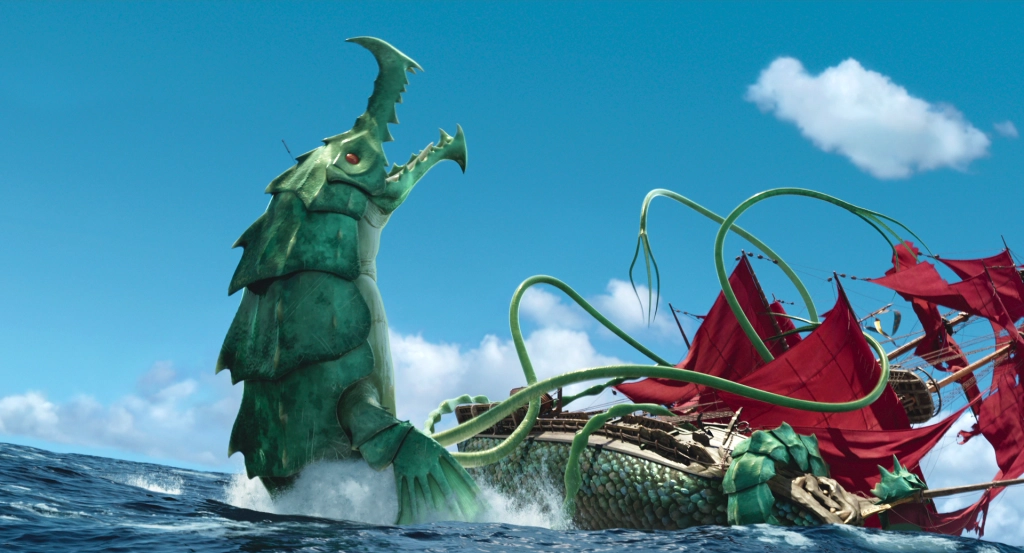 We finally have an animated movie that isn't strictly aimed at kids and is not only loads of fun for the little ones (with the inclusion of a hilarious side character named "Blue"). The Sea Beast will also hold everyone else's attention through how Williams directs action and moves the camera, while progressively developing two compelling characters at its forefront and giving the film the time it needs to build their friendship. It all builds up to an emotionally satisfying climax that may or may not bring a few tears to your eyes, even if you know exactly where the story will go beat-for-beat.
RELATED: JERRY AND MARGE GO LARGE REVIEW: ANNETTE BENING & BRYAN CRANSTON ELEVATE PAINT-BY-NUMBERS COMEDY
But even with a highly predictable tale, The Sea Beast still manages to be a spectacular experience with its staggering set pieces and incredible vocal performances from its cast. You're doing yourself a disservice if you do not go on Netflix and see this movie as soon as possible.
4/5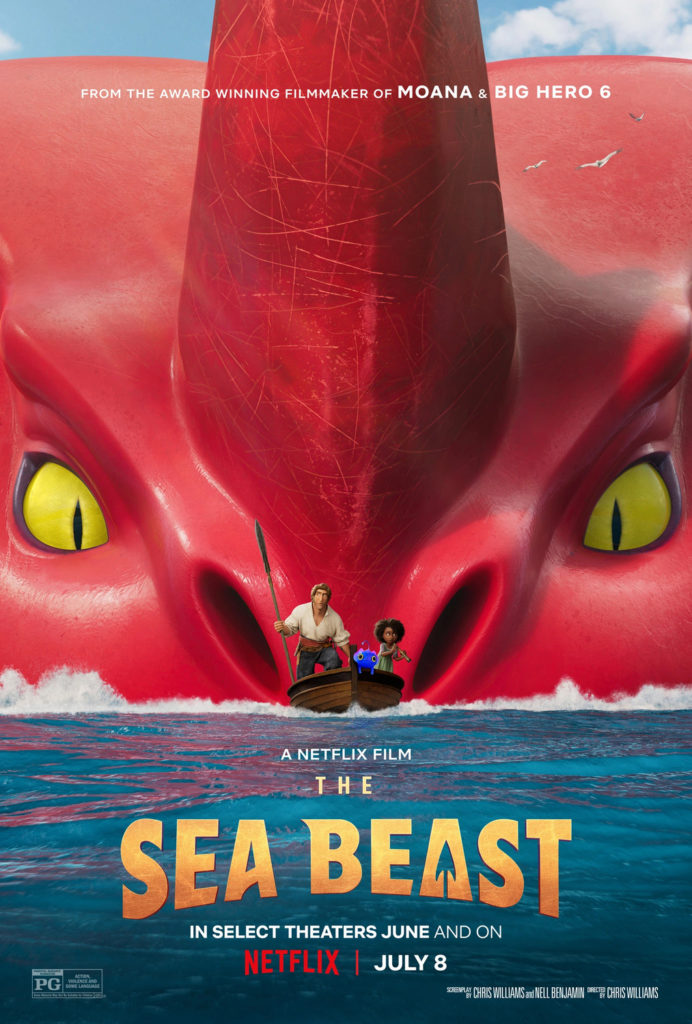 The Sea Beast is now available to stream on Netflix. What did you think of The Sea Beast? Let us know your thoughts over on our social media!
KEEP READING: FIRST TRAILER FOR RON HOWARD'S THIRTEEN LIVES HAS RELEASED ONLINE