We all know the story of a beautiful princess locked in the tallest tower waiting for a knight in shining armor to come to her rescue. Yeah, that's not The Princess, she doesn't need saving.
The Princess here isn't waiting for a hero, she is the hero, a vicious one too. She's kicking down doors and slicing through every knight who dares stand in her way.
RELATED: TRAILER AND POSTER FOR 20TH CENTURY STUDIOS' "THE PRINCESS" AVAILABLE NOW
Hulu's The Princess, directed by the relatively unknown Le-Van Kiet (Furie, The Requin), stars Joey King (The Kissing Booth, The Act) as the lead who wakes up to find herself chained in a tall tower after her castle has been taken over by the evil Julius (Dominic Cooper). No sooner has she awakened, when she has to fight off the soldiers that Julius has sent for her…and the bizarre, blood-soaked journey begins.
Where Did The Princess Go Wrong?
From the very first frame, this movie strikes a really cheesy tone. And trust me, I know that the word "cheesy" is overused when reviewing a movie, but this is the best word to describe this film. After an extremely questionable CGI shot of the castle and its surrounding landscape, the camera zooms through the window of the tower and onto the face of Joey King's sleeping princess.
As she wakes from her slumber, the first of the evil soldiers arrive at her door, sneering and snarling and making other over-the-top bad guy noises. As we will soon learn, these are the sort of villainous noises that EVERY sword-brandishing soldier is going to make throughout the rest of the movie. This might seem like a minor nitpick, but trust me…it's not. It's the equivalent of watching a pirate movie where every pirate says "Arggh, Matey!" at the end of every sentence, and it's the type of on-the-nose writing that will probably cause some adult viewers to check out within the first few minutes. And thus lies the biggest problem with the film.
At its core, The Princess feels like an R-Rated movie written for a PG audience.
I'm truly confused by who this film was targeting. Sure, there is plenty of throat-slashing and sword-plunging, but this film often feels more like a Disney Channel Original than it does an R-Rated action flick. For every semi-violent swordfight, there is a bit of mustache-twirling villainy that is reminiscent of a summer camp skit. For every neck-snap, there is a bit of juvenile humor that wouldn't feel out of place in a kid's tv show. And if the filmmakers wanted to target that audience, all of this would be fine, but the rating suggests that they didn't.
The movie is too mature for children but too juvenile for adults.
That's not to say it isn't completely unenjoyable. If there's a saving grace of this movie, it's Joey King's fight choreography. While there's nothing in The Princess that is particularly mind-blowing, the film does feature some good action and some fun take-downs, and I thought that there were several particularly great uses of the castle environment.
RELATED: THE PRINCESS: DIRECTOR LE-VAN KIET REVEALS HIS BIGGEST INSPIRATION FOR THE FILM
Director Le-Van Kiet has quoted Die Hard and The Raid as inspirations behind this flick, which makes sense given that both films feature a protagonist fighting their way through an enemy-filled tower. However, audiences shouldn't expect the same sort of visceral action as those two films. The Princess doesn't actually show the levels of violence that you might expect, and when comparing it to something like The Raid, or even 2019's Ready Or Not (which has a similar premise to The Princess), this film feels like it has kid gloves on.
Unfortunately, it also has far less personality. Much of that has to do with the lackluster acting and directing, but I also think that a more interesting soundtrack would have helped. Even though the trailer shows Joey King's princess kicking ass to Joan Jett's "Bad Reputation" (just like the movie Shrek, which also featured a red-head princess with some surprising combat moves), this movie featured none of those fun needle-drops. Just one or two song choices would have gone a long way to add more energy and charm to the flick, but instead, we get mostly generic background music as the protagonist descends through the castle floor by floor.
Joey King Is A Highlight Amongst A Dull Cast
When it comes to the performances, the only actor worthy of note was Joey King. While her dramatic moments weren't always particularly great, I have to say that I was very impressed by her physicality.
This was the first action-heavy film that the actress has stared in, and I have to say that she was quite believable as a leading action star. In a recent press junket, she revealed that she actually did a lot of her own stunts despite having surgery on her wrist before filming, and her dedication and training show. I hope we see more action-heavy films from her in the future (such as the upcoming Bullet Train), and I'd be curious to see her in the hands of a more stylistic director and a competent script.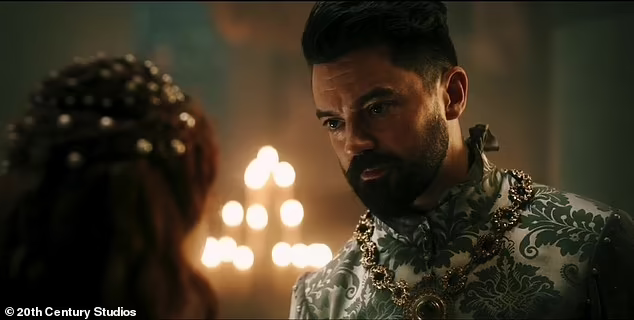 As for most of the other performances, they are as wooden and heavy-handed as one could possibly imagine. Dominic Cooper (Preacher, Agent Carter, Captain America: The First Avenger) plays the lead villain of the film, and he seems like he's sleepwalking through the whole thing. I know that he can act, as I've liked his performances in other projects, but in this, he feels like nothing more than a cardboard cutout. If he were replaced by any other actor halfway through the movie, I'm not sure I would have noticed.
RELATED: THE PRINCESS: JOEY KING TALKS DOING HER OWN STUNTS AND PLAYING A CHARACTER THAT EMPOWERS WOMEN
Olga Kurylenko (who starred in a disappointing villain role in Black Widow) also stars in this movie and gets about as much to do in this as she did in Black Widow. She's basically just there to stand next to Dominic Cooper, look like a menacing dominatrix, and swing a whip every once in a while. Veronica Ngo (The Old Guard, Star Wars: The Last Jedi) plays the princess's fighting mentor, and while her stunt work is fine, she also didn't get much to do as a character. Unfortunately, the rest of the supporting cast generally falls into the same boat, as this script doesn't do any favors for anyone.
The Princess Summary
An action-packed fight to the death set in a fairy tale world, "The Princess" is directed by Le-Van Kiet ("Furie") and stars Emmy Award® nominee Joey King ("The Act," "The Kissing Booth") as a beautiful, strong-willed princess who refuses to wed the cruel sociopath to whom she is betrothed, and is kidnapped and locked in a remote tower of her father's castle. With her scorned, vindictive suitor intent on taking her father's throne, the princess must protect her family and save the kingdom.

The movie also stars Dominic Cooper ("Preacher"), Olga Kurylenko ("Black Widow"), and Veronica Ngo ("The Old Guard"). "The Princess" is directed by Le-Van Kiet, written by Ben Lustig ("The Thirst") & Jake Thornton ("Final Fantasy"), and produced by Neal H. Moritz (the "Fast and Furious" franchise), Toby Jaffe ("Total Recall") and Derek Kolstad ("John Wick"), with Joey King and Guy Riedel ("Spectral") serving as executive producers.
Final Verdict: 1.5 Stars
On the surface, The Princess has a really fun premise. In the right hands, I believe this would have been a great film, taking a common fairy tale story and flipping it on its head for a violent and irreverent action flick. But unfortunately, that isn't what we got, as The Princess fails to deliver in almost all areas. The production is questionable, the script is atrocious, and the acting and directing don't add anything more to the mix. The only takeaway is that the fight choreography is fun, and Joey King can actually throw a punch. I hope to see her in more action-heavy roles in the future!
The Princess debuts on July 1st, 2022 only on Hulu.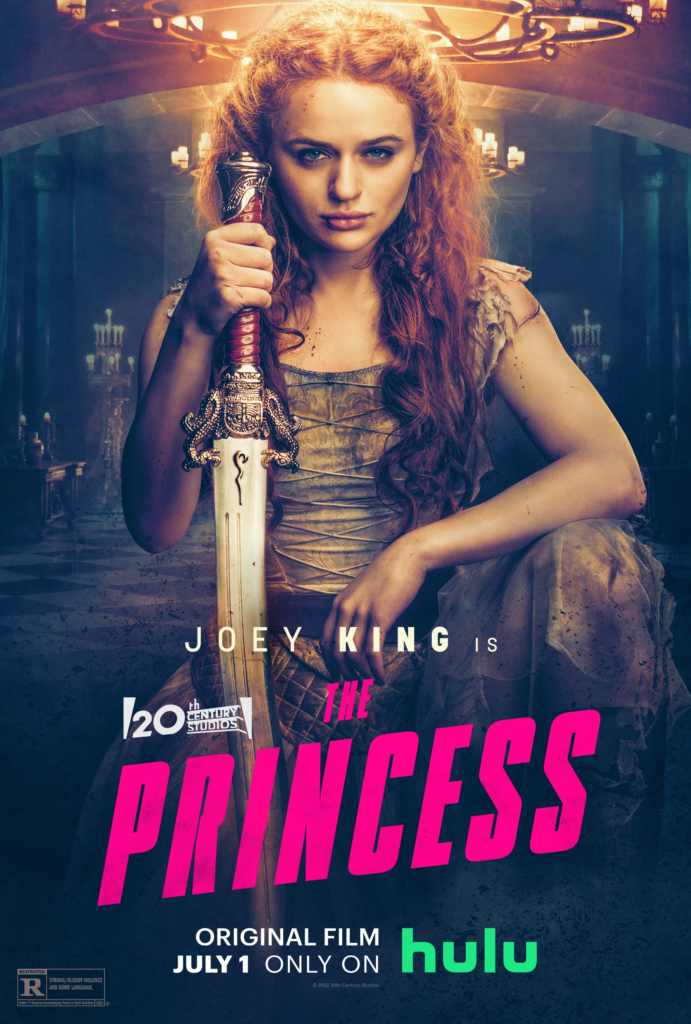 What are your thoughts? Will you be checking out The Princess this July? Would you like to see Joey King get her hands dirty in more action flicks? If you like what you follow us on Twitter or Facebook, so you don't miss any magical content like this.
KEEP READING: AMBULANCE'S A. MARTINEZ DETAILS THE "INCREDIBLE" EXPERIENCE OF WORKING WITH DIRECTOR MICHAEL BAY: EXCLUSIVE INTERVIEW