In an extensive interview with IndieWire, longtime actor Ethan Hawke has opened up about his time working with the worldwide juggernaut that is the Marvel Cinematic Universe. 
Ethan Hawke has been around for several decades now and is known for being somewhat selective over his projects, so when he was announced to be a major player in Marvel's Oscar Isaac-starring Moon Knight series, it was a pretty big deal. When asked about why he joined the project, Hawke revealed that his daughter Maya (currently portraying Robin on Stranger Things) convinced him.
Ethan Hawke On The Marvel Studio Machine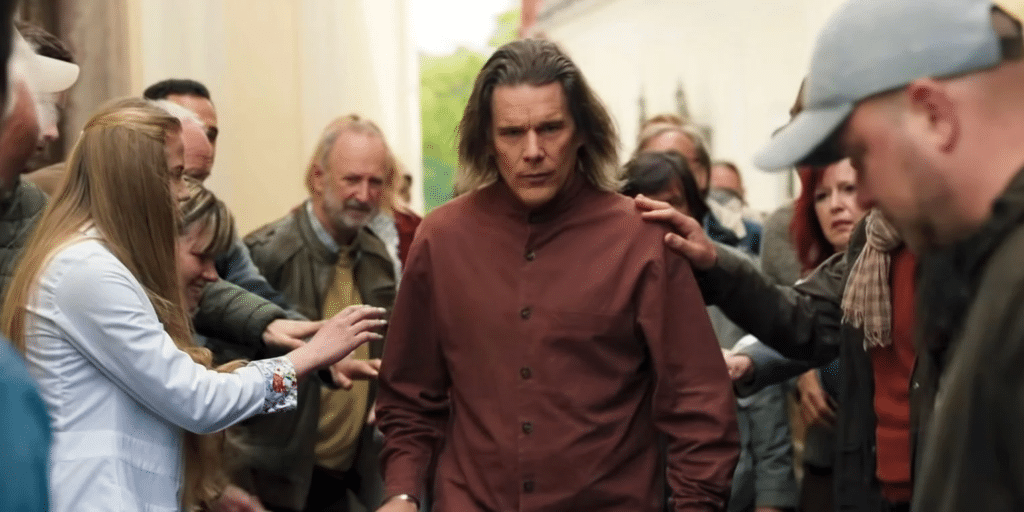 "Maya would say to me, 'Why are you sitting on the outside and telling everyone their sandbox is bad? Why don't you go into their sandbox, play with them, and show them what you have to offer?' I said to Oscar Isaac, 'We've got to go play in Marvel's sandbox and try to do what we do. We don't have to change Marvel. We just want to show them what we're capable of doing and see if they find it interesting.' So we had a lot of rehearsals and worked on things a lot. We had a really good experience."
Ethan Hawke has spent much of his career taking on thoughtful dramas like Dead Poet's Society, Training Day, and Gattaca, but has also appeared in more mainstream fare like Sinister, the Before trilogy, and most recently The Black Phone (helmed by Doctor Strange director Scott Derrickson). He seems to enjoy challenging himself with most projects and his few missteps have vastly been forgotten by both critics and audiences alike. But to see him work with Marvel was a truly surprising development, arguably the most mainstream blockbuster saga in the world right now.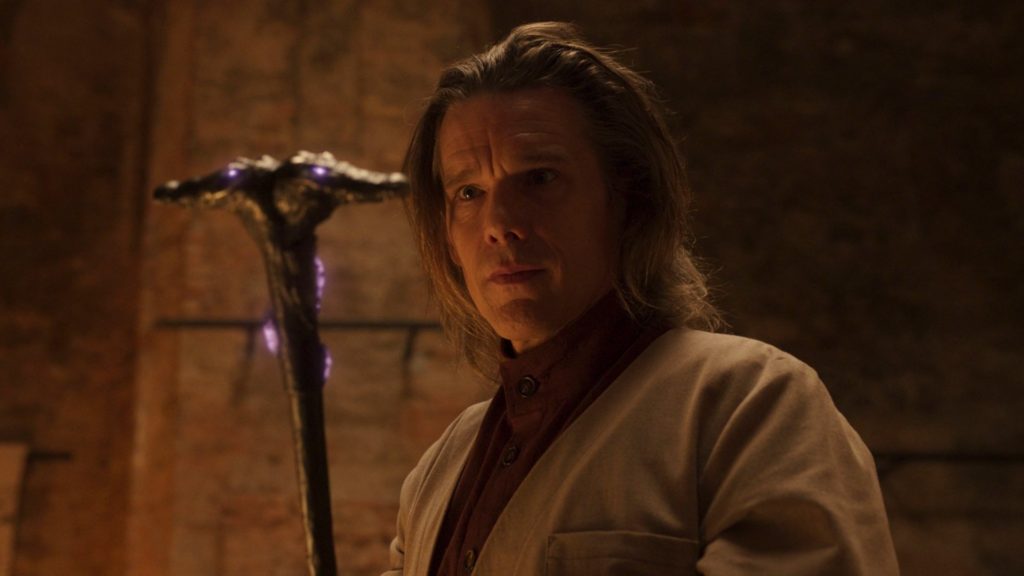 Regardless of how surprising his inclusion was, Ethan Hawke spoke positively in the interview regarding Marvel's treatment of its core talent: The actors who bring its iconic characters to life:
"That group of people is extremely actor-friendly. They might not be director-friendly, and that could be what Scorsese and Coppola are talking about. But they love actors. I think Kevin Feige had a great thing happen with Robert Downey Jr. and he understood that Downey's passion was a large part of the success. When actors are excited by a part, audiences get excited about watching them. Feige understood the algorithm there, so they're extremely respectful toward the process. The best thing about Moon Knight for me was Oscar's performance. It's a gonzo thing that happens to have a giant budget — a pretty out-there performance."
Marvel has been criticized for homogenizing their projects and preventing their directors from realizing their full visions, but their casting decisions have been on-point since day one in the eyes of most viewers. With few exceptions, the actors hired by Marvel have enjoyed their tenure in the ongoing franchise and continued to provide strong work on every project. 
RELATED: LOKI SEASON 2: BLINDSPOTTING'S RAFAEL CASAL JOINS SECOND SEASON OF HIT MARVEL SHOW
It can be argued that Marvel Studios is currently attempting to remedy that in the current Phase 4. Whether it be the gritty, darkly toned Black Widow, the horror-tinged Doctor Strange In the Multiverse of Madness or Moon Knight, or the surprisingly grounded Ms. Marvel, the MCU is slowly but surely maturing with its audience and seemingly becoming more director-friendly while still satisfying their bottom line. Here's hoping they continue down that path in future installments.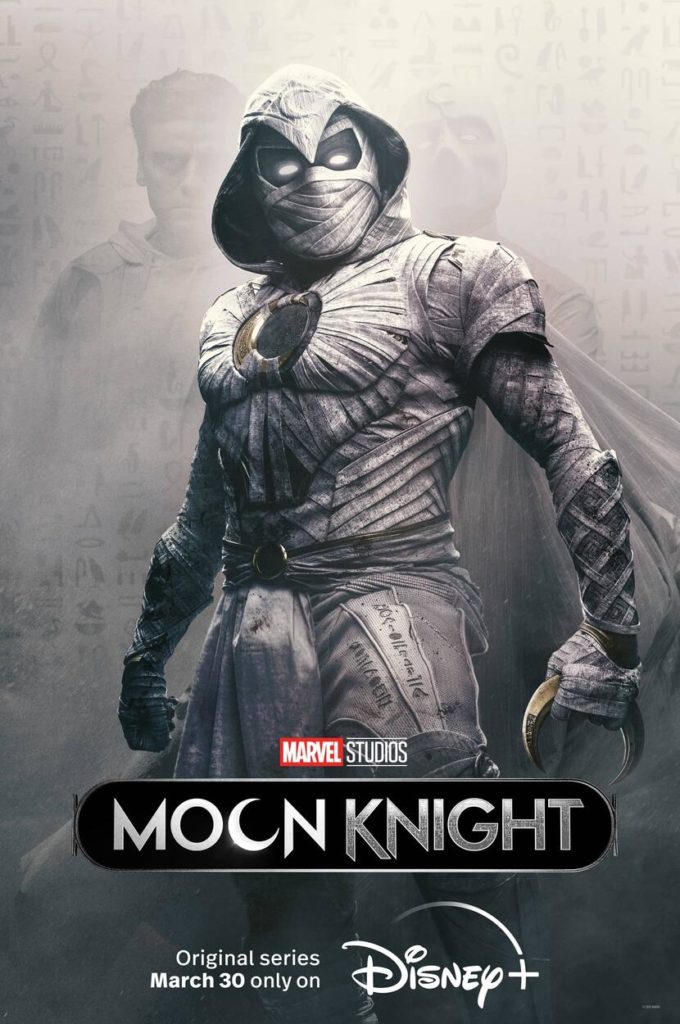 For now, you can catch Ethan Hawke and Oscar Isaac on Moon Knight, all of which is available to stream on DisneyPlus. What did you think of Ethan Hawke's sentiments regarding the MCU? Did you enjoy him on Moon Knight? Should directors be given greater creative freedom on Marvel projects? What's your favorite Ethan Hawke performance? Let us know in the comments below and on our Twitter.
KEEP READING: MS. MARVEL CREATOR REVEALS KAMALA KHAN WAS ORIGINALLY FATED TO BE A (SPOILER) IN THE COMICS TOO!