WWE 2k22 The Whole Dam Pack is now available for purchase and to download, so run, don't walk to pick it up today.
The newest and final DLC for the most popular wrestling series of all time has finally arrived. The Whole Dam Pack will feature two big names from outside the world of wrestling, Machine Gun Kelly and Logan Paul. However, the big reveal is one of the ECW greats and who the pack is named after, Rob Van Dam.
Rounding out the WWE 2k22 DLC pack are some new and hot up-in-coming WWE Superstars, LA Knight who was newly renamed Max Dupri, Xia Li, Commander Azeez and Sarray.
WWE 2k went into a little more depth on who these newly released DLC wrestlers are, why they belong in a WWE game and why you will be rushing to play as them in your copy of WWE 2k.
"The Whole Dam Pack brings a pop culture flair with two charismatic guests: musician, actor, fashion icon, and WWE 2K22 Executive Soundtrack Producer Machine Gun Kelly, alongside social media dynamo, boxer, and entrepreneur Logan Paul. Both stars have history with WWE, as MGK performed at WrestleMania XXVIII and later ran afoul of WWE Superstar Kevin Owens on Monday Night Raw, while Logan Paul teamed with The Miz to defeat Rey Mysterio and Dominik Mysterio in a match at WrestleMania 38, having previously appeared at WrestleMania 37, and on Monday Night Raw and SmackDown multiple times."
MGK Is An Odd Choice But Ok Whatever
MGK is a controversial musician who is hated by many. He has also found a large following of fans. He has adapted a persona of a person people love to hate.  MGK provides much of the music featured on WWE 2k22 much to the pleasure or pain of which side of the love/hate spectrum the gamer falls on.  MGK is currently engaged to Megan Fox which may be another reason why people hate him.  Maybe MGK can have a rematch with Kevin Owens and find himself not being powerbombed off the stage with this DLC.
One Hated Person To The Next Big Superstar?
Another hated and controversial person out of the wrestling world joining the game is Logan Paul. Paul was recently signed to a WWE contract and is having a match with The Miz at SummerSlam.  The last time we saw Paul wrestle was at WrestleMania 38 where he teamed up with Miz to face the Mysterios. Will you team him up with Miz one more time? Perhaps you'll put the two men in a Hell in a Cell match and give Miz the beating he deserves.
RELATED: PAPER CUT MANSION [STEAM] DEMO FIRST IMPRESSION
"One of the most exciting stars in WWE history, Rob Van Dam made a name for himself in ECW, capturing the ECW World Championship, World Television Championship and twice winning the World Tag Team Championship. Making his way to WWE, RVD would utilize his acrobatic martial arts offense and breathtaking Five Star Frog Splash finisher to add to his title collection, becoming a WWE Champion, six-time Intercontinental Championship, four-time Hardcore Champion, European Champion, two-time World Tag Team Champion, WWE Tag Team Champion, Money in the Bank winner, and WWE Hall of Famer."
Mr. PPV Makes His Return To WWE 2K
RVD is definitely the Superstar most fans will be most excited to play as. He is certainly the most beloved ECW original to come to WWE. The Mount Rushmore of ECW wrestlers would feel incomplete without having RVD's face on it. His mix of highly flying self-destruction and martial arts is a sight to behold.  If Jeff Hardy was mixed with Bruce Lee the end result would be RVD.  His natural charisma and laid-back personality made him one of a kind.  A match between RVD and Ricochet in-game would be a five-star match from the moment the bell rang until the winner climbed the ladder and held their prize.
RELATED: WWE RAW MAY BE RATED TV-14 FOR MATURE AUDIENCES IN THE NEAR FUTURE
What would a WWE 2k game be without some of the up-in-coming stars making their presence known?
"Rounding out the pack and making their WWE 2K franchise debuts are the loud-mouthed LA Knight [Max Dupri], WWE's first-ever female Chinese Superstar Xia Li, the towering Commander Azeez and the carefree "Warrior of the Sun" Sarray.

The Whole Dam Pack is available for individual purchase, while the full set of DLC packs is included with the Season Pass, Deluxe Edition, and nWo 4-Life Digital Edition of WWE 2K22.

WWE 2K22 is available now. For more information on WWE 2K22, visit the game's official website, become a fan on Facebook, follow the game on Twitter and Instagram using the hashtag #WWE2K22 or subscribe on YouTube.

Visual Concepts is a 2K studio. 2K is a wholly owned publishing label of Take-Two Interactive Software, Inc. (NASDAQ: TTWO).

* The Whole Dam Pack is included with the Deluxe Edition and nWo 4-Life Digital Edition of WWE 2K22 and is included as part of the WWE 2K22 Season Pass. Also available for individual purchase. Base game required."
Your Soon To Be Favorite Wrestlers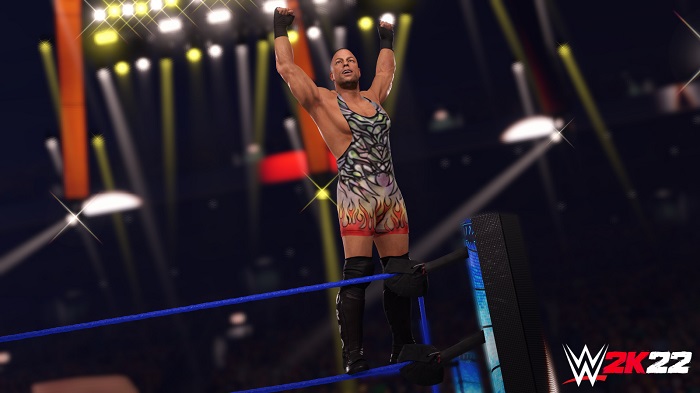 Dupri is known for his exceptional mic skills and will be a mid-tier champion within a year and a top-tier challenger in the next two years if not less time. He is the head of Maximum Male Models with Mace and Mansoor or as he renamed them Ma.çé and Mån.sôör. It is a terrible gimmick, but Dupri is talented enough to make the most of it. Maybe you can make the faction in-game and do it right now that Dupri is in-game.
Azeez had a long partnership with Apollo Crews and WWE pushed him really hard, but he failed to get the kind of traction WWE had hoped for. Li and Sarray are still climbing up the ranks and we just may see Li wearing gold around her waist in the not too distant future.
If you are currently looking for your next gaming obsession then look no further because WWE 2k22 The Whole Dam Pack is available now. This DLC pack is available on Playstation 4 and 5, Xbox One/Series X and Steam. For the low price of $9.99 you can watch MGK and Paul get beat up or watch them leave Brock Lesnar a bloody mess. It's completely up to you.
KEEP READING: WWE 2K22 CLOWNING AROUND PACK DLC FT. RONDA ROUSEY, MR. T, BRITISH BULLDOG & MORE NOW AVAILABLE!
Source: WWE 2K