The Kollok Game Master, Zac Lim Eubank, has emphasized the contributions of CEO Malika Lim Eubank to HyperRPG. The accomplishments have been highlighted in a recent tweet by Zac regarding the difference Malika has made within the interactive media company famous for various Table-top RPG shows. These feats include expanding the team, leading the company through the pandemic, and even making Kollok possible. 
HyperRPG was founded in 2016 by former Geek and Sundry show-runner Zac Eubank, award-winning game designers Malika Lim Eubank, and Jordan Weisman. The media company was created to push interactive Live content to new heights through the power of live streaming. As a result of their work, HyperRPG become one of the leading channels on Twitch, which was quickly recognized as a pioneer in audience interaction and community engagement, within months of its first launch.
Some of their greatest TTRPG shows include Rat Queens, Power Rangers Hyperforce, Star Wars RPG: Pencils and Parsecs, and Valiant's Vanquished. They are also renowned for various talk shows and even Travels with Hyper, which features the team's live-streamed journeys around the world. 
Malika's contribution not only to Kollok but to the TTRPG Genre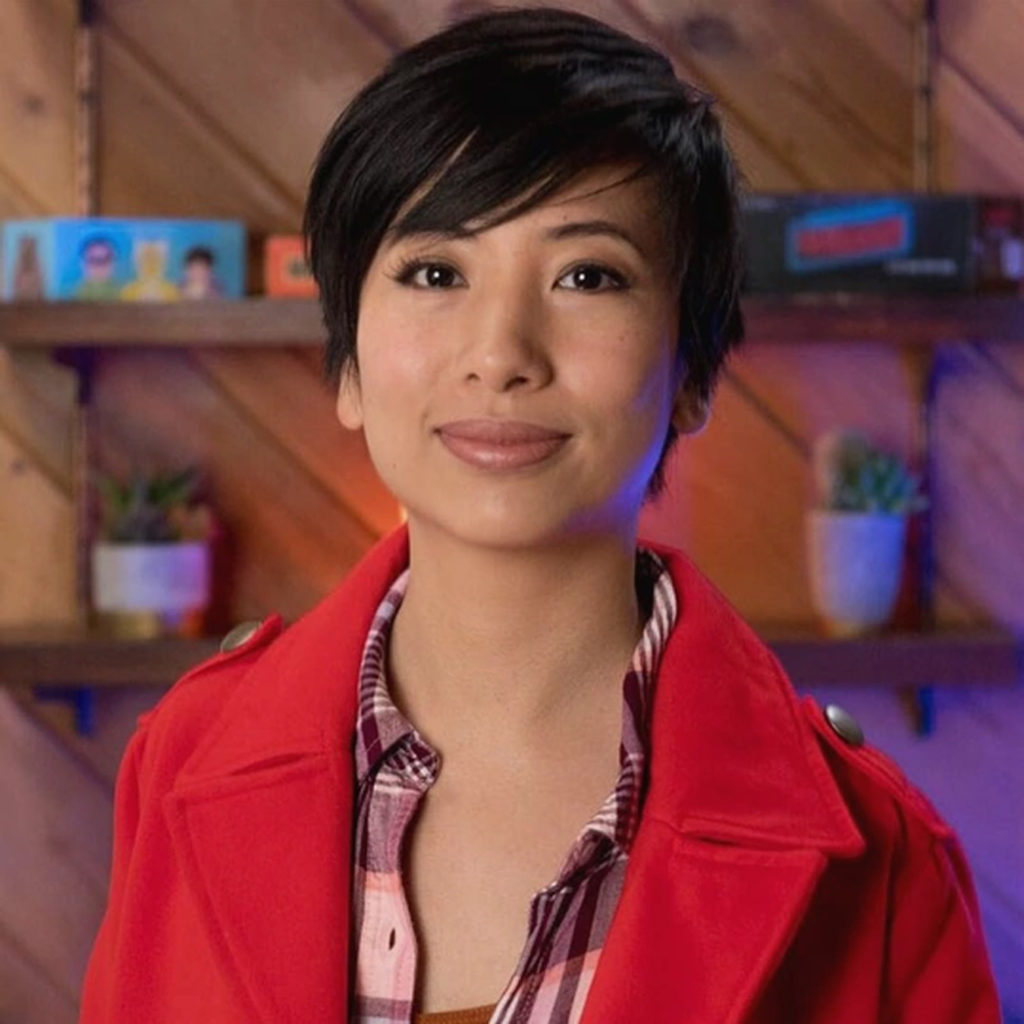 Malika Lim Eubank is the CEO of HyperRPG who oversees the day-to-day operations, interactive initiatives, business development, and client relationships of the company. Her previous experience highlighted includes working in both creative and marketing roles for several other start-up studios such as Two-Bit Circus, Harebrained Schemes, and Naked Sky Entertainment. As the Co-founder of HyperRPG, she has been working at HyperRPG since the beginning even while employed in other businesses.
RELATED: KOLLOK, NEW INSTALLMENT OF INTENSE TABLETOP RPG SHOW, PREMIERING ON AMC'S FEARHQ
Malika is most renowned for being the Game Master of Power Rangers Hyperforce, where she and her team at Hyper worked hard to bring a new experience to Power Ranger fans through the TTRPG format as a live show.
She has appeared as a player in many productions created by HyperRPG, however, she has also led many one-off shows that also highlight her interests, including a one-off Digimon TTRPG. Working non-stop along with her co-workers, Malika has also given fans various experiences such as cooking and traveling live shows via the Twitch streaming platform. Kollok (season 3) has been one of the biggest productions that Hyper RPG has been focusing on, which has finished its current run via AMC's FearHQ.
Zac Lim Eubank was the original CEO of HyperRPG before Malika and is now the Chief Creative Officer. Before starting Hyper, Zac was the original showrunner for Legendary Digital's Geek and Sundry Twitch channel. Now, Zac heads the creative development and technical direction for both Hyper RPG and their clients. Recently, the company has focused on running productions on others due to the limitations of streaming platforms, which have made it difficult to encourage growth and revenue for creating TTRPG shows and streaming content. 
On Twitter, Zac had posted regarding the contributions Malika has made, however, has also pointed out how information online has yet to reflect on the current state of affairs.
Malika has just finished a Virtual Production training course that she attended in London, where she has invested her time to learn various techniques. Kollok has used this form of production and the course has been used to further develop the skills for more Hyper content for the future. It will be exciting to see what HyperRPG has in store, and it will be incredible to find out what the latest techniques will be used in next.
Kollok has finished its 3rd series on AMC's FearHQ, with all episodes available to watch via Youtube. For more from HyperRPG, follow them on Twitter more the latest posts and check out their Twitch and Youtube Channels for more content.
What do think of Malika's contributions? Are you a fan of HyperRPG's live shows? Do you think Hyper has something grand planned for the next production? Let us know on social media, or in the comments below, and keep following us for more content like this, remember we're always watching.
KEEP READING: ROSS MARQUAND ANSWERS QUESTIONS ABOUT THE WALKING DEAD & FUTURE IN THE MCU: EXCLUSIVE
Source: HyperRPG