Ross Marquand has a bright future ahead of him in more than one franchise.
Summer is one of my favorite times of the year. The biggest comic con events take place during the season, and that means we're bound to get some great tidbits of information about our favorite movies and series.
RELATED: SDCC: EXCITING PROJECTS REVEALED FOR PHASES 4, 5, AND 6
A veteran in both, Ross Marquand took some time to talk to us about the final season of The Walking Dead, and if there are any current plans about returning to the Marvel Cinematic Universe.
ROSS MARQUAND WANTS TO SCRAMBLE ZOMBIE BRAIN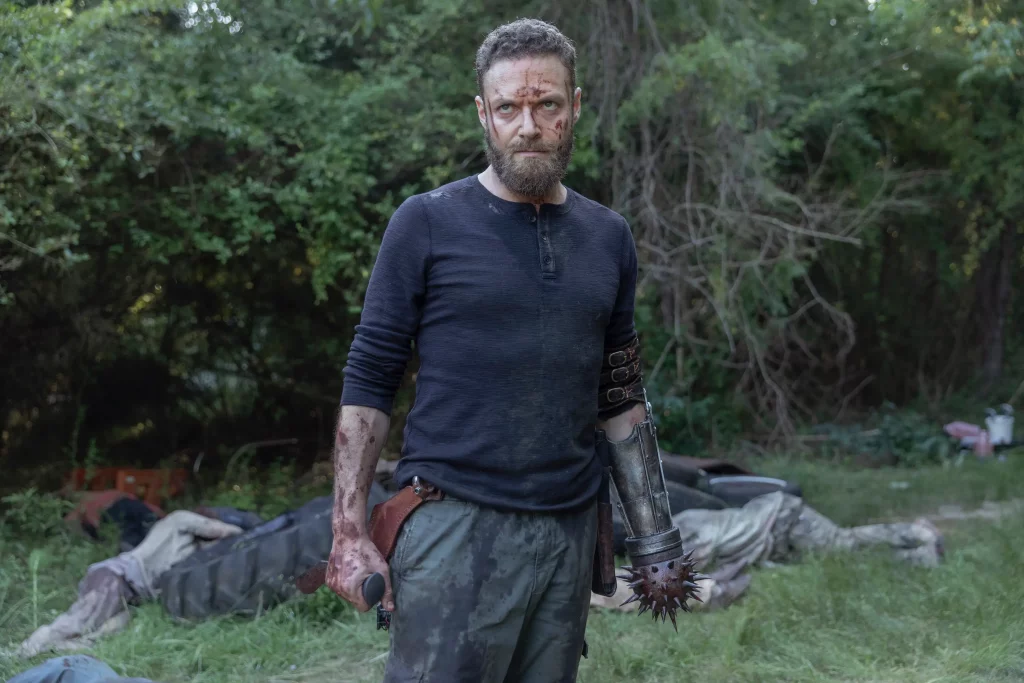 In The Walking Dead, Ross Marquand plays Aaron. His character is a recruiter of Alexandria, responsible for bringing in new residents that he might deem fit. In both the comics and TV series, Aaron changed the trajectory of Rick's group for the rest of their lives. Before getting into the more serious questions, the bearded man needed to know one important thing: how does Aaron keep up with his great beard during the apocalypse? 
Ross Marquand: [Laughs] Lots of beard oil… I think he puts a combination of lavender, and monkey grease he finds on the ground… it's just pools of oil in the ground. Daryl (uses it) for the motorcycle. There's gotta be a little bit of that.
Fans of the show and the comics know that, along with Carol and Ezekiel, Aaron might have some of the biggest differences from his comic counterpart. Ever since Andrew Lincoln left, Aaron took leadership of Alexandria, grew a beard of uncanny resemblance to comic Rick, and lost his forearm (eventually using a mace as an attachment weapon). When Ross Marquand was asked to expand on his "Rick-like" transition in the tv series, he responded:
Ross Marquand: The funny thing is that kinda happened by accident. When Angela Kang took over as show runner, she asked me if there was anything I wanted to see from the character differently. The biggest thing for me is that I wanted him to not be such a nice guy. There's gotta be a point that he's gotta snap. He's lost Eric… Jesus… And she said, "I love that idea… We're also thinking about cutting your arm off."
One of Aaron's most distinctive features from the TV series is the attachment on his left arm to replace the lost limb. Fans of the show a chance to ask Marquand some questions through The Illuminerdi's social media, and one of these was what kind of attachment Ross would choose if it was up to him.
Ross Marquand: I'd want the most ridiculous attachment possible. Like an eggbeater. Come up to mess and mess up their nose. It wouldn't be very practical, but it would look freaking hilarious.
While part of the core group ventures into the Commonwealth, Aaron focuses on tasks closer to home. Ross spoke about the dynamics between his character and his adoptive daughter, as well as his commitment to the future of Alexandria.
Ross Marquand: The biggest thing for Aaron's arc this whole season, which I love, he is obsessed, almost an unhealthy obsession, with making sure that Alexandria stays afloat and the safety, and sustainability of the next generation is ensured.
He also reflected on Aaron's relationship with his daughter and how this thirst for survivability impacts their relationship:
Ross Marquand: It can kinda push Gracie away at points. She might want to stay at the Commonwealth, and he's like, "These people are not what they seem. We gotta get the hell out of here."
ARE ULTRON AND RED SKULL RETURNING ANY TIME SOON?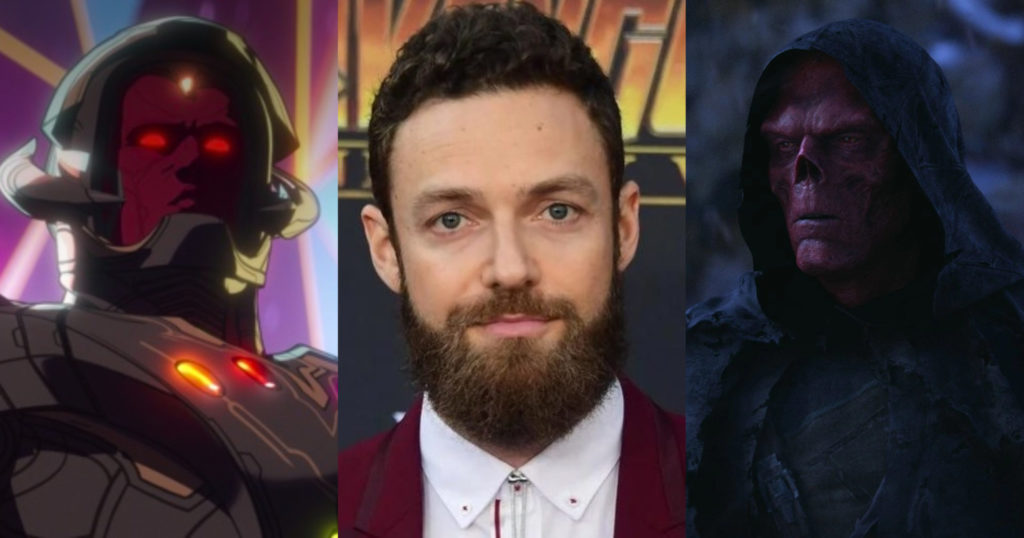 Also known for his portrayal of Red Skull in Avengers and Ultron in the What If…? episodes, Marquand gives some insight about the future of his performances in the MCU.
Ross Marquand: I really feel like there is a good chance we will see Red Skull again". [Ultron] is floating around somewhere. The great thing about him is that he is floating in the cloud. He can go anywhere.
When the possibility of his return due to the recent developments with the multiverse was brought up, Marquand said, "Yep, exactly." There might be a chance!
The final 8 episodes of The Walking Dead will premiere in this last semester of the year at AMC. If you'd like to check out the entire interview, the video is posted down below! Don't forget to hit the notification bell on our social media pages because we also have exclusive interviews with Cooper Andrews and Khary Payton coming up as well. Until next time!
KEEP READING: BLACK PANTHER: WAKANDA FOREVER BRINGS EMOTIONAL TRAILER AND END TO MARVEL'S SDCC 2022