Disney+'s anticipated television series Echo is set for release sometime in 2023. The series follows the titular character, Maya Lopez (Alaqua Cox). She was introduced into the Marvel Cinematic Universe during 2021's Hawkeye series and now will be getting her very own series. Her series will contain both Kingpin (Vincent D'Onofrio) and Daredevil (Charlie Cox).
Not much else is known about Echo, however according to ScreenGeek, the villain for the series has possibly been revealed.
The Black Knife Cartel
According to the report, The Black Knife Cartel will appear in Echo as the villains. No one really knows how these characters will fit into the storyline but these characters are known in the comics. The Black Knife Cartel is a U.S criminal organization that was led by sadistic drug lord, Teador Zarco. He had eyes all over Columbia and the members held an "X' sign that was marked on their foreheads.
When it came to this organization, people either feared them or became part of the group. This led to many citizens to keep quiet when it came to their crimes, especially when the consequences were deadly. There was a moment in the comics where the federal police decided to shut down the organization. This led to an uproar and the police were eventually captured and imprisoned by the group. Rather than killing them off, Teodor sent out his people to get the police's close family members (Parents, lovers, children, etc) and forced the police to watch their loved ones getting killed and fed to the dogs.
RELATED: JON BERNTHAL'S PUNISHER IS ONCE MORE RUMORED TO RETURN IN DAREDEVIL: BORN AGAIN
This was a horrifying situation and from then on, no one wanted to mess with the cartel.
Bullseye Connection
The Black Knife Cartel was first introduced in a Bullseye comic. In the comics, Bullseye was hired by a New York City mobster to rescue his son who was kidnapped by the Cartel. He traveled to Columbia where the cartel took notice of his presence when Bullseye was hurting and killing people. This was his plan in attracting the Cartel which worked. He was eventually caught and taken prisoner. That didn't stop him since he was later able to escape the prison. This all sounds great but the problem was that the mobster's son, Fabian, wasn't a very nice guy.
Turns out that Fabian was actually working with Cartel and not a hostage to the organization. Fabian shoots Bullseye and that leads to the character being recaptured once again. The torture that Bullseye sustained was brutal but luckily two ex-CIA operatives and an FBI Agent intervened. Here's another twist, they didn't save Bullseye because he needed the help. They were only able to capture him because they were seeking revenge against Bullseye for the murder of the FBI agent's husband.
RELATED: WEDNESDAY: WATCH THE WICKED NEW TEASER TRAILER FOR ADDAMS FAMILY SPINOFF SERIES NOW!
At the end of this whole ordeal, Teador's home was taken by S.H.I.E.L.D and he was eventually killed by Bullseye.
When it comes to the series itself, Marvel has stayed quiet and hasn't really spoken a lot about what's going to happen in Echo. The only hint we have is that she will be facing some trouble from her past while also trying to reconnect her Native American roots.
"Streaming exclusively on Disney, the origin story of Echo revisits Maya Lopez, whose ruthless behavior in New York City catches up with her in her hometown. She must face her past, reconnect with her Native American roots and embrace the meaning of family and community if she ever hopes to move forward."

Marvel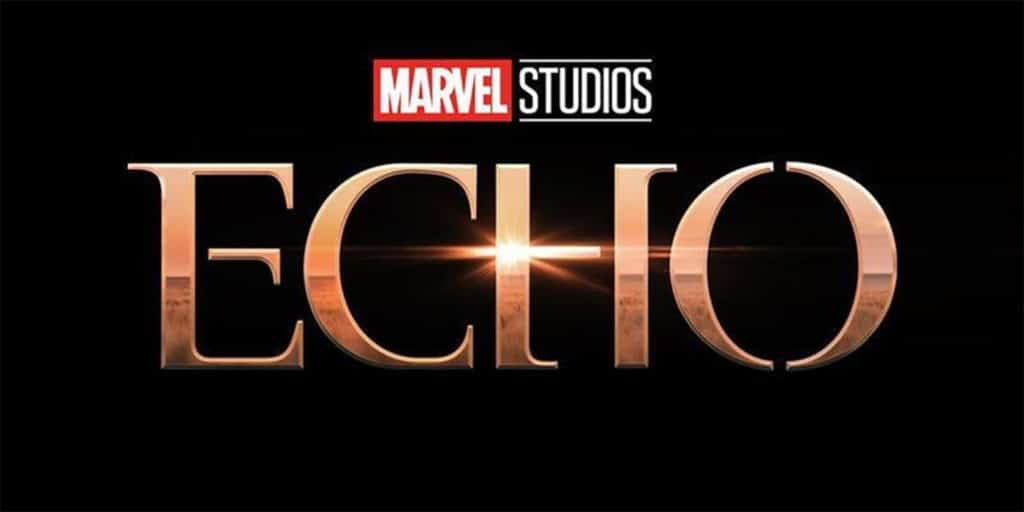 D23 is only a few weeks away and we are hoping we get some news about Echo there. In the meantime, you can catch Alaqua Cox as Maya Lopez in Hawkeye, available now on Disney+. Are you excited for Echo? Now that we know that the Black Knife Cartel might make an appearance, do you think we might get Bullseye soon? Do you think Bullseye might make an appearance in Echo? Let us know in the comments or tweet us your answer at @The_Illuminerdi on Twitter! Don't forget to follow us!
KEEP READING: ANDOR: DISNEY ANNOUNCES NEW RELEASE SCHEDULE FOR 12-EPISODE DISNEY+ SERIES
Source: ScreenGeek