Billy Gunn talks about Chyna's unique and impactful career in WWE.
Gunn is currently in AEW and is working with his son in The Gunn Club. However, back in the late '90s Gunn was part of a popular faction called DX and he was able to work with a wrestler years ahead of her time named Chyna.
RELATED: GOLDBERG EXPLAINS WHY THE BIG AUSTIN VS. GOLDBERG MATCH IN 2003 NEVER HAPPENED
While on the podcast The Sessions with Renee Paquette, Gunn reflected on his friend and fellow DX member:
"My best friend, she was amazing, she really was in all aspects of life," Gunn said. "To this day it will still get me a little rocked up because she was that special to me, like she really was. When she first passed, I was so mad at her, like, it's just a, like that's just life … My wife is one of the most special people on the planet, so she is awesome. And she knew [my relationship with Chyna] and never had a problem with it. It was more of a brother-sister thing."

H/T To Wrestling Inc. For Transcription
From A Bodyguard To The Ninth Wonder Of The World
Chyna began her wrestling training in 1995 under the legendary Killer Kowalski. The next year after a wrestling show she was approached by Shawn Michaels and fellow former Killer Kowalski student, Triple H. The pair viewed some tapes of her matches and wanted her to join WWF/WWE as a bodyguard character. Vince McMahon initially didn't see a woman beating up men as believable. However, after rumors of WCW also being interested, WWF/WWE signed her.
RELATED: SHAWN MICHAELS EXPLAINS WHO WAS REALLY RUNNING NXT SINCE TRIPLE H STEPPED DOWN
Chyna joined Shawn Michaels, Triple H and Rick Rude as DX's bodyguard. Her large and muscular figure gave her instant credibility. Eventually Road Dogg and Gunn joined her in DX and she was given more and more screen time and had more and more matches. During this time she was also in a real-life relationship with Triple H.
The Peak Of Her Career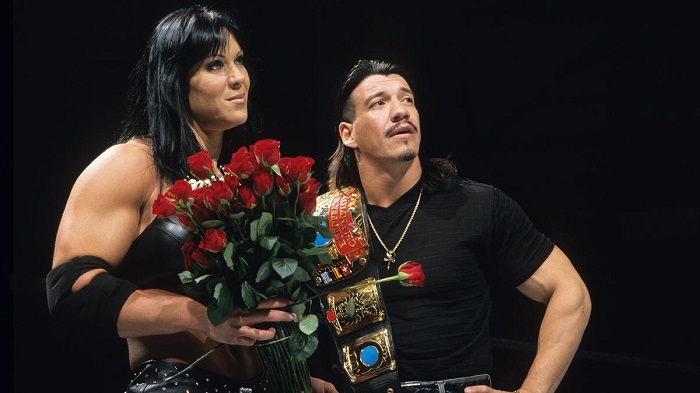 The true peak of Chyna's career was after she left DX and began wrestling on her own. She started to be positioned in matches which were unheard of in WWE. Chyna began having matches with men and beating them. In 1999 she qualified for the King of the Ring tournament and was later named the number one contender for the WWF Championship. Eventually she began feuding with Jeff Jarrett and beat him to become the first and only woman to win the Intercontinental Championship.
Chyna was becoming more and more popular with fans. Her most popular storyline is probably with Eddie Guerrero. The storyline featured Guerrero becoming infatuated with Chyna and becoming an on-screen couple.
RELATED: NEWLY SIGNED WWE SUPERSTAR LOGAN PAUL GETS SOME ADVICE FROM BOBBY LASHLEY
Gunn talked about what a big impact she was having on the future of pro wrestling and he thinks Chyna knew it at the time.
"I think towards the end of her run up there she kind of knew, 'Hey, I'm doing something special. I'm empowering the… know where I don't just have to have a match where somebody rips my clothes off.' I think what women's wrestling has become… I mean for God's sake, they're main eventing everything … I don't think she knew the total impact of what she did, but she was definitely the main one to do it."
Chyna's Dark Days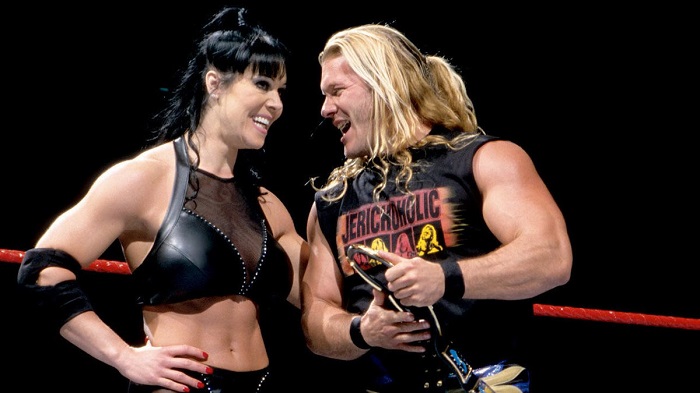 In 2001 Chyna left WWE to try and pursue acting. During this time she started a downward spiral of drug use and videos not suitable for her younger WWE fans. This time saw her trying to get back into wrestling and wrestled for NJPW and TNA/IMPACT. In 2016 she died of a drug overdose.
Chyna's impact on women's wrestling undisputable. She was the first woman to qualify for the King of the Ring, be named number one contender for the WWF Championship, enter the Royal Rumble and win the Intercontinental Championship among other things. When we see Rhea Ripley beating up men on TV it is because of Chyna.
Chyna was inducted into the WWE Hall of Fame in 2019 as part of DX. Despite her memorable career and fans clamoring for her solo induction she has not been because of her explicit videos. Maybe with Vince gone and Triple H taking over next year we will see her get the recognition she deserves.
What do you think is Chyna's most memorable moment? Do you think we will ever see another woman wrestle men in WWE? Do you think Chyna deserves a solo WWE Hall of Fame induction?  Will it ever happen? Leave a comment over on our Twitter and let us know how you think she would do against current physically dominant women like Charlotte Flair and Ronda Rousey.
KEEP READING: ALEXA BLISS GIVES HONEST OPINION ON IF SHE DESERVES TO BE IN WWE HALL OF FAME