Disney+'s upcoming Marvel series Echo has officially wrapped production after lead actress Alaqua Cox confirmed via her Instagram story.
Usually, when filming for an anticipated film/television series has finished production, stars and those behind the series celebrate it by posting a selfie or using a production marker that commemorates the big achievement. Filming takes months to finish and the production team for Echo is no different.
But for Alaqua Cox, this was both an amazing moment and also sad since one of her biggest fans was not there to celebrate with her.
Family is Forever
Anyone who follows the rising star can see that Cox is a family-orientated person. She posts multiple photographs of her and her family. She's carefree when she's around them and it's a beautiful thing to see. Even though she's hard at work when it comes to being part of big productions like Marvel Studios' Hawkeye and Echo, her family was there and even featured in one of them.
RELATED: ECHO: VILLAINS FOR NEW SERIES MAY HAVE JUST BEEN REVEALED AS THE BLACK KNIFE CARTEL
The actress who plays a young Maya Lopez for Hawkeye was played by Darnell Beshaw. The young actress is actually Cox's cousin who learned American Sign Language (ASL) for the role. This was confirmed by Cox herself as she posted photos with her and her cousin on the set of the show, embracing each other. Her caption for the post read: "We out here representing our Menominee tribe."
Working hard and having family by your side every step of the way is something everyone strives for. She has even gotten the support of her co-stars Hailee Steinfeld and Jeremy Renner as they both learned ASL as well, so they can communicate with her better during filming. "I thought it was sweet of them to put in efforts to learn basic ASL to communicate with me. It means a lot to me as a Deaf person."
Echo herself, Alaqua Cox, and Bill
In November 2021, Cox went onto her Instagram sharing some heartbreaking news. Her father, Bill Cox, passed away. Her post was filled with many photographs of her and her father over the years with the caption: "A huge piece of my heart is gone today. I am going to miss you so much dad." From her post, he was one of her biggest supporters. Fans and close friends commented under the post, showing support and sending their condolences to the actress.
Her Hawkeye co-star Piotr Adamczyk commented by saying: "Alaqua. Dearest. Sending my love to you and your family. I'm sure he is watching down over you, proud of the woman you became. Hugging you my friend. Stay strong." The actress also celebrated her father's "heavenly birthday" by posting more photographic memories while also saying that she misses him and that life isn't the same without her "best friend."
RELATED: TAKE A LOOK AT KINGPIN ACTOR VINCENT D'ONOFRIO ON SET OF ECHO IN COMIC ACCURATE SUIT
Now that Echo has finished production, Cox celebrated by sending a heartfelt message to her late father. She posted the message that she sent on her Instagram story where the message says that she wrapped Echo and that she did it. She also added in her story that she knows her father would be proud of her. You can check out the Instagram story screenshot below:
Echo is set to premiere sometime around summer 2023. Cox will be reprising her role yet again with Vincent D'Onofrio's Kingpin. Charlie Cox will also be reprising his role Matt Murdock/Daredevil. Other actors who will be joining the cast are Zahn McClarnon, Devery Jacobs, Cody Lightning, Chaske Spencer, Tantoo Cardinal, and Graham Greene.
This was a beautiful message from Alaqua but what do you guys think? Are you excited to see Echo next year? What are you hoping to see in the series? Let us know in the comments or on social media. Follow us so you don't miss any more marvel content like this, we're always watching.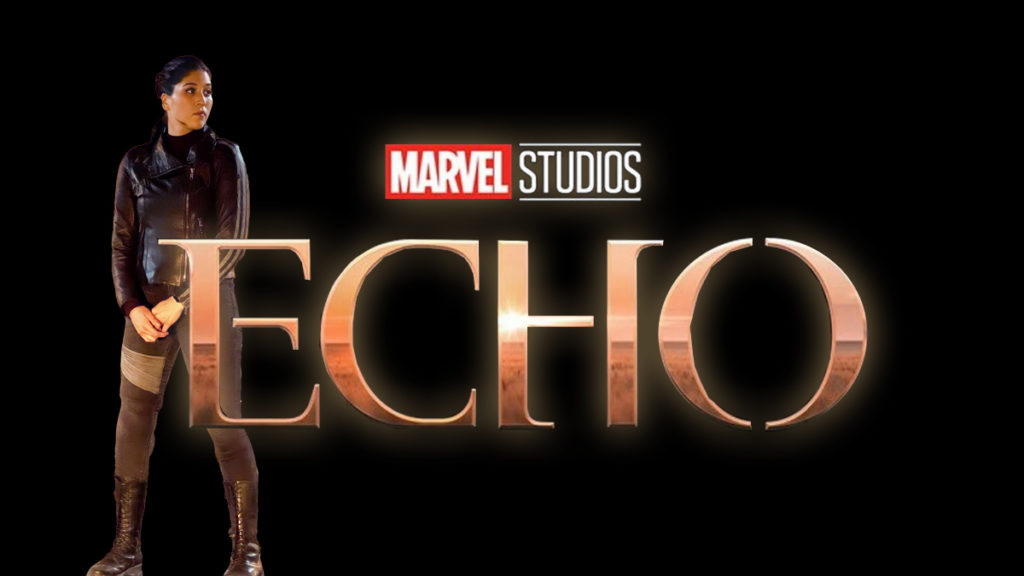 KEEP READING: MOON KNIGHT'S OSCAR ISAAC DESCRIBES INCREDIBLE CUT SCENE WITH A GOD