Kingpin is back and bigger than ever!
After his Marvel Cinematic Universe debut in last year's Hawkeye, Vincent D'Onofrio is returning as Kingpin in the upcoming Disney+ series Echo. Filming for Echo is well underway in Atlanta, and a photographer caught a glimpse of D'Onofrio sporting a very comic-accurate look.
Kingpin's Classic Look for Echo Revealed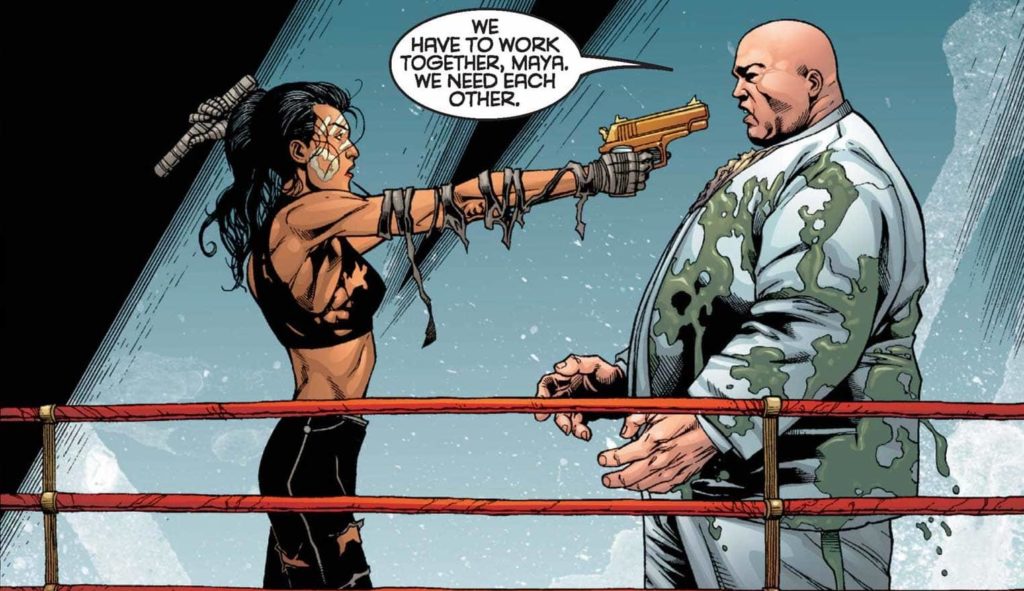 The new suit is a comic-accurate look that the crimelord will sport in the Echo series. The last time fans saw Kingpin was at the end of Hawkeye when Maya Lopez/Echo, played by Alaqua Cox, confronted her adoptive father for lying to and manipulating her. Fans recall that Maya threatened him with a gun and pulled the trigger off-screen. Marvel Studios has yet to reveal the character's fate officially, but with D'Onofrio set to reprise the role in Daredevil: Born Again, fans can assume that the shot wasn't fatal.
Hawkeye creator and executive producer Jonathan Igla pulled that event straight from the comics. In Daredevil #15, written by David Mack, Maya shoots Kingpin point blank, which leaves him blind, but because it's the comics, he regains his vision later. Interestingly, the first look at the character for Echo does not feature any eye covers, meaning this could be from a flashback scene, or the studio could add them in post-production via CGI.
RELATED: SDCC: EXCITING PROJECTS REVEALED FOR PHASES 4, 5, AND 6
Instagram paparazzi account Atlanta Filming took the first-look photos of the villain. Check out their post below.
Fans of the character will notice that D'Onofrio looks much larger than previous versions of the character. Kingpin is known for his large stature and the abnormal strength and durability that comes with it. While previous appearances gave fans plenty of examples of his power, and Hawkeye showed off his ability to withstand an unbelievable amount of arrows, it looks like Marvel Studios is giving Kingpin his comic-book size.
RELATED: THE KINGPIN OF CRIME: RANKING THE 4 FAMOUS FISKS
D'Onofrio, a regular user of social media who not-so-subtly revealed his MCU debut in the past, has not commented on these new pictures.
Kingpin's Story So Far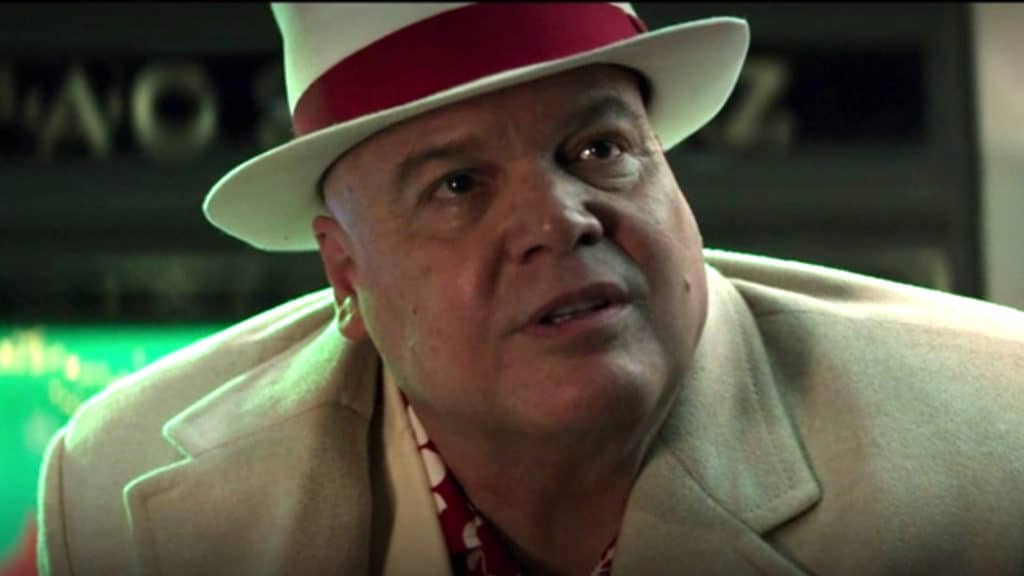 The character's rich history includes comics, animated and live-action shows, and movies. D'Onofrio began portraying Kingpin with the release of Daredevil and instantly became a fan favorite. During his time on Netflix, Kingpin sported a white suit similar to the one in the paparazzi photos, but the character was not as physically large as his MCU version. After Daredevil's untimely cancelation, fans of the show rallied to save it primarily due to D'Onofrio's and Charlie Cox's performances. The insane fan support for their performances led to Marvel Studios bringing both actors back to play their MCU counterparts.
RELATED: DAREDEVIL BORN AGAIN: NEW TITLE, LOGO, EPISODE COUNT, AND MORE REVEALED AT SDCC 2022
Both D'Onofrio and Cox made their MCU debuts around the same time. Kingpin appeared in Hawkeye last December, and Daredevil made his debut in Spider-Man: No Way Home a few days later. Neither has appeared in any projects since, but it seems that Marvel Studios has big plans for both characters. Both are confirmed to appear in Echo and star in Daredevil: Born Again.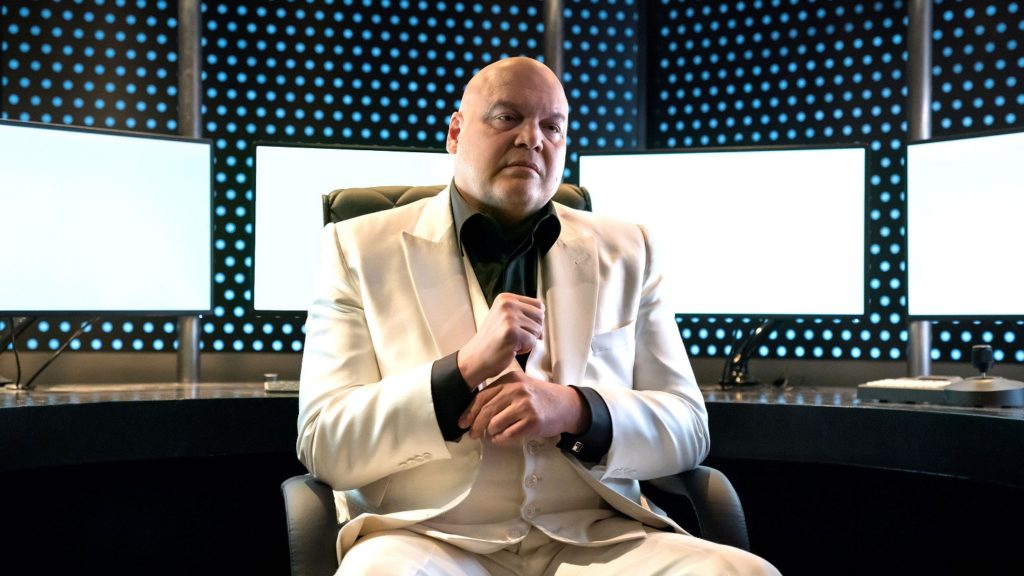 Marvel Studios has yet to reveal if D'Onofrio's and Cox's MCU characters are the same as fans saw on Netflix. Both characters share similarities with their Netflix counterparts but also have some differences that upcoming projects could explain.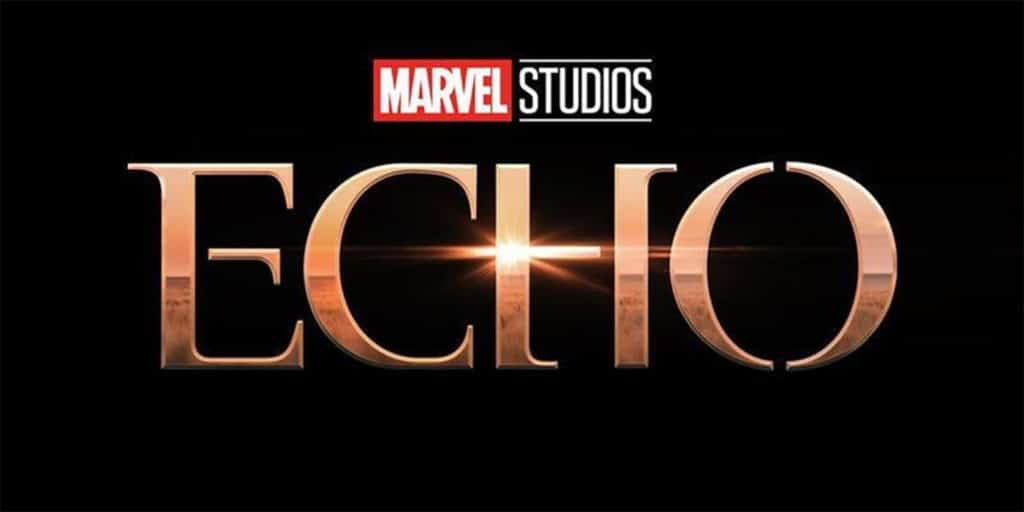 Echo will premiere on Disney+ in Summer 2023. Are you excited for Kingpin's return in Echo? Do you think it's the same character that we saw on Netflix? Where do you want to see Kingpin show up next? Let us know in the comments, or reach out to us on Twitter!
KEEP READING: DAREDEVIL'S AWESOME YELLOW AND RED COSTUME REVEALED IN NEW SHE-HULK PROMO
Source: Instagram