MCU superstar Mark Ruffalo talks about the future of the Green Goliath in World War Hulk and beyond.
---
She-Hulk: Attorney at Law has become a smash hit on Disney+. Whether you love it or hate it, this series has become a large portion of conversations on social media and it looks like it won't be stopping any time soon. Mark Ruffalo is one of the few returning MCU cast members who is featured in the series. He's back as Bruce Banner/Smart Hulk. Last time we saw his character on screen was during the post-credit scene of Shang-Chi and the Legend of the Ten Rings back in 2021.
Since then, no one really knew what happened afterwards. However now with the new Disney+ series we know that he's been busy helping his cousin Jen Walters and also (from what we have seen in the recent episode of She-Hulk) he's busy taking care of a few things on a Saakarian ship.
The possibilities of what's to come are endless but there's one particular event that Ruffalo is eager to be a part of…World War Hulk.
Hulk's Transformation
In a recent interview with Variety, Mark Ruffalo spoke about his role and how much it has changed since he first took the role after The Incredible Hulk actor Edward Norton parted from the franchise. Since his first appearance in 2012's The Avengers, Ruffalo's character has joined forces with Iron Man (Robert Downey Jr.), Thor (Chris Hemsworth), Captain America (Chris Evans), and Black Widow (Scarlett Johansson). According to the actor, at the very start, he felt like he was a kid, where over time, he explored through the different dimensions of both Banner and the Hulk:
"The world is a very different place. Taking my knocks and growing up as a man in that time period, and [I've] gotten to really explore all of those different dimensions of Banner and Hulk during the course of that. I've really gotten to probably play like five different iterations of the two of them during that time, and bring some important, meaningful part of myself to each one of those things."

Mark Ruffalo for Variety
Ruffalo continues by saying that he feels like on another stage where he feels like his career is winding down, including his character of Banner. To any Marvel fan, this is very disheartening since we have joined this journey with the character for 10 years. Though this is eventually bound to happen, Ruffalo does want to continue playing the role as long as he is capable of.
World War Hulk Possibility
In Episode 2 of She-Hulk: Attorney at Law, while Jen Walters (Tatiana Maslany) is dealing with working and living as She-Hulk in front of the whole world, while Bruce is on a Sakaarian ship in space. If you can recall, Bruce spent quite some time in Sakaar during 2017's Thor: Ragnarok. It's been years since Bruce has been to Sakaar but it looks like his time there became significant, especially when the Sakaarian people have made contact with him once again in the series.
RELATED: MASSIVE WOLVERINE AND ETERNALS EASTER EGGS DROPPED IN EPISODE 2 OF SHE-HULK – WHAT DO THEY MEAN FOR THE FUTURE?
According to Mark Ruffalo, when it comes to his character on Sakaar in the future, he says he's not sure but he likes what's being suggested. "There has been some conversations about what happened in the two years where Hulk abandoned Banner and the Avengers [on Sakaar], and the emergence of Smart Hulk, which hasn't ever been fully answered." He also explained that it would be an interesting and exciting part of the Hulk and Banner story.
"I do think that the trip to Sakaar is a good place to start and what means to the idea of what the fans have been asking for – this idea of planet Hulk or World War Hulk or just the journey that Banner and Hulk have to make to come to peace with each other. That's really interesting to me, and I do feel there is some interest in exploring that down the line."
What is Planet Hulk/World War Hulk?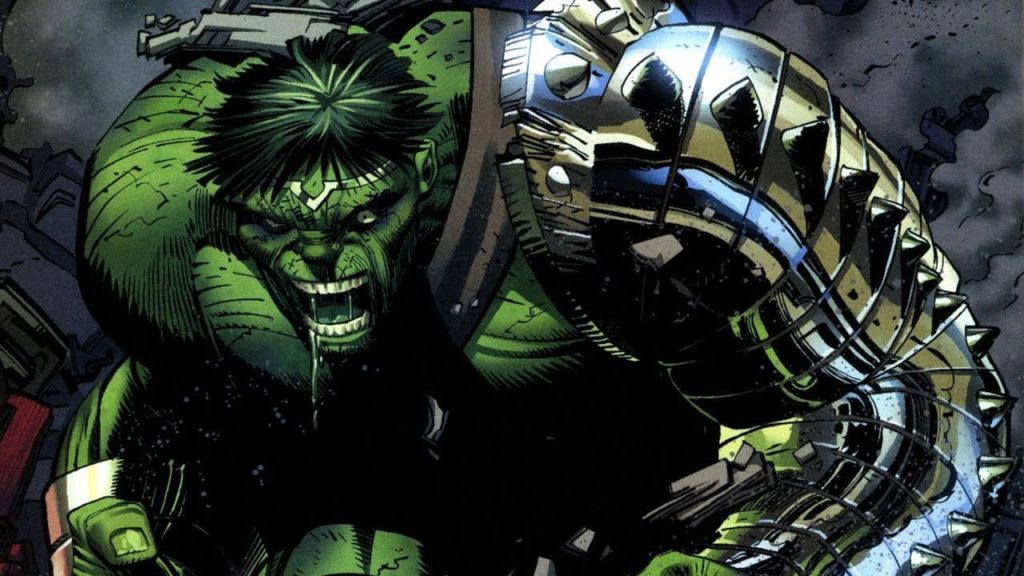 World War Hulk was a five-issue miniseries event that took place after 2006's Planet Hulk series. In Planet Hulk, Hulk was exiled from Earth by the Illuminati where he finds himself stranded in Sakaar. There, he was imprisoned and forced into doing gladiatorial battle in the emperor's arena (sound familiar?). He eventually leaves the planet and heads straight to planet earth but he's not happy.
He was blinded with rage towards the Illuminati. He blames them for the death of his wife, his unborn child and many citizens who died in Sakaar. He's so angry that he almost kills Korg and the Brood. He battles against Black Bolt, he demands the Illuminati to show themselves and he fights anyone who stands in his way. Some characters that are included in the series are: The Fantastic Four, Excalibur, Heroes for Hire, Gamma Corps, Ghost Rider, The Illuminati, The Initiative, Shadow Initiative, Mighty Avengers and many more.
RELATED: ECHO: VILLAINS FOR NEW SERIES MAY HAVE JUST BEEN REVEALED AS THE BLACK KNIFE CARTEL
The World War Hulk miniseries also included several sub-miniseries and one-shots. There are also issues of regular Incredible Hulk series with selected issues like Avengers: The Initiative, Heroes For Hire, Invincible Iron Man, Irredeemable Ant-Man, and Ghost Rider.
Seeing Planet Hulk and World War Hulk on the big or small screen would be amazing to see. We hope that Marvel Studios brings these comics to life. This would also be a good send-off for Mark Ruffalo's Hulk if his time playing the character is coming to an end. The D23 Expo 2022 is around the corner and new MCU projects will be announced at this event. We won't know if World War Hulk or any Hulk related projects will be announced but you never know. Fans will be surely surprised and excited for anything that will be announced at the expo.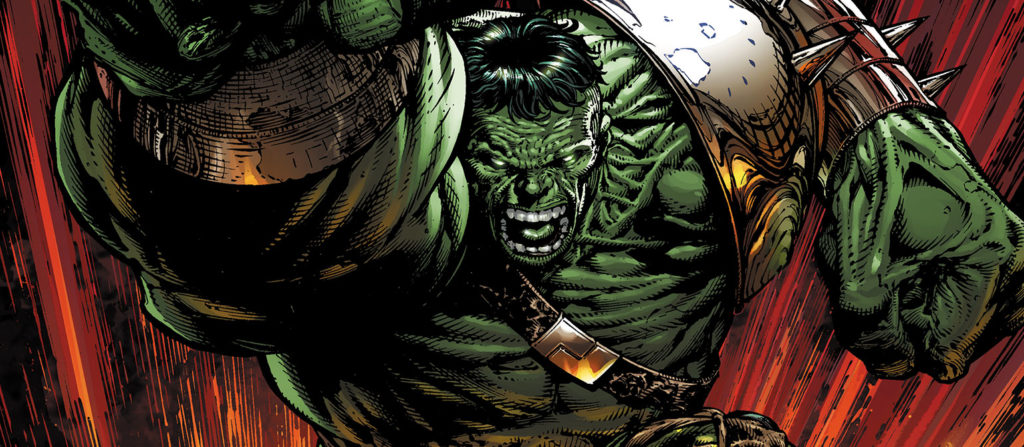 What do you guys think? Do you think we will get any news for a new Hulk project in the future? Would you be excited to see a Planet Hulk and a World War Hulk project on the big/small screen? How do you see World War Hulk playing out in the MCU? What are your D23 predictions? Tweet us your comments at @The_Illuminerdi and don't forget to follow us for your latest pop culture news!
KEEP READING: JAW-DROPPING IRONHEART MARK 2 DESIGN FROM BLACK PANTHER: WAKANDA FOREVER REVEALED
Source: Variety