Black Panther: Wakanda Forever has become one of this year's most anticipated Marvel Studios' films. The first film became a massive success and now that the teaser trailer dropped during San Diego Comic-Con, fans are extra excited to see what's to come for the sequel.
Some new merchandise for the upcoming film has been spotted in some stores, revealing Ironheart's new armor which looks fantastic!
Ironheart Mark II Armor
Promotional art and merchandise tend to land on the internet quickly. This has happened on numerous occasions, especially when it comes to Marvel Studios. Currently, the biggest recent news that has been circulating is in regards to Riri Williams' (Dominique Thorne) Mark II Ironheart armor. The upgrade is red and black with a sleek design that is different from the suits we have seen her wear in the Ironheart comics. Twitter user @AndrewsVisual tweeted the concept art above.
In the Disney+ Ironheart series, it has been noted that the suits are bulkier while this one seems more futuristic. This fits well with Wakanda Forever, especially when the suits that are designed in Black Panther have been on the futuristic design side. The Ironheart concept art was leaked on social media, but what makes this image even better is that it has been featured on Hasbro toy boxes for certain characters.
RELATED: MARVEL'S ECHO WRAPS PRODUCTION AND STAR ALAQUA COX DELIVERS A SINCERE MESSAGE
Twitter user @QuidVacuo_ found the Hasbro figure at their local market and posted the photos on their Twitter. Check them out below!
Black Panther: Wakanda Forever History
It's been four years since we last saw T'Challa and the Wakandan people. A lot has changed since then, especially with the sudden loss of Chadwick Boseman. Boseman passed away in 2020 after battling stage IV colon cancer at the age of 43 years old. This sent shock waves around the world and many mourned his death. Now with the actor gone, many fans wondered what will happen with his character and will he be replaced. Back in 2021, Marvel Studios' President Kevin Feige, spoke about whether or not the character will be recast.
"We're not going to have a CG Chadwick and we're not recasting T'Challa. Ryan Coogler is working very hard right now on the script with all the respect and love and genius that he has, which gives us great solace, so it was always furthering the mythology and the inspiration of Wakanda. There's also the task of honoring and respecting the ongoing learning and teachings from Chad as well."

Kevin Feige
RELATED: MASSIVE WOLVERINE AND ETERNALS EASTER EGGS DROPPED IN EPISODE 2 OF SHE-HULK – WHAT DO THEY MEAN FOR THE FUTURE?
Eventually, the film went from being called Black Panther II to what it is today, Black Panther: Wakanda Forever. Fans were finally given a peek with the new teaser trailer and at the very end of the trailer, we can see that someone is wearing the Black Panther suit. Who is it? Well, we don't really know but what many have been speculating is that T'Challa's younger sister, Shuri, will be the one who will be taking on the mantle. This wouldn't be a bad idea since the character was given the mantle of the Black Panther in the comics.
Black Panther: Wakanda Forever Official Synopsis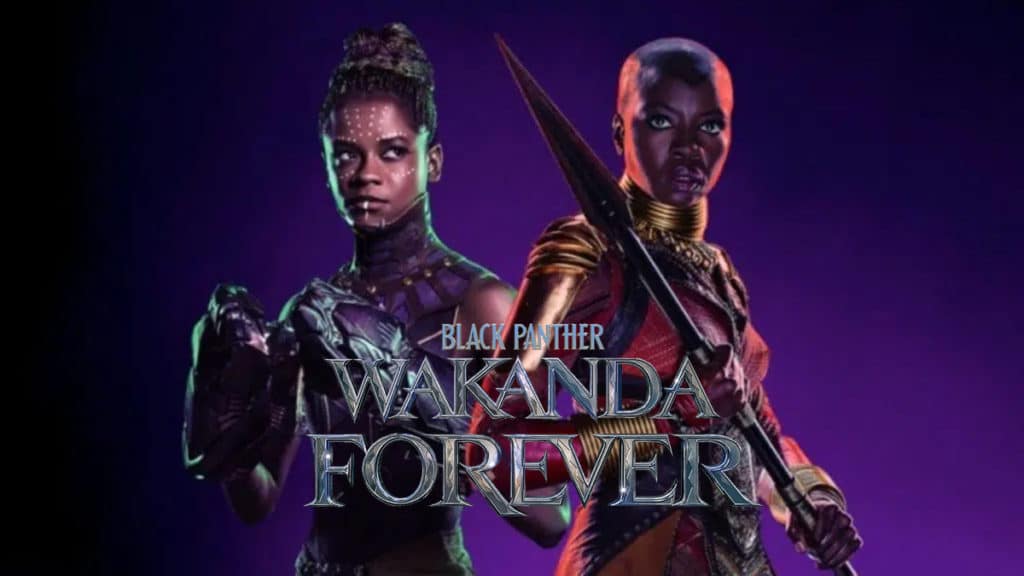 There were already talks going around social media about Namor being introduced in the sequel. Heck, we broke the casting of Tenoch Huerta last year and that became a reality once it was confirmed with promotional art. Now that we got the trailer, Marvel Studios finally released the official synopsis of the film.
"In Marvel Studios' Black Panther: Wakanda Forever, Queen Ramonda (Angela Bassett), Shuri (Letitia Wright), M'Baku (Winston Duke), Okoye (Danai Gurira) and the Dora Milaje (including Florence Kasumba), fight to protect their nation from intervening world powers in the wake of King T'Challa's death. As the Wakandans strive to embrace their next chapter, the heroes must band together with the help of War Dog Nakia (Lupita Nyong'o) and Everett Ross (Martin Freeman) and forge a new path for the kingdom of Wakanda."

Marvel Studios
Along the cast that are listed above, the film will also include Tenoch Huerta as Namor, Dominique Thorne as Riri Williams/Ironheart, Michaela Coel as Aneka, Mabel Cadena as Namor's cousin Namora, and Alex Livanalli as Attuma.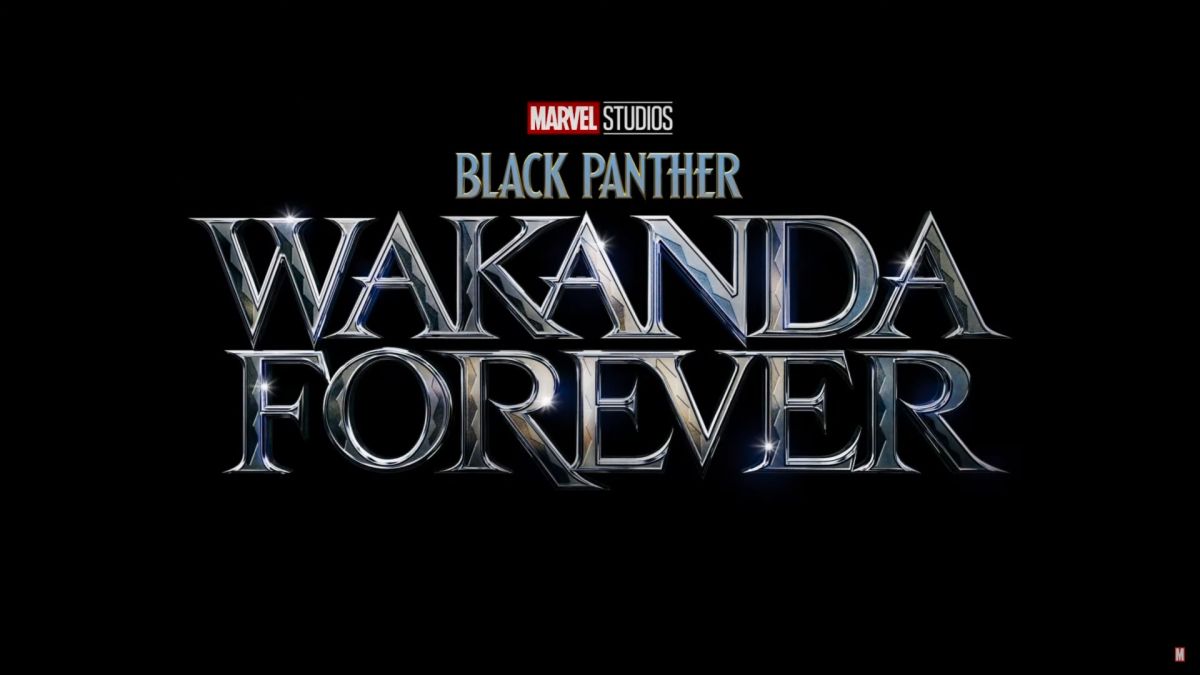 Black Panther: Wakanda Forever is set to release in theaters November 11, 2022. What do you guys think? Are you excited to see Ironheart's first appearance in Black Panther: Wakanda Forever? Do you have any predictions of what may happen in the film to Ironheart? Let us know in the comments or tweet us your answer at our official twitter page, @The_Illuminerdi. Don't forget to follow us on all of our socials!
KEEP READING: NEIL GAIMAN REVEALS HIS BONKERS DOCTOR STRANGE PITCH THAT WOULD'VE BEEN HELMED BY GUILLERMO DEL TORO