Thunder Rosa talks about how long she has been dealing with injuries and the pressure she puts on herself.
AEW Women's World Champion Thunder Rosa has been on top of the AEW women's division for over three months now and has held the championship with pride.  However, she recently announced she has been dealing with a back injury and has been for about a year.  It had gotten so bad that she became bedridden at times.  The injury led her to no longer be medically cleared to wrestle.  This led her to announce she was no longer able to defend her championship this Sunday at AEW All Out.
RELATED: THUNDER ROSA COMPARES BRITT BAKER FEUD TO LEGENDARY WWE FEUDS
Thunder Rosa was recently on Athletes and the Arts and explained how busy her life is and how little time she has for herself.
"We don't sleep," Rosa said. "Sometimes I go days with three, four hours of sleep. I own my own promotion outside of AEW, an all women's promotion, and I was running three shows a month sometimes … I was overseeing the women that are wrestlers and I was training other women too. So it was very grueling and it was a lot of sacrifice." H/T To Wrestling Inc. For Transcription
An Unbelievably Harsh Lifestyle Made Even Tougher
The lifestyle of a professional wrestler is already very grueling, but Rosa having to run a wrestling promotion while being a champion must be hard. She added a lot of extra pressure on herself by taking on so much.
Rosa added how she has been wrestling injured for a long time and why she pushed herself so hard.
"Before I won my championship, I was hurt for the longest," Rosa said. "One time, even doc was like 'you need to be taped if you're going into the ring.' I couldn't feel my legs when I got out of the ring. But I have to get out there. I couldn't let people down. So I wrestled with my hips taped for about two months, because I was wrestling all the time. So it was like, nonstop because of that drive that we have. I wanted to be the champion. I wanted to be the best. I wanted people to say that I did it, I wanted to say that I did it for myself."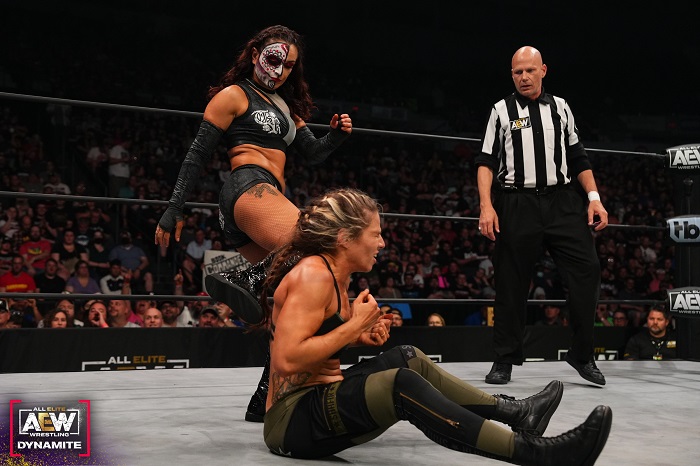 Thunder Rosa has an Extraordinary Level of Dedication
Thunder Rosa has a level of dedication which has led her to success, but also to injuries.  She talked about training for a MMA fight while also wrestling.  The balancing of wrestling and MMA led her to develop injuries because of the overtraining.
RELATED: KRIS STATLANDER GIVES AN UNFORTUNATE UPDATE ON HER BIG INJURY
The theme of pushing her body way too hard seems to be something she has dealt with a lot. Hopefully she will slow down and take some things a little easier so she doesn't continue to battle injuries for the rest of her career.
Thunder Rosa went into the busy schedule and personal responsibility to wrestling she feels and the pressure of being a champion.
"And now on the stage that I'm in, I've got to manage not eating right, not working out the way I want to work out, because I've been on the road. The last few months I've been home two times in the last few months? I'm a mother, I have to take care of my kid, I have to take care of my business. And I have to be a champion. I've got to balance things out. Honestly, having the support that we have, it feels great. When you're on the independent scene, if you're hurt, you're hurt. Here, I felt bad one time, because I had an injury in my elbow and I didn't tell doc for six weeks."
Yes She is Champ, But For How Long?
Thunder Rosa doesn't know how long her back injury will take to recover from.  She thinks it will most likely be a few months.  Tony Khan has made it a tradition of not having champions vacate their championships so Rosa is still technically champion.  However, at All Out an interim champion will be crowned.  The match will consist of Toni Storm, Britt Baker, Jamie Hayter and Hikaru Shida.  Once Rosa returns from her injury she and the interim champion will face off to unify the championships.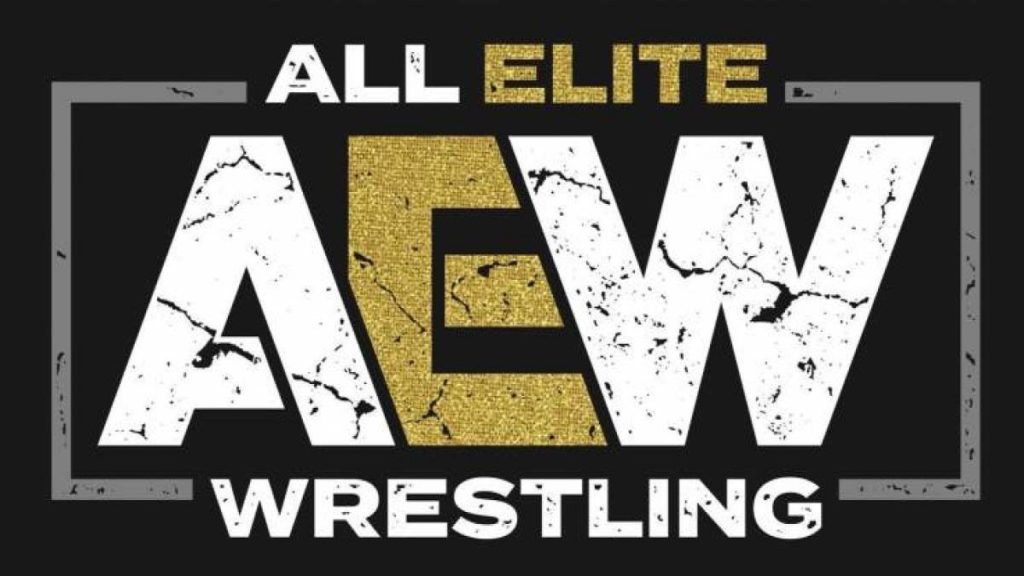 Do you think the AEW women's division will feel the same in Rosa's absence? Who are you hoping to see be crowned the interim champion? Do you think Rosa has been a good champion? Is Rosa's extreme dedication and overworking herself a problem or is it what makes her Thunder Rosa? Leave a comment as to who you want to see enter 2023 as the AEW Women's World champion.
Sources: Athletes and the Arts, Wrestling Inc., CagesideSeats
KEEP READING: BRAUN STROWMAN RUMORED TO MAKE BIG WWE RETURN