Marvel's Werewolf By Night is expected to release on Disney+ next month. Information about the series has been on the quiet side but with D23 happening in just a few days, we should be getting some news, for now, an insider has revealed that the Werewolf by Night villain has been cast for the upcoming Halloween Special.
Insider Daniel Richtman, who's known to be one of the biggest scoopers on Twitter, has said on his Patreon that Desperate Housewives actor Harriet Sansom Harris will be taking on the role of Verrusa, a character that will lead a cult from the house of Bloodstone. Verusa looks to be a new character for the Werewolf by Night special since she's never mentioned in the comics, but when it comes to Bloodstone, Marvel Comics fans would be able to recognize the name.
Elsa Bloodstone
One of the most notable characters with that particular surname is Elsa Bloodstone. Her parents are Elise, an Archaeology student, and Ulysses Bloodstone, a monster hunter. Elsa was born in Boston, Massachusetts but was raised in England. While her mother was protective, her father wanted her to be strong. At a young age, Ulysses had his daughter fight the Blight Beast when she was just a baby. He threw her into a horde of Great White Sharks and for her first kill, he made her fight a Qlippoth. When she took 10 seconds too long, Ulysses ordered Elsa to keep the blood of the creature in her head and let it infect her scalp as punishment.
RELATED: Marvel Paid A "Heavy" Price for Rights To X-Men Animated Theme in the MCU
Eventually, Ulysses dies and Elsa takes over the family estate in Boston. This is where she started a Monster Hunting career where she would use the powers of the Bloodstone choker when she needed to use them. From there, she would join Nextwave, an anti-terrorism team, to fight against The Beyond Corporation. Because of this, she registered with the US government where she returned to doing her monster-hunting jobs.
She has clashed with Deadpool and Elektra, she has become a part of the Defenders team and she has reunited with her siblings: Cullen and Lyra, a girl who came from a meteor, who claimed that she was cast to unknown parts of the cosmos by Ulysses a millennia before. When it comes to the choker, many may believe that her powers came from that but in reality, she was born with some powers. An example of her powers is her immunity to vampire bites.
Who's Part of the Halloween Special?
Even though Verusa will be a cult leader for the house of Bloodstone, it has been rumored that Elsa will make an appearance in the Werewolf by Night special. We don't know if it's true or not but if it is, it will be very interesting to finally see her character come to life in the MCU. Another well-known character that is rumored to make his first on-screen debut is Mahershala Ali's vampire hunter, Blade. He first appeared in a voice-only role in Eternals.
When it comes to the special itself, Werewolf By Night is the name that was applied to two characters who are werewolves that appear in the comics.
Werewolf By Night: Jack Russell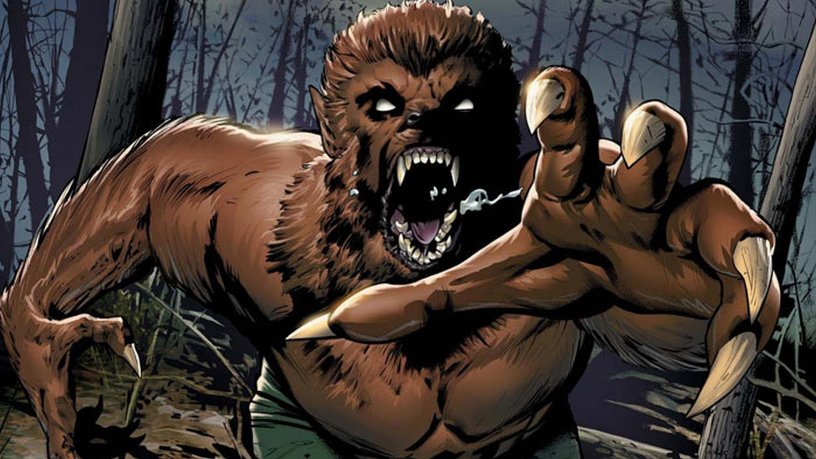 Created by Gerry Conway, Roy Thomas and Mike Ploog, the first Werewolf By Night character was Jack Russell in 1972. Russell's ancestor Grigory was the first to be bit by a werewolf. This resulted in him bringing the curse of lycanthropy upon the family in 1795. The curse didn't begin until Grigory's great-great-grandson Gregory, acquired the Darkhold which includes the secret origin of lycanthropy. He read a passage and activated the curse and he quickly became a werewolf. To avoid being captured and keep his family from danger, he sent his wife and children to America. Gregory was killed and his wife and children went to Los Angeles. Sadly, Gregory was captured and killed.
RELATED: Ironheart: Regan Aliyah Joins Huge Marvel TV Series In Mystery Role
In Los Angeles, Laura, Gregory's wife, remarried a man named Philip Russell who became a stepfather to Jack. Everything was fine until Jack turned 18. At the age of 18, he was struck by the curse and he also turned into a werewolf. In a shocking turn of events, a year after the death of Jack and Lissa's mother, Laura, they find out that their stepfather was actually Gregory's father, making him their uncle.
In the beginning, it was tough for Russell to control his powers. For the first 2 years, Russell would become a werewolf by night during the full moon and even though he didn't kill anyone, he often scarred and injured those who were in his way. Eventually, he got the help of mysterious beings called "The Three Who Are All" who partially lifted the curse. He was able to change shape voluntarily at any time which made him an occasional crime-fighter.
Werewolf By Night: Jake Gomez
Created by Taboo, Benjamin Jackendoff and Scot Eaton, this new rendition of the character first appeared in 2020. The character is named Jake Gomez and he's Native American whose tribe was cursed with lycanthropy. He actually discovered that he could transform himself into a werewolf without the influence of the full Moon when he was 13 years old. He lives with his grandmother and his cousin, Molly.
One night, Jake and his cousin found out that the Life Pharmaceutical organization captured the tribal people from Hopi Reservation in the Painted Desert. This is where they meet U.S Marshals Red Wolf and J.J. When Jake loses control as a werewolf, J.J offers to train him in controlling his werewolf powers.
While both Jack and Jake turn via the full moon, Jake's transformation often occurs more when he's emotional. He also uses a music playlist that his cousin Molly made for him to control his emotions.
Will Both Characters Be In The Halloween Special?
As of right now, we only know that Jack Russell is the one who will be making his appearance as the Werewolf By Night character. He will be played by Gael García Bernal. When it comes to Jake being a part of it, we don't really know if he will be included. It would be interesting to see if they decide to bring his character into the special. Right now, we will just have to wait and see if news about the special will be revealed at D23.
RELATED: Werewolf By Night: Michael Giacchino Confirms He Will Direct Marvel Special
There's a most likely chance that we will get some information, especially when the release date for the series is super close. We are literally a month or so away from its debut. Whatever the case may be, we are crossing our fingers for some footage of this series.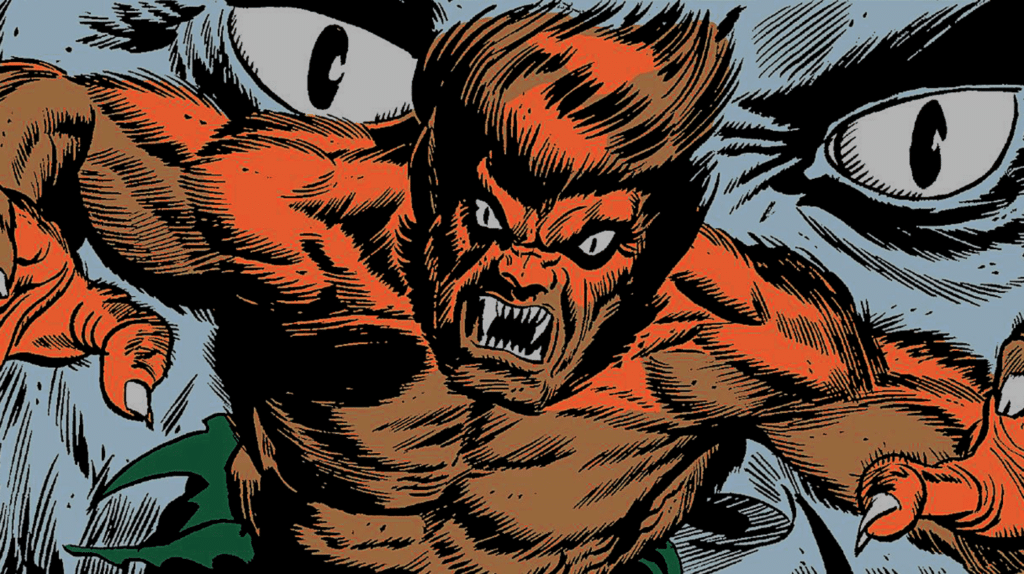 What do you guys think? Do you think we will see some footage for the upcoming Werewolf By Night Halloween special at D23? Are you excited to watch this? Tweet us your answers at @The_Illuminerdi! Don't forget to follow us on all of our socials!
Source: ComingSoon.net
KEEP READING: She-Hulk Creator Explains The Abomination's Unusual Personality In The Charming New Series