According to Deadline, the upcoming Ironheart series has just added actress Regan Aliyah to the cast. Details about her role are currently being kept under wraps.
Aliyah is an up-and-coming actress who will appear next in Netflix's XO, Kitty, a spinoff to their coming-of-age film trilogy To All The Boys I Loved Before. Previous to this series, she briefly appeared in the TV miniseries Club Mickey Mouse, as well as a number of shorts. In addition to acting, Aliyah is also a singer and rapper whose music can be found on her website here.
Aliyah joins the cast of Ironheart
Aliyah is the latest to join the 6-Episode Ironheart series for Disney+, which has already begun shooting in Atlanta and Chicago. Also cast are Anthony Ramos (Hamilton, In the Heights), Alden Ehrenreich (Solo: A Star Wars Story, Hail Cesar!), Lyric Ross (This is Us), Zoe Terakes (Nine Perfect Strangers), and Manny Montana (Good Girls). The series will be led by Dominique Thorne (If Beale Street Could Talk, Judas and the Black Messiah) who plays Riri Williams, a "a brilliant teenager who, in the comics, built her own version of the Iron Man suit in an MIT dorm."
The character is closely associated to Tony Stark in the comics, and was first created by writer Brian Michael Bendis and artist Mike Deodato in Invincible Iron Man Vol. 2 #7 in 2016.
RELATED: Jaw-Dropping Ironheart Mark 2 Design From Black Panther: Wakanda Forever Revealed
Though the series isn't set to debut until the back half of 2023, fans were given their first glimpse of Ironheart in the recent Black Panther: Wakanda Forever trailer, which shows her building a suit of armor and working in a Wakandan lab alongside Shuri. The character of Riri Williams will be introduced in this film before getting her own series, and it seems that her origins in the MCU might be a bit different from her origins in the comics by having her closely associated with the people of Wakanda rather than just Tony Stark.
Considering that Stark died at the end of Avengers: Endgame, it seems possible that Shuri and her people may take the place of Iron-Man as Riri's mentor for this adaptation of the character.
Ryan Coogler, who directed both Black Panther films, is serving as an executive producer of the series alongside Chinaka Hodge and Zinzi Coogler, which add credence to the theory that the show will tie very closely into the Wakandan corner of the MCU. In addition, the show will be executive produced by Marvel Studios' Kevin Fiege, Brad Winderbaum, Victoria Alonso, Zoie Nagelhout, and Louis D'Esposito. The series is set to be directed by Sam Bailey and Angela Barnes.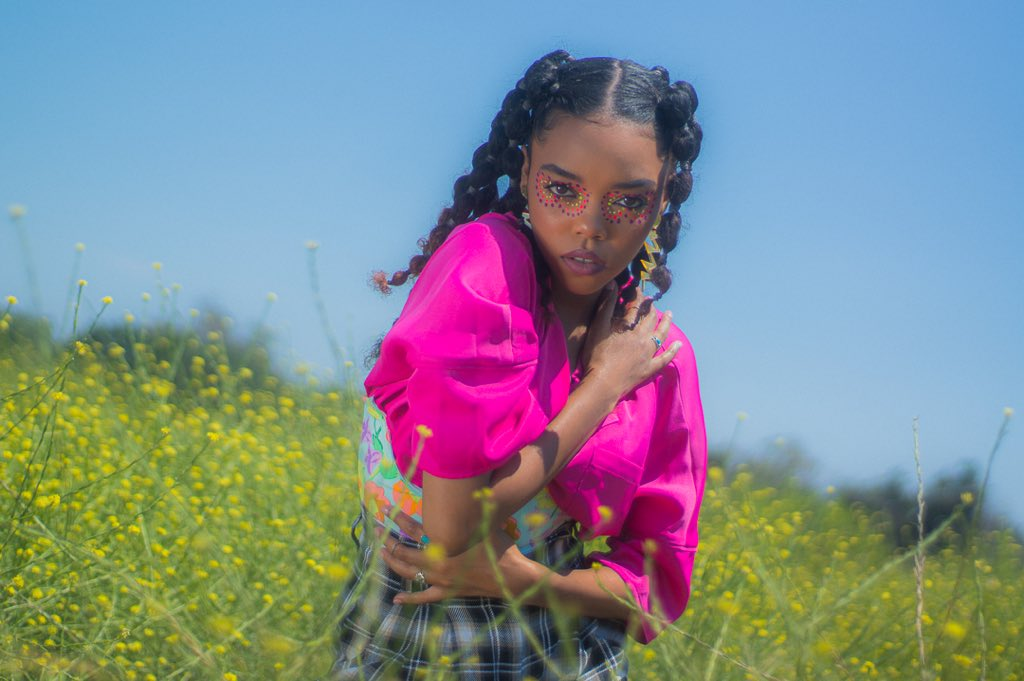 Considering that Regan Aliyah is also a rapper and singer, it would be interesting to see if Ironheart gives her the opportunity to flex those talents. We are reminded of the Netflix series Luke Cage, which was able to highlight the culture of Harlem by featuring a lot of African-American artists including Method Man, Gary Clark Jr., and more. The soundtrack added greatly to the overall impact of the series, and was a fantastic stylistic choice that made it stand out among the man superhero shows that have flooded streaming services in recent years.
RELATED: Ironheart: 1st Look At Anthony Ramos As The Hood In New Set Pictures
If Aliyah is playing one of Riri Williams friends or a fellow MIT student, it would be cool to see her bring some of her real-world singing ability to the character as well. For now, fans will have to wait until the series debuts in late 2023. However! It's quite possible that Disney will reveal Aliyah's role at the upcoming D23 Expo, which takes place over September 9th, 10th, and 11th. We are expecting a lot of new MCU news to be coming out of the event, and Illuminerdi will be here to keep you posted on everything as it comes out, so stay tuned for more details on this highly-anticipated series!
What are your thoughts on the casting of Regan Aliyah? Let us know on our social media!
Source: Deadline
KEEP READING: