Cars on the Road is an upcoming Disney+ series that sees Lightning McQueen and Mater road trip across the country to meet up with Mater's sister.
Pixar recently hosted a virtual press conference for the series, and The Illuminerdi had the opportunity to attend. The press conference, hosted by Pixar's Chris Wiggum, featured actor Larry the Cable Guy, producer Marc Sondheimer, and directors Steve Purcell, Brian Fee, and Bobby Podesta. During the event, Fee, director of Cars 3 and three episodes of Cars on the Road, revealed that having Owen Wilson return to the Cars world was really special.
Owen Wilson's Creative Process Made Recording Cars on the Road So Much Easier
Wilson's last adventure as Lightning McQueen was in 2017's Cars 3, and given the five years that have passed since then, you may think it would be challenging to jump back into the character, but not for an actor of Wilson's caliber. Though he wasn't present for the press conference to give his thoughts about returning as Lightning McQueen, director Brian Fee and costar Larry the Cable Guy had nothing but praise for Wilson's performance.
RELATED: THE LORD OF THE RINGS: THE RINGS OF POWER REVIEW – A CINEMATIC MASTERPIECE
When asked what it was like to have Wilson return after all these years, Fee revealed that it was challenging at first. It turns out that Cars on the Road was recorded entirely over Zoom due to circumstances surrounding COVID-19, and that was a bit of a hurdle for the team to cross initially.
We did it a little differently this time due to the circumstances of COVID. We did all the recordings over Zoom. So it was a little different energy not being with the actor. That's preferred 'cause we can play off of each other. There's a little energy in the room that you can take advantage of live. Well, that wasn't an option. We had to do it through Zoom.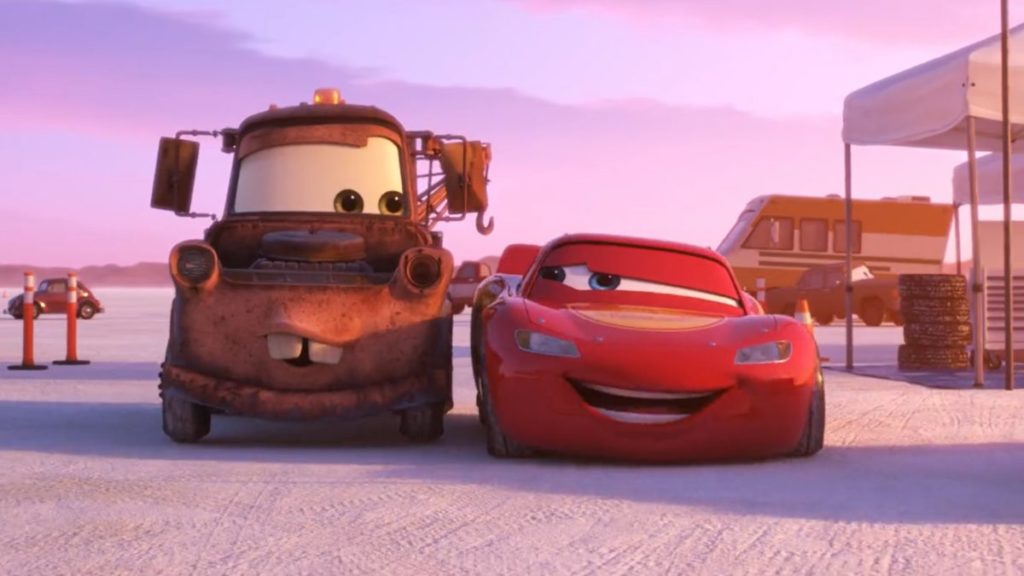 Wilson's professionalism and creativity played a considerable role in easing the transition to the new way of recording. Fee said that the actor puts on a masterful performance and fully embodies Lightning McQueen during their sessions.
RELATED: ANDOR CREATOR REVEALS WHAT INSPIRED THE NEW STAR WARS SERIES
But it turned out great, and, you know, Owen, he's just got this charm and his charisma. And it kind of doesn't matter what you write. As soon as he says it, Lightning McQueen says that. You know, like, it's just he has this way of convincing you, you can get away with McQueen saying almost anything. Yeah, and you know, Owen's process, he's also, you know, bit of a writer too, so he'll throw in his own ideas or his own like, hey, should I, you know, we could word it in a different way.
Wilson's Cars on the Road costar Larry the Cable Guy echoed Fee's sentiments. Cars on the Road marks the fourth time the actors have played alongside one another, and Larry revealed that working with Wilson is practically second nature at this point.
But I think the cool thing about Owen and I now, we've done so many of these, we literally become the characters.

I mean, I kind of know where Owen's thinking and where Owen's going by his inflections and he knows my inflections. So when he throws something out, I think he has that in mind in his head how Mater's gonna respond to that and he's absolutely right. When I'm doing my voices and Owen's script is in front of mine, when his line is in front of mine, I already know how Owen said it without even hearing it because I've worked with him so many times.

So I think we've really become to gel really good and it's so much fun doing it with Owen 'cause we both know each other so well by now with these characters.
RELATED: DIEGO LUNA TEASES EXPLORING CASSIAN'S PAST IN ANDOR AND WHAT MAKES THIS EXCITING NEW SERIES STAND OUT AMONG OTHER STAR WARS SERIES
It's clear that, even though Cars on the Road is a smaller Disney+ series, Wilson still gives it his all with his performance. His care and compassion towards the franchise are evident in his work and how those around him speak of him and hold him in high regard.
While Director Bobby Podesta confirmed that there are currently no plans for another Cars series, we hope to see Wilson back as Lightning McQueen soon.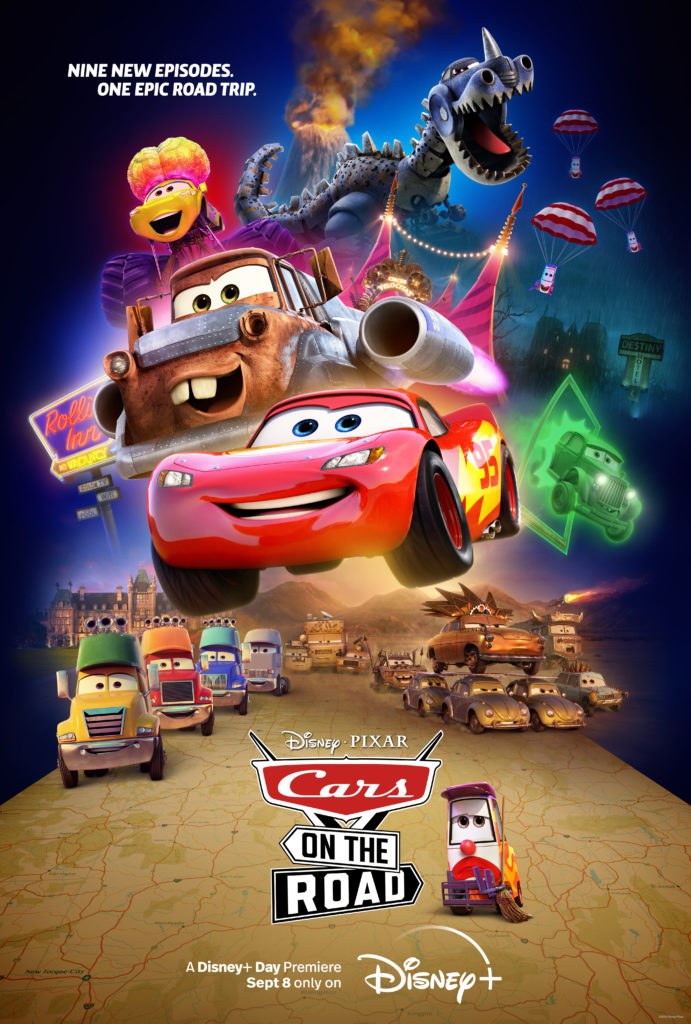 Cars on the Road will be available to stream in its entirety on Diseny+ September 8. Are you a Cars fan? Are you excited to see what shenanigans McQueen and Mater get up to in Cars on the Road? How do you feel about Owen Wilson being so passionate about this franchise? Let us know in the comments below or on Twitter, and check back with The Illuminerdi for more Disney Pixar content.
KEEP READING: MARVEL PAID A "HEAVY" PRICE FOR RIGHTS TO X-MEN ANIMATED THEME IN THE MCU