During the events of 2021's The Falcon and The Winter Soldier, we finally saw Sam Wilson take on the mantle of Captain America! To celebrate The Fourth of July, we are breaking down what could be next for The Star-Spangled Man!
Watch The Illuminerdi break it all down here:
What's Next For Captain America: Sam Wilson?
VIDEO: Asher Freidberg
---
The New Cap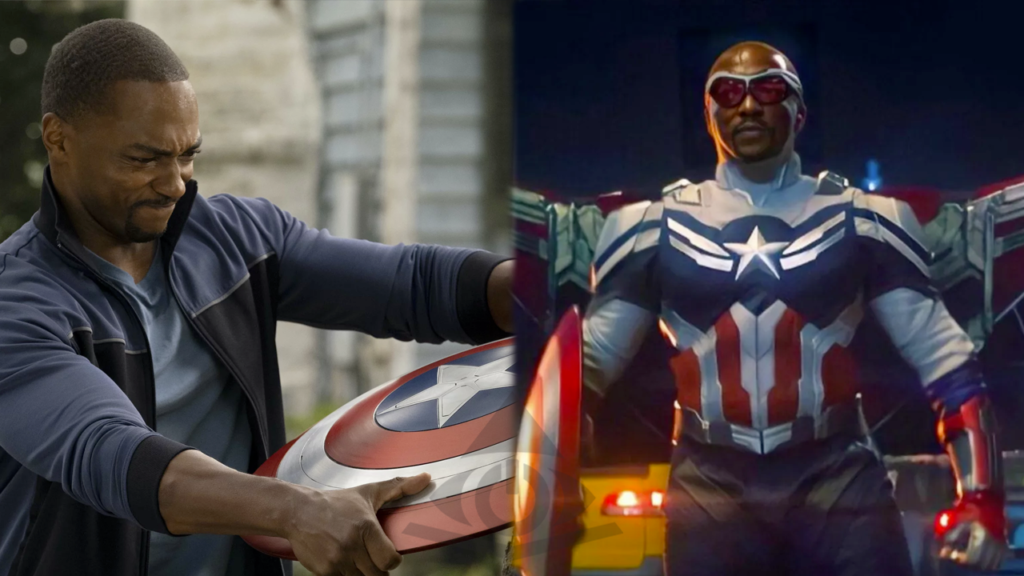 RELATED: MADAME WEB: MARVEL STUDIOS' KEVIN FEIGE TO PRODUCE SONY'S UNEXPECTED SPIDER-MAN SPIN-OFF
The last we saw Sam Wilson, he had finally taken up the mantle given to him by Steve Rogers in the final moments of 2019's Avengers: Endgame. With Wilson now acting as Captain America in the Marvel Cinematic Universe, there's no telling where he could appear next, although we do have some ideas.
Secret Invasion?
RELATED: GET AN EXCITING FIRST LOOK AT NAMOR & ATTUMA IN BLACK PANTHER 2!
A Disney+ series currently in production is the upcoming Secret Invasion series, a MCU event that looks to turn the universe upside-down not knowing who is and is not a Skrull. We could see Captain America lend a hand to Nick Fury knowing the world is being invaded. We might even see a Skrull impersonate Sam Wilson to get information from Nick Fury, and a potential fight between them.
Armor Wars?
RELATED: HAS THE MCU SPIDER-MAN TRILOGY BEEN SECRETLY SETTING THE STAGE FOR THE NEW ARMOR WAR SERIES?
Another series in production is Armor Wars. This series stars Don Cheadle's James Rhodes as he tries to protect Tony Stark's legacy as the world gains access to his technology. We might see Sam Wilson make an appearance in the series after his interaction with Rhodes in the first episode of The Falcon and The Winter Soldier. With Wilson's advanced suit of armor made by Wakanda, he easily could lend a hand to War Machine, as they both possess incredibly powerful pieces of technology.
Captain America 4
RELATED: WILD RUMOR: CAPTAIN AMERICA 4 TO FEATURE MOON KNIGHT APPEARANCE!
Currently in pre-production is the fourth Captain America film starring Anthony Mackie's Sam Wilson. While little is known about this project at the moment, we are certainly excited to see his first solo-outing. We could see his character leading his own team of Avengers, or perhaps he will face off against members of The Thunderbolts, a team set to rival The Avengers.
The Thunderbolts?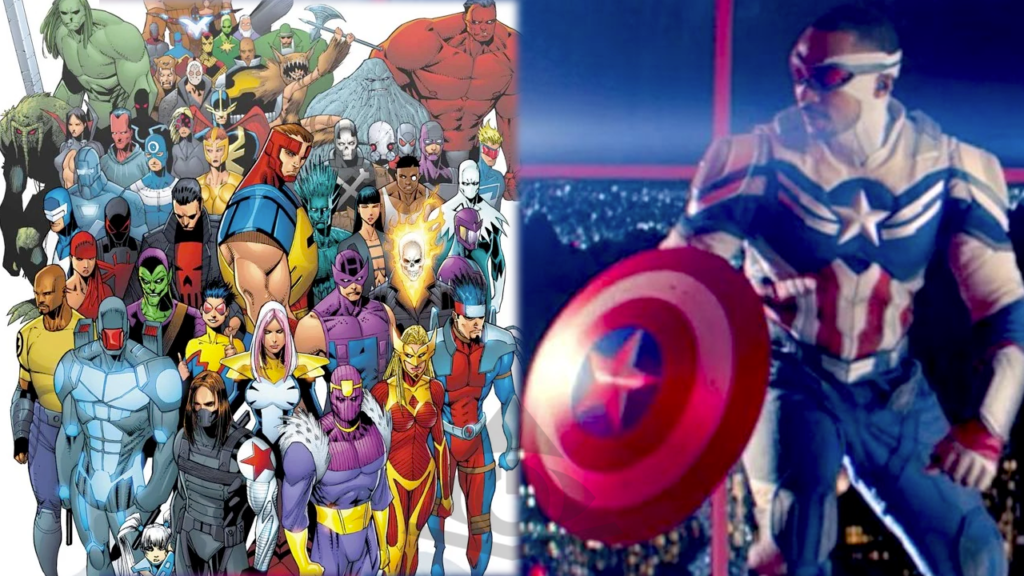 RELATED: WHO IS THE HOOD? – IMPORTANT FUTURE MCU CHARACTERS YOU NEED TO KNOW!
Speaking of The Thunderbolts, currently in pre-production is a Thunderbolts film. This team looks to include several antagonists of Captain America, including Baron Zemo, U.S. Agent and Taskmaster. Since this film looks to focus on the members of The Thunderbolts, we could potentially see heroes of the MCU act as antagonists. Theoretically, we could follow the perspective of The Thunderbolts while they are targeted by various Marvel heroes. As Captain America, Sam Wilson would certainly try to stop a team of supervillains if he knew they were active.
Avengers 5?
RELATED: WILL ANSON MOUNT RETURN AS BLACK BOLT AFTER DOCTOR STRANGE 2?
Finally, we expect to see Captain America lead a team of Avengers in the upcoming fifth Avengers film. While the Avengers are currently inactive, as well as the fact we don't expect to see another installment in the series for a few more years, he will certainly be a leader of the team. Captain America has always been a leader, and with Wilson now holding the mantle, he has a responsibility to the alliance of heroes and Steve Rogers.
What do you think is next for Sam Wilson's Captain America? Do you think he will appear in any upcoming Disney+ series? Will he lead the Avengers? Let us know in the comments and on our Twitter!
CONTINUE READING: IS WALLY WEST ALIVE IN YOUNG JUSTICE SEASON 4?