Yesterday, Ryan Reynolds broke the internet when he announced that Deadpool 3 is officially coming to the MCU on September 6th, 2024, and more importantly, Hugh Jackman will return as Logan, aka Wolverine, despite retiring from the role with his last movie, Logan. We now have another update…
In the last video, Ryan Reynolds appears in front of a camera while Hugh Jackman appears in the background for a second to only tease his appearance. In the newest video, both Ryan Reynolds and Hugh Jackman appear in front of the camera, side by side, to update MCU fans.
RYAN REYNOLDS AND HUGH JACKMAN EXPLAIN WOLVERINES RETURN
Both stars show concern about how Wolverine will return, given the fact that the character died in the last movie. They begin to give a detailed account of how Wolverine will return and enter the Marvel Cinematic Universe, only for the song "Wake Me Up Before You Go-Go" by Wham! hilariously play, making everything they say inaudible to the viewer.
RELATED: DEADPOOL 3 CONFIRMED WITH THE LEGENDARY HUGH JACKMAN RETURNING AS WOLVERINE!
As the song plays over everything they say, we can only see elaborate actions from the two stars as if they are re-enacting every explanation of Wolverine's story, without the important audio for us to understand the context. When their explanation is done the Wham! song ends as well.
The inaudible audio is a good way to tease the fans, while also showcasing the brotherly chemistry between Ryan Reynolds and Hugh Jackman, which will surely be used to great effect in Deadpool 3. The two stars' chemistry seems to be a huge selling point for this pairing to work.
RELATED: WEREWOLF BY NIGHT DIRECTOR EXPLAINS HOW MARVEL'S SPECIAL AVOIDED A MATURE RATING
Ever since the merger between Fox and Disney, the question has been whether the next Deadpool movie is still going to be R-rated under the purview of Disney, a company who's brand identity hinges on being family friendly. With Hugh Jackman and Wolverine joining the cast that question becomes more prevalent than ever. So it is good to know that Kevin Feige recently confirmed that Deadpool 3 will be R-Rated, giving the franchise a special exemption of some sort.
Deadpool 3 Theory Time
Now is the time to theorize how the plot of Deadpool 3 will play out. Exploring the multiverse is what is in right now in the Marvel Cinematic Universe, and both Deadpool and Logan did not originally belong to the MCU. Since Deadpool is a 4th wall breaking character, will the plot of Deadpool 3 involve the duo hopping through the MCU trying to familiarize themselves with the many faces and superheroes of the world? Will they go one step further and travel through multiple universes too?
RELATED: MARVEL CINEMATIC UNIVERSE'S COSMIC WEAPONS ARE PRIMED TO CONNECT THE MULTIVERSE SAGA: EXCLUSIVE
Both characters are also practically invincible due to their healing factors. With the R-rating already in place, this is an opportunity to see both characters be sliced and diced all over the movie, only to get back up with a hilarious quip from Deadpool and an annoyed grunt from Logan. The possibilities of this immortal pairing is endless.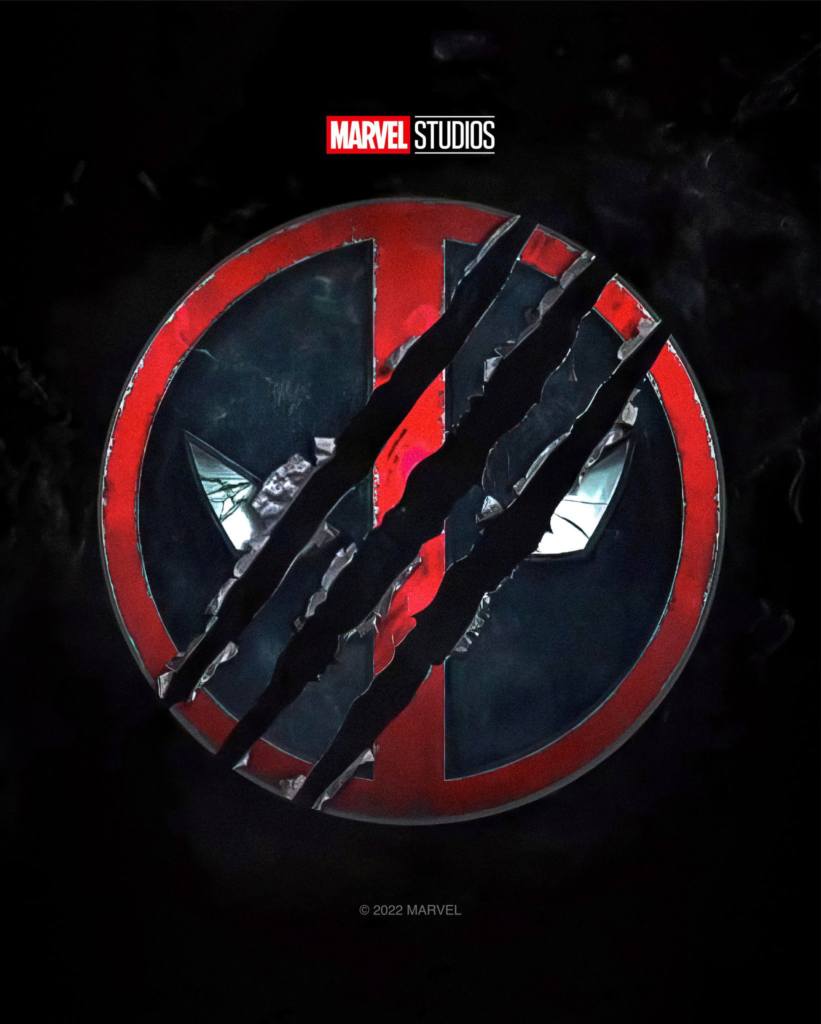 Deadpool 3 releases in theaters on September 6th, 2024. Are you excited to see Hugh Jackman back as Wolverine? Did this Deadpool 3 news surprise you? How do you think the movie will explain Wolverine's return after his tragic death in Logan? Let us know your all of your thoughts and how you reacted when you saw this on Twitter!
KEEP READING: KEANU REEVES IS BACK FOR A CONSTANTINE SEQUEL
Source: Ryan Reynolds