Kamen Rider Geats is the latest in the Kamen Rider superhero franchise, which has recently premiered the first episode. The Tokusatsu superhero series is the 33rd show released in the franchise and the 4th show in the Reiwa period. Although it has only been officially released in Japan, fans around the world have been striving desperately to find a way to watch the show. Despite the popularity, demand has yet to be met and forces fans into scouring for any method to watch the highly anticipated TV series. 
RELATED: Power Rangers Cosmic Fury: What Fans Should Expect From The Exciting New Season
Kamen Rider Geats is the 33rd entry of Toei Company's Kamen Rider metaseries, with the new theme influenced by video games of the battle royale genre. Previously, fans were reliant on fan sub releases for various Tokusatsu shows until awareness led to a cease and desist. Although Toei has made efforts to gift fans ways to officially watch past shows, such as episodes uploaded on YouTube and Blu-Ray releases, there has yet to be a method that allows the most recent installments to be available to fans outside of Japan. Most recent releases of Kamen Rider in the west include the following: 
Kamen Rider Zero-One: The Complete Series Blu-ray – Released by Shout! Factory
FUUTO PI – Kamen Rider W anime adaption and continuation available on Crunchyroll
First two episodes were released for various Kamen Rider series (Including Revice, W, Saber, and more) – Via Toei Tokusatsu World Official YouTube Channel 
World-Wide Audience Fighting to Watch Kamen Rider Geats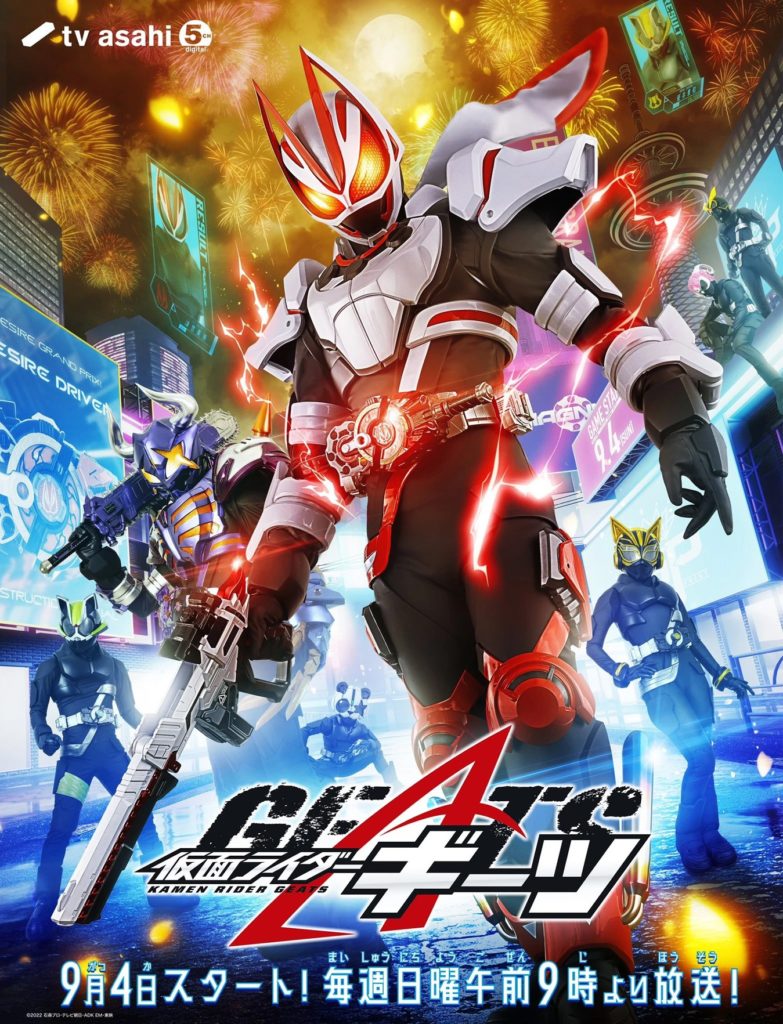 Even with the built-up anticipation and popularity of Kamen Rider Geats, many fans are left without a method to watch the new show for the latest Kamen Rider series. Even with the challenge, some fans have been able to watch the premiere episode but are unable to share any form of release due to the method being unofficial. This desperation to watch the show has proven that the Kamen Rider series popularity has increased, and many fans are wondering if they will one day be recognized by Toei for all present releases. 
"The "Desire Grand Prix" is a game to protect the peace of the city from the threat of the mysterious enemy "Jyamato", whose origin and purpose are unknown. Each participant transforms into a Kamen Rider and competes to win the game by defeating enemies and saving people."

Synopsis of Kamen Rider Geats
RELATED: Donbrothers Super Mode Revealed for Don Momotaro
The end of fan subs has proven that there was significant demand but now a hole has been left and cuts off fans from the shows they love most. Toei has yet to speak on this demand for Kamen Rider Geats, but the focus has been on releasing the show in Japan rather than the western audience. With streaming services such as Crunchyroll, Funimation, and Netflix, proof has been shown in recent years that content that requires English Subs can be extremely captivating, with examples such as anime FUUTO PI and Netflix's Squid Game.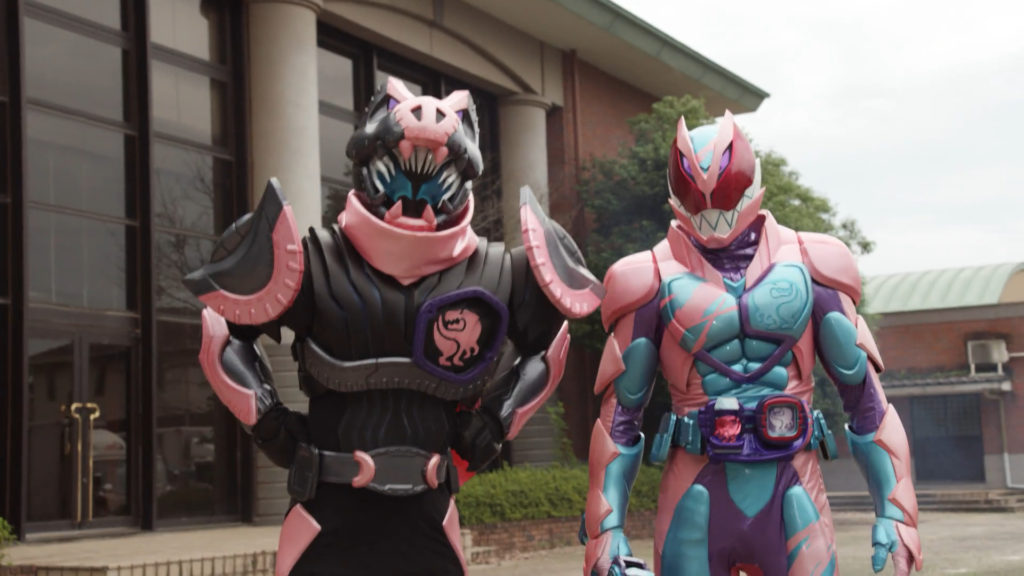 Toei should look at this as an opportunity to make the franchise a global release as fans still seek any way to watch this new Kamen Rider series. Fans are currently seeking ways to watch Kamen Rider Geats, which promises to be an amazing show. YouTube is currently swimming in videos relating to reviews of the first episode, providing further proof that fans will always go beyond to find a method to watch what they desire.  
RELATED: Kamen Rider Revice Releases 1st Episode Officially on Toei's YouTube Channel So Fans Can Rejoice
Kamen Rider Geats has premiered its first episode, with weekly installments to follow every Sunday. Toei has yet to release the show outside of Japan for Kamen Rider fans to enjoy. However, various Tokusatsu shows are available via Toei Tokusatsu World Official YouTube Channel, including the first two episodes of Kamen Rider Revice, the 32nd Rider series.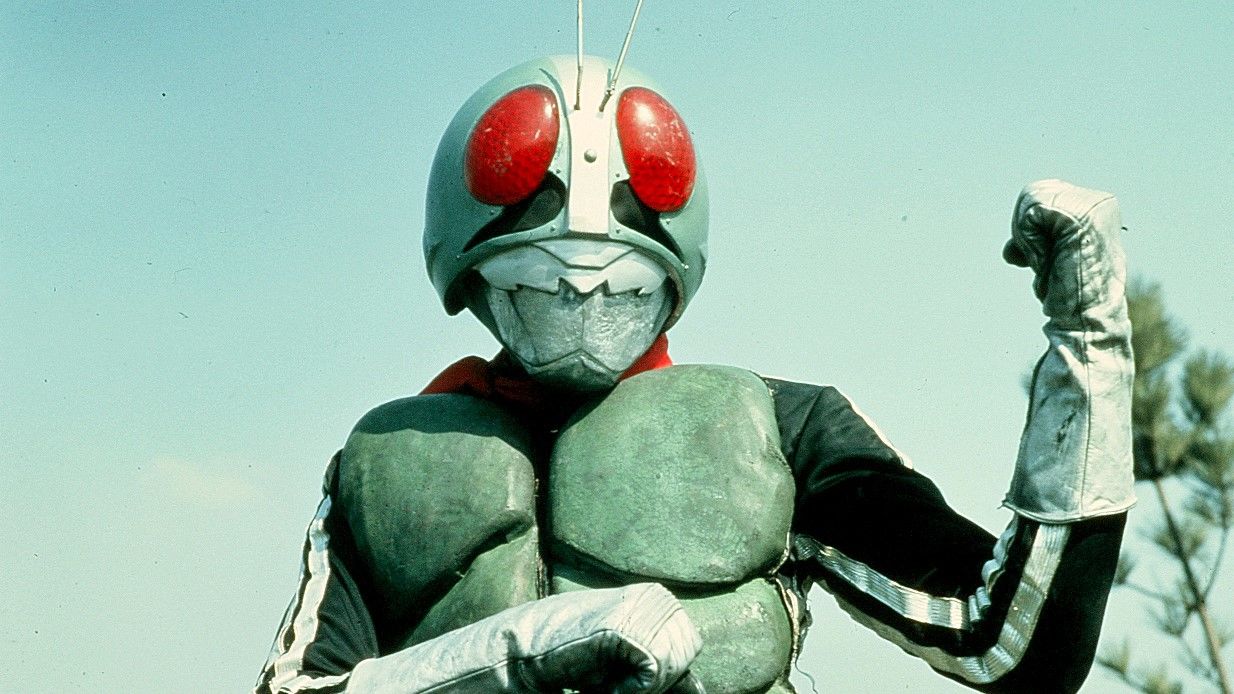 What do you think of Kamen Rider Geats? Do you want Toei to officially release the show outside Japan? Which Kamen Rider shows have you watched on the official YouTube channel? Let us know on social media, or in the comments below, and keep following The Illuminerdi for more Kamen Rider. 
KEEP READING: New Power Rangers, Funko, and Stylish Back to School 2022 Stuff