An Ant-Man and The Wasp: Quantumania t-shirt featuring promo art of the "Mental Organism Designed Only For Killing", aka MODOK, has found its way online, giving us a shadow of an idea of what to expect from the villain's MCU debut.
RELATED: MARVEL'S MIDNIGHT SUNS: WATCH WOLVERINE, SPIDER-MAN, GHOST RIDER AND MORE BATTLE THE SUPERNATURAL IN NEW D23 TRAILER
MODOK is one of the most bizarre character designs in all of comics. In the comics and animated adaptations, he looks like a cartoonishly large biological head, attached to robotic limbs that are disproportionately small for his head. Now we finally get a glimpse of the Marvel Cinematic Universe version of MODOK, that shares the disproportionate limbs and floating presence, but exchanged the giant biological head with a robotic one.
THE FIRST LOOK AT MODOK
Is This Really The MCU's MODOK?
We're still not sure how MODOK will factor into the sequel, but the rumor points to none other than Darren Cross (Corey Stoll) transforming into the creature after being banished to the Quantum Realm towards the end of the first Ant-Man movie. This rumor is further supported because Corey Stoll is confirmed to reprise the role of the former Yellowjacket. It does go a long way to explain why he has been absent for quite some time now.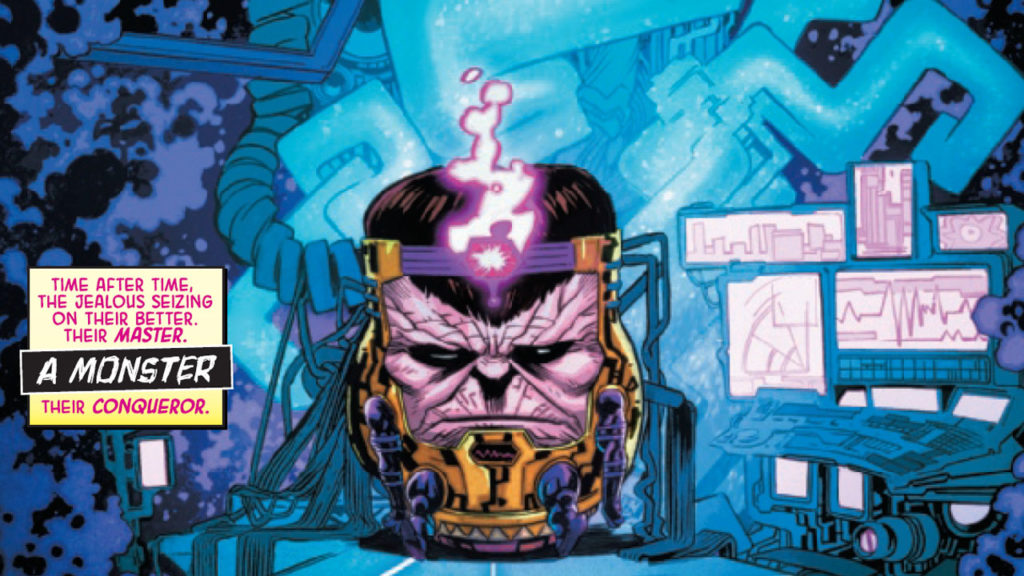 Those who were hoping for a more accurate depiction from the comics and animated adaptations might get disappointed by this MODOK t-shirt reveal. The Marvel Cinematic Universe is not exactly distancing from the silly aspects with their gun-wielding raccoons and talking trees.
RELATED: WATCH CAPTAIN AMERICA AND BLACK PANTHER TEAM UP IN EXCITING NEW WW2 MARVEL VIDEO GAME TRAILER
Then again we still need to know more. Since there are no confirmations that the robotic face is simply a mask than can open up to reveal the more iconic biological look.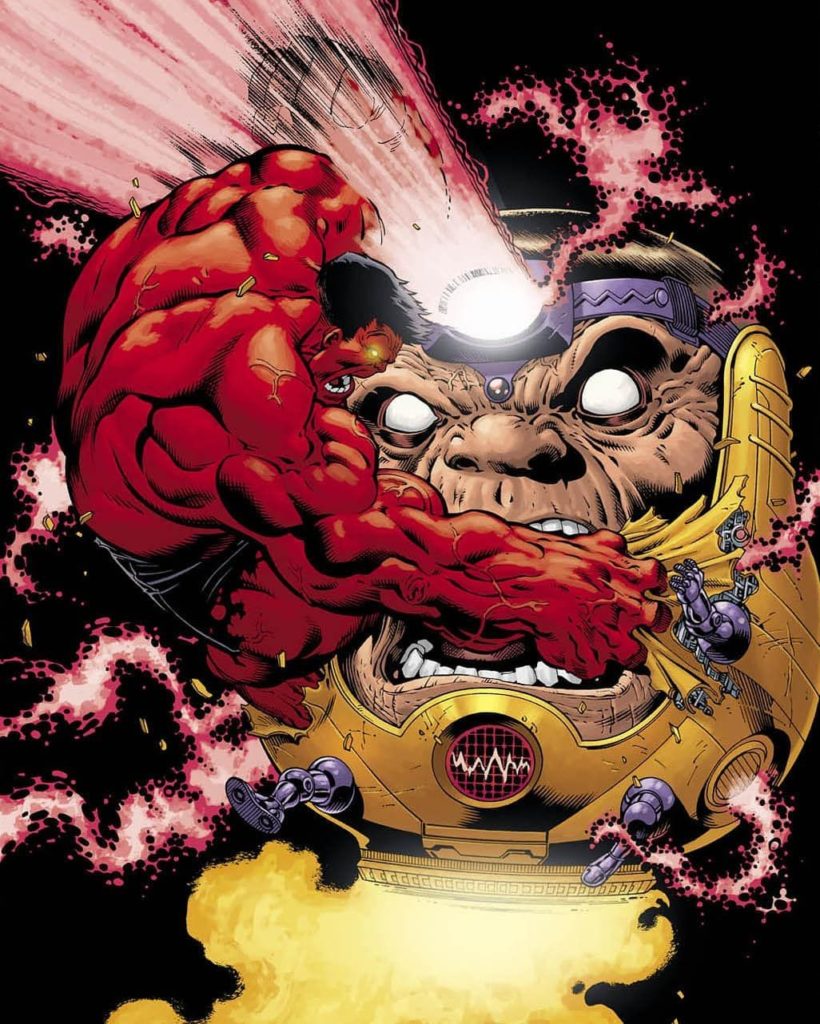 Peyton Reed is back behind the camera for Scott Lang (Paul Rudd) and Hope van Dyne's (Evangeline Lilly) next size-changing adventure, which will feature the return of Jonathan Majors as the villainous Kang the Conqueror after his scene-stealing debut in the first season of Loki on Disney+. While also being the debut of Kathryn Newton as Cassie Lang.
RELATED: SECRET INVASION: EPIC TRAILER REVEALED AT D23 EXPO
Michael Douglas and Michelle Pfeiffer are set to return as Hank Pym and Janet van Dyne. The "Wombats" Luis (Michael Peña) and Kurt (David Dastmalchian) will also be back as Scott Lang's (Paul Rudd) trustworthy friends, however T.I. (Dave) is rumored to have been dropped out of the project due to multiple unsavory allegations of misconduct against him and his wife.
Ant-Man and the Wasp: Quantumania Official Synopsis
Super Hero partners Scott Lang (Paul Rudd) and Hope Van Dyne (Evangeline Lilly) return to continue their adventures as Ant-Man and The Wasp. Together, with Hope's parents Hank Pym (Michael Douglas) and Janet Van Dyne (Michelle Pfeiffer), the family finds themselves exploring the Quantum Realm, interacting with strange new creatures and embarking on an adventure that will push them beyond the limits of what they thought was possible. 
Ant-Man and the Wasp: Quantumania is set to hit theaters on February 17, 2023. What do you think of MODOK's new design? Would you rather prefer a more comic-accurate depiction? How do you think MODOK will fit into the third solo adventure for Scott Lang? What other surprises do you think Kevin Feige has planned for Quantumania and how will it change the landscape of phase 5? Let us know all of your best MODOK theories and comments below and on our Twitter.
KEEP READING: AVENGERS CAMPUS: DISNEY ANNOUNCES KING THANOS MULTIVERSAL RIDE IN DEVELOPMENT AT D23
Source: Twitter