Avengers Campus will feature a multiversal battle against King Thanos in the future, as revealed by Disney at their D23 convention.
Chairman of Disney Parks Experiences and Products Josh D'Amaro led a presentation at D23 on Sunday, Sep 11, 2022. D'Amaro was joined by Mark Ruffalo, Kevin Feige and Jon Favreau. Marvel Chief Creative Officer Kevin Feige announced "We're bringing the Multiverse to Avengers Campus". 
Josh D'Amaro elaborated on Feige's exciting reveal, saying "You're going to be able to battle alongside all the Avengers from every universe…This is a Thanos that won, and the Avengers are not too happy about that". 
According to the report, you will fight other multiversal villains in addition to King Thanos. The only release date given was the vague "coming soon". 
AVENGERS CAMPUS: JOIN A MULTIVERSE OF AVENGERS IN THE FIGHT AGAINST THANOS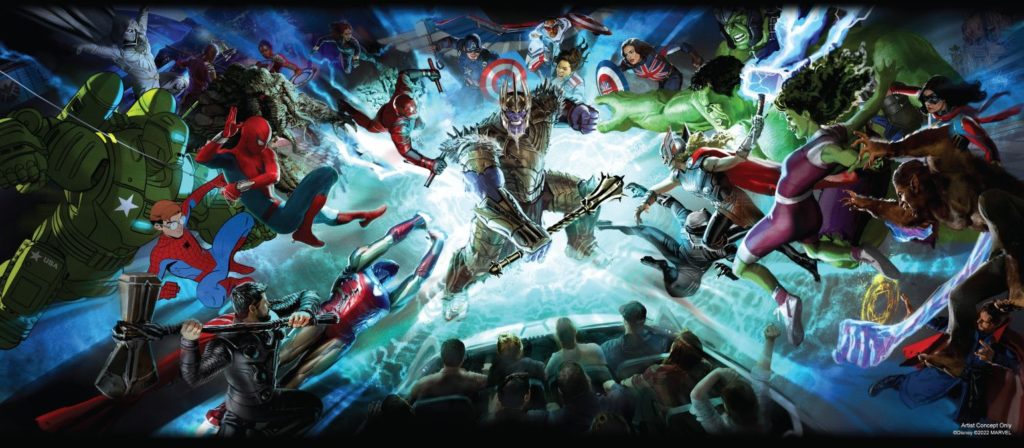 Avengers fans weren't the only fandom covered at this special Disney Parks presentation. Fans of the Jolly Green Giant will want to make their way to California Adventure soon, because "Hulk is appearing at Avengers Campus next week," according to D'Amaro. At D23, a Hulk actor came onstage wearing an Endgame-style Quantum Suit. It is currently unclear if the Hulk appearing at Avengers Campus next week will wear that suit or a different costume. 
RELATED: THE LEADER TO BE MAJOR VILLAIN IN CAPTAIN AMERICA: NEW WORLD ORDER VIA D23!
Disney CEO Bob Chapek had previously teased this announcement at D23 on Friday.
"The Marvel team continues to expand its Cinematic Universe, and Avengers Campus is going to grow right along with it…So today, I'm excited to announce that the Avengers Campus at Disney's California Adventure is going deeper into the Multiverse," said Chapek. This new concept art for the upgraded park was revealed at the same time. 
AVENGERS CAMPUS: OFFICIAL CONCEPT ART FOR UPGRADED PARK DESIGN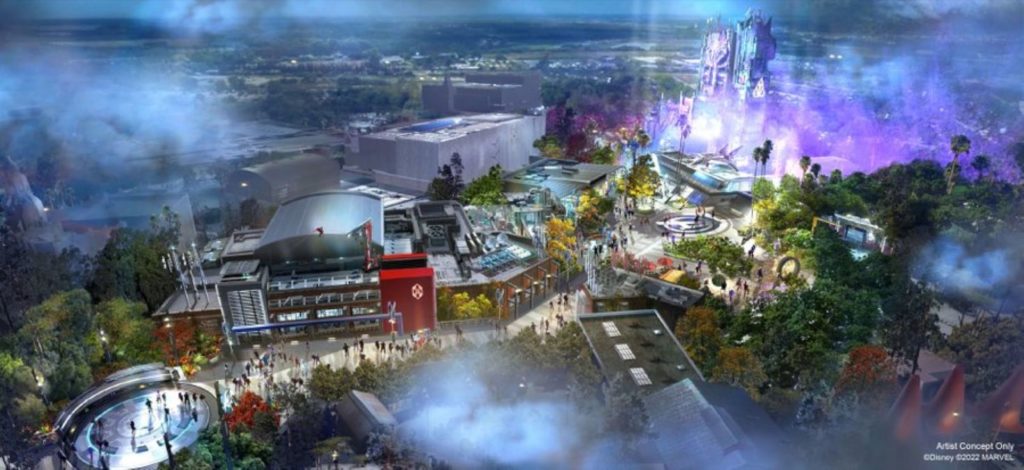 These announcements are some of the most exciting in the history of Disney amusement parks and Marvel entertainment, and there is a lot to unpack. Did this version of Thanos defeat the Avengers completely in Infinity War, or is this an alternate version of the time-displaced Thanos who fought in Avengers: Endgame? Another possibility is that this "King Thanos" has more in common with the comic book character of the same name. 
RELATED: DIRECTOR CHLOÉ ZHAO REVEALS EXACTLY WHY THE ETERNALS DIDN'T HELP IN THE THANOS CONFLICT
Thanos #13-18 is set in an alternate future timeline where Thanos won. In this universe, he fought for the affection of Death (a personified entity in the source material) by murdering almost every being in existence. In his journey, he worked with the Cosmic Ghost Rider (The Frank Castle of the "Thanos Wins" timeline) and utilized the power of the Time Stone to bring the present-day Thanos into his twisted world. They battled an incredibly powerful entity known as "The Fallen One" (Silver Surfer wielding Mjolnir) before King Thanos revealed his true plan. King Thanos called his younger self into his future because he needed to finally die, and the King would only accept death by his own hand. 
Donny Cates run with Thanos is an absolutely wonderful epic that I highly recommend, and I am thrilled to see it inspiring a new ride at Disneyland Avengers Campus! Realistically, this theme park attraction will deviate from the original Thanos Wins arc greatly, focusing more on its connections to the MCU than its connection to the world of comic books. That is to be expected, and the simple fact that this new ride appeals to MCU fans and hardcore comic book fans alike speaks to its potential for greatness.
AVENGERS CAMPUS: DIVING INTO THE NEW MULTIVERSAL ROSTER
Thor. Spider-Man. Animated Spider-Man, from What If…? Or Spider-Man: Freshman Year. Iron Man. The Hydra Stomper.Man-Thing. Moon Knight. The Dora Milaje. Black Widow. Daredevil. America Chavez. Captain America (Steve Rogers). Captain America (Sam Wilson). Captain Carter. Hulk. Gladiator Hulk. She-Hulk. The Mighty Thor (Dr. Jane Foster). Ms. Marvel. Werewolf By Night. Black Panther. Doctor Strange.
When you get on this new Avengers Campus ride, you will embark on a journey alongside these heroes to defeat King Thanos and other villains from the multiverse. WIth a roster this massive, there are dozens and dozens of supervillains who could potentially appear on this thrill-ride. Realizing that it is a longshot, I'm secretly hoping to see the Cosmic Ghost Rider at this attraction. This Rider has an incredible storyline, comic books of his own to pull from, and God knows Frank Castle doesn't get enough love in the MCU these days.
Many of the heroes on this multiversal Avengers Campus lineup are expected choices. Spider-Man, Doctor Strange, and any of the original six avengers are obvious choices. Black Panther, Captain America (Sam Wilson), are obvious first picks, as are Ms. Marvel, She-Hulk, and Moon Knight, given the recency of their addition to the MCU. 
The Hydra Stomper and Captain Carter are a bit more surprising, and it's nice to see Peggy getting more love from the house of mouse. It's unlikely that these will be the exact same versions as seen on What If…?, though that isn't entirely out of the realm of possibility. The presence of the Dora Milaje implies a greater role for Wakanda on this ride, exciting news for Black Panther fans. America Chavez is certain to have a big role in The Multiverse Saga, and the character has already been spotted doing meet and greets at Avengers Campus.
RELATED: AVENGERS: ENDGAME STAR DAVE BAUTISTA DISAPPOINTED DRAX WASN'T THE ONE TO KILL THANOS
The two most shocking heroes in this new Avengers Campus team are, in my opinion, Daredevil and Man-Thing. Daredevil is getting a big focus in Phases 4, 5 and beyond, but it's not his inclusion that shocks me. What shocked me is how this suit looks like it is the exact same suit from the Marvel Netflix shows, or at least a very close approximation.
The suit is red, and that may ultimately mean nothing for the MCU or Daredevil: Born Again. But if we want to put our tinfoil hats on, it could suggest that Matthew Murdock will eventually abandon the yellow threads of She-Hulk in order to don the costume fans of the original Daredevil TV series know and love. It's important to remember that while these Disneyland heroes will not impact the Marvel Cinematic Universe timeline, these attractions do affect and reveal details about the future.
AVENGERS CAMPUS: DAREDEVIL & MAN-THING JOIN THE FIGHT AGAINST KING THANOS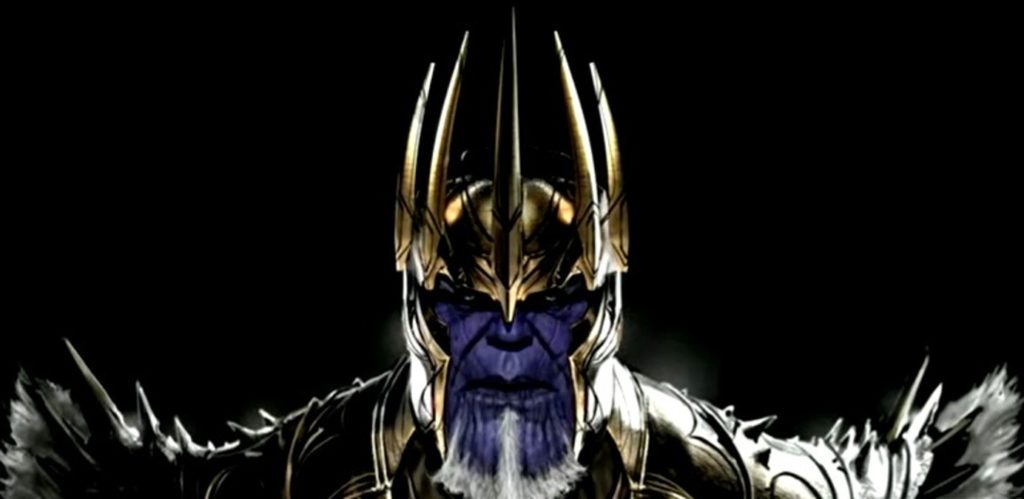 Take Theodore Sallis, AKA the Man-Thing for example. His comic book wife appeared in Iron Man 3, with a burn mark that fans believed could have come from the fiery touch of The Man-Thing. Agents Of Shield name-dropped the creature, and Thor: Ragnarok displayed the face of Man-Thing on a massive statue on a Sakaar. More recently, a snapshot of the beast appeared in the trailer for Werewolf By Night, a Disney+ Halloween special. Mere days after that, Man-Thing is seen in the concept art for this upcoming Avengers Campus attraction.
There have been rumors about Marvel developing a Man-Thing Halloween special in a similar vein to Werewolf By Night, but those rumors seemed potentially unfounded or confused in the past. The truth is that we still have no clear idea what the future holds for Man-Thing, outside of a role in a theme park ride and Werewolf By Night. But the proximity of these announcements, combined with the rumors (again, taken with several grains of salt) paints a picture of a brighter future for Theodore Sallis. 
RELATED: WEREWOLF BY NIGHT OFFICIALLY ANNOUNCED WITH EXCITING NEW TRAILER
Avengers Campus currently features a number of attractions, including Spider-Man and Guardians Of The Galaxy-themed attractions. There are Marvel branded restaurants, meet and greets with dozens of heroes and villains, and collectibles you won't find anywhere else. In the future, with the addition of the King Thanos multiversal attraction, Avengers Campus will expand in a big way.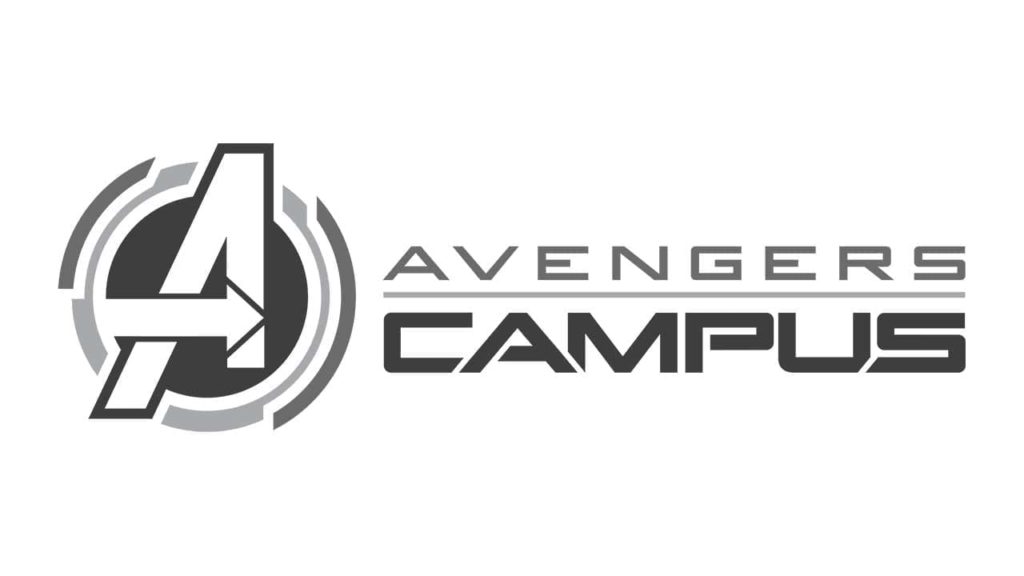 Are you excited to ride the King Thanos ride at Disneyland's Avengers Campus someday? Let us know your thoughts in the comments below or on our social media! 
KEEP RELATED: NEW MADAME WEB SPOILER-FILLED REPORT REVEALS SPIDER-WOMAN, BEN PARKER, & PETER PARKER'S MOTHER & MORE
Source: Deadline