17 years ago, Keanu Reeve portrayed the supernatural detective, John Constantine, on the big screen in the 2005 supernatural thriller Constantine. It was long since thought that a follow-up sequel would never come to pass, given that the character already moved on to other versions in live-action since then. So it may be shocking to many that a sequel is finally happening.
Warner Bros. Discovery will develop another installment, and the studio is re-teaming with star Keanu Reeves, who will play the titular iconic role, and is reunited with the original director Lawrence (I Am Legend, Hunger Games) back on board.
Akiva Goldsman will be writing the screenplay and will also produce with JJ. Abrams and Hannah Minghella. Lorenzo DiBonaventura and Erwin Stoff will executive produce.
WHAT HAPPENED TO J.J. ABRAM'S CONSTANTINE TV SHOW?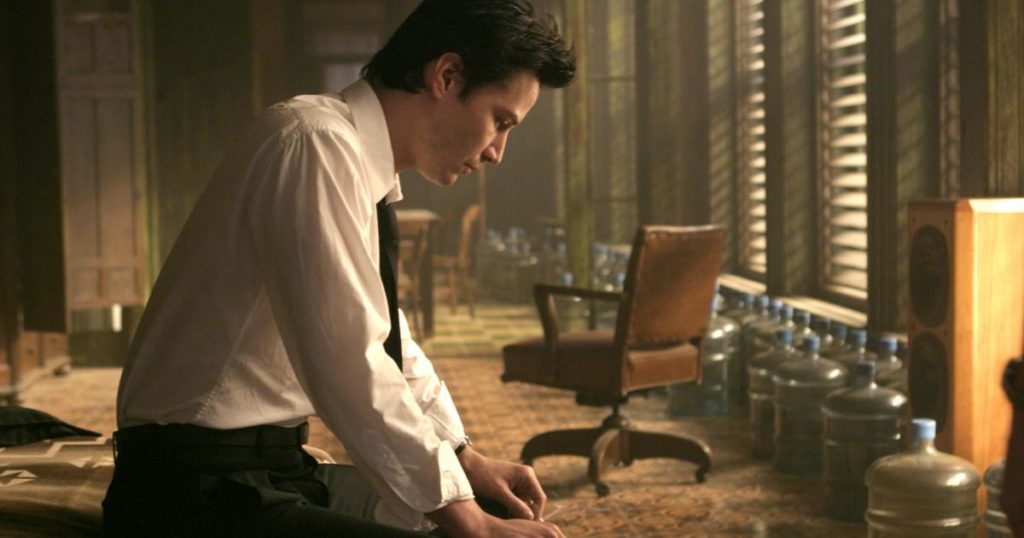 This is a surprise, out of left-field news, given that J.J. Abrams's Bad Robot Productions is still developing their own Constantine series alongside Madame X, another series based on a DC Comics property. However, while Warner Bros. TV and Bad Robot will be looking to shop the shows to other streaming platforms, they have been canceled by HBO Max, as reported by The Wrap. This new Keanu Reaves project might be an indication of why.
RELATED: WARNER BROS DISCOVERY KILLED OFF BATGIRL AND SCOOB! SEQUEL DUE TO MAJOR NEW REGIMEN
12 years after Keanu Reeves, Matt Ryan became the face of John Constantine in the 2017 Constantine TV show. While the show did not last long, Matt Ryan continued to play the part as a guest in other Arrowverse-related TV shows, including Arrow, Batwoman, and DC's Legends of Tomorrow. He even lend his voice to multiple animated adaptations of Constantine. In Justice League Dark, Constantine: City of Demons, Justice League Dark: Apocalypse, DC Showcase: House of Horror, and in season 3 of Harley Quinn.
In the recent season of Netflix The Sandman, Jenna Coleman played a variation of John Constantine, named Johanna Constantine.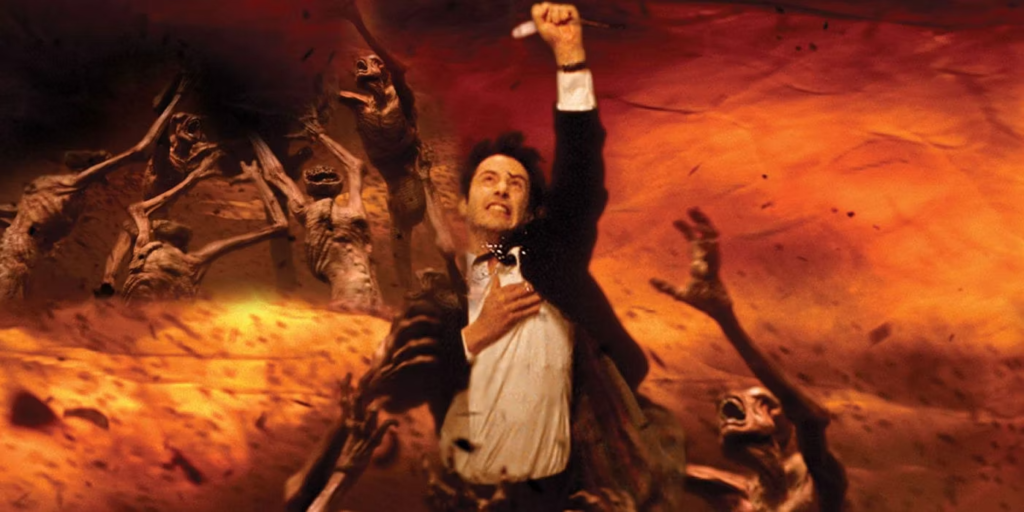 Although this news may be surprising, it is a good strategic move on the part of Warner Bros. Discovery, considering Keanu Reeves's star power has risen even higher these days than even back then. Keanu Reeve has become an interwarnenet favorite. His John Wick movies are considered one of the best action movie franchises of modern times. Why not use the attention to promote the new Constantine sequel?
RELATED: BLACK ADAM: NEW DETAILS ON HOW DWAYNE JOHNSON'S SAVAGE ANTI-HERO FITS INTO THE DCEU
The irony is since the character of John Constantine is more known these days, right at the center of the new era of superhero movies, and with the rejuvenated star power of Keanu Reeves, now is the best time to release a Constantine sequel for maximum box office potential, than back then when the character was still relatively unknown with little audience potential. A Constantine movie with Keanu Reeves starring is not much of a risk today, regardless if it is a sequel to a more than 17-year-old movie.
After the highly controversial cancelation of Batgirl, the messy status of Ezra Miller's The Flash, the little interest in the upcoming Dwayne Johnson Black Adam movie, and the reset plans for the DC Extended Universe, this is the best move the studio could take, all things considered.
What are your thoughts on this? Do you want to see Keanu Reeves back for a Constantine sequel? Let us know in the comments below. Also, be sure to follow The Illuminerdi on social media to be notified of more DC news and updates like this in the future!
KEEP READING: DC UNIVERSE HAS 10 YEAR PLAN FOR LIVE-ACTION ACCORDING TO WARNER BROS. DISCOVERY CEO DAVID ZASLAV – HERE ARE THE POSSIBLE RAMIFICATIONS
Source: Deadline.