It's official. Trevor Noah is leaving The Daily Show. Noah announced on the show this week that he's ending his run on the series after seven years.
Noah delivered the message on his exit from the talk show and news satire show earlier this week. You can view a clip of Noah's special message below:
TREVOR NOAH ANNOUNCES EXIT FROM THE DAILY SHOW
Trevor Noah solemnly noted during his message, "I found myself thinking throughout the time, everything we've gone through, the Trump Presidency, the Pandemic, just the journey of — more pandemic, and I realized that after the seven years, my time is up." Noah continued after the audience reacted in shock, "But in the most beautiful way, honestly. I've loved hosting the show. It's been one of my greatest challenges. It's been one of my greatest joys. I've loved trying to figure out how to make people laugh even when the stories are particularly shitty on the worst days."
RELATED: ABC ORDERS NEW JO KOY COMEDY SERIES 'JOSEP' PILOT
Explaining his decision to leave The Daily Show, Noah added, "But after seven years, I feel like it's time. I spent two years in my apartment, not on the road, stand-up was done, and when I got back out there, I realized there's another part of my life I want to carry on exploring. I miss learning other languages. I miss going to other countries and putting on shows, I miss just being everywhere doing everything."
Trevor Noah also expressed his gratitude to Comedy Central, Paramount, and Viacom CBS for being behind him, considering he was a fairly unknown commodity in the United States. He also thanked the fans for watching and supporting him because he never dreamed he would have made it on the show. Noah maintained that he is staying on the show for the time being, noting, "We'll figure out the timings and the whens. We'll still be here for the time being."
The comedian took over from previous host Jon Stewart in 2015. The satirical news talk show originally debuted in 1996 with host Craig Kilborn, who departed from the series in 1998, making way for Jon Stewart in 1999. Stewart stayed on the series until 2015.
RELATED: JON STEWART CALLS J.K. ROWLING OUT FOR ANTI-SEMITIC GOBLIN CHARACTERS IN HARRY POTTER FRANCHISE
Deadline reports that Trevor Noah had been working with Comedy Central for a "long time" on how to maintain the show's demanding daily schedule. A Comedy Central spokesperson also confirmed in a statement to Deadline that there is no timetable yet on Noah's departure.
The spokesperson commented, "We are grateful to Trevor Noah for our amazing partnership over the past seven years." The rep added, "With no timetable for his departure, we're working together on the next steps. As we look ahead, we're excited for the next chapter in the 25-plus-year history of The Daily Show as it continues to redefine culture through sharp and hilarious social commentary, helping audiences make sense of the world around them."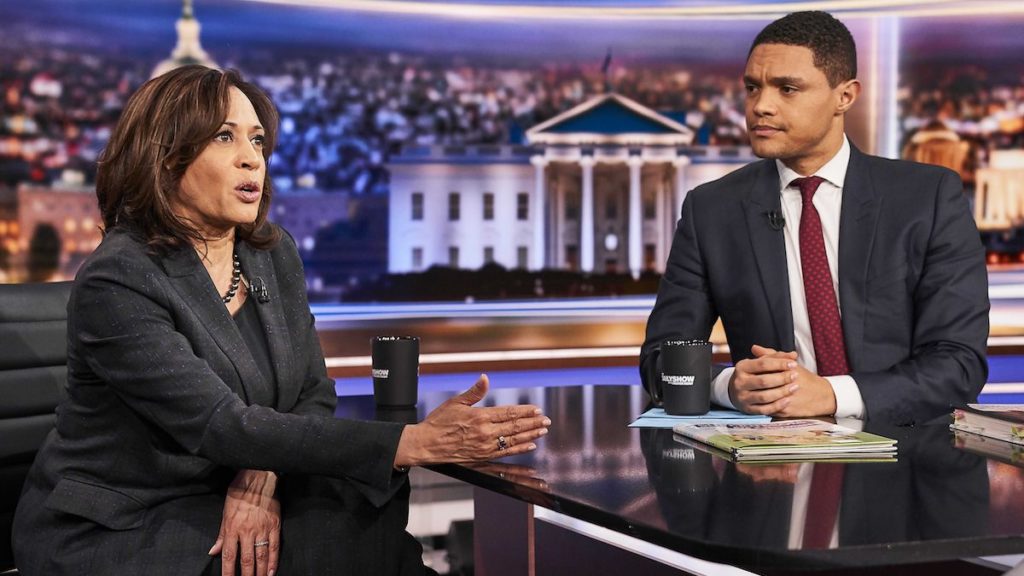 It appears Noah's exact date, along with who will be the next host to fill his shows, will be determined later on.
What do you think about Trevor Noah leaving The Daily Show? Do you agree with him it was the right time to leave, or do you think he's making a mistake? Or are you simply sad about the news, but happy that Noah is following his heart on this decision? Let us know what you think about the topic on our official Twitter account.
SOURCE: The Daily Show, Twitter
KEEP READING: DEADPOOL 3 FEATURING WOLVERINE MEANS A VIOLENT REMATCH 15 YEARS IN THE MAKING IS ON THE WAY