For fans, the idea of a sequel to the cult classic Hocus Pocus was a fever dream. That was until it finally became a reality. But it wasn't just fans that have been waiting a long time to see this day.
In a recent press conference this week, the cast of Hocus Pocus 2 sat down to answer a few questions. The interview started with a question that just felt fitting for the moment. "Well, Bette, Did you think the day would finally come?"
RELATED: RED HOOD & ROBIN: MEET GOTHAM'S INCREDIBLE NEW DYNAMIC DUO
Hocus Pocus 2, sees the return of the Sanderson Sisters 20 years later in Salem. As well as the return of the talented women who originated the roles, Bette Midler, Kathy Najimy, and Sarah Jessica Parker. What was interesting to hear during the conference is how long Bette Midler had been waiting for this day.
Hocus Pocus 2: A Winding Road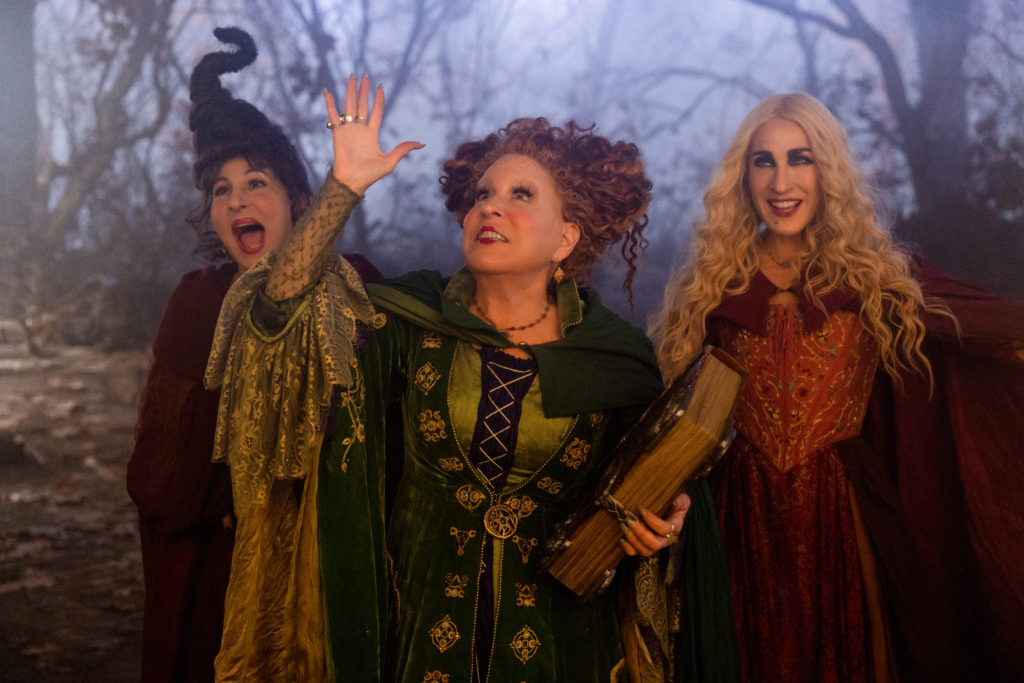 Responding to the question, she touched on the fact that 15 years ago she had started talks about bringing a sequel to life.
"I didn't until the day finally came. And then I realized, oh we're really gonna do this. This was kind of a dream come true, it really was. I mean, I've been, I don't want to say, agitating but kind of like after I realized it was actually a phenomenon, I started asking people around my age and people like that, don't you think they would be interested in a sequel?"
It was also touched upon how the sequel wasn't the only thing Bette Midler has wanted. In fact, the actress has always wanted to be part of a franchise, stating ,"I do love a franchise."
Huge congratulations on making both dreams a reality. Because after watching Hocus Pocus 2, there is room for the franchise to grow even more. And personally, while I don't think a third movie would be the best, this might be a prime situation for a Disney+ spinoff series. And even if the series didn't focus around the three sisters, it would be a legacy I can imagine them being proud to see carried on with their amazing co-stars.
Kathy Najimy made an amazing point regarding why she thought Hocus Pocus had become such a classic over time. And it's this comment that makes me think that the three women would be overjoyed to see the franchise continue to build.
"…generation shows it to their kids, and shows it to their kids, and shows it to their kids. So it becomes part of the fabric of the history of the family."
And that focus on the passing of Hocus Pocus through generations is exactly how this movie became a cult Halloween classic. As well as I believe that the creative team behind this movie, did a great job in making it relatable for today's generation. Major props to Director Anne Fletcher, Executive Producer Adam Shankman, and Producer Lynn Harris.
And while there are some people who might have negative things to say because it's not the movie they remember. Hocus Pocus 2 goes beyond being just a sequel. There is a huge focus on what it means to be part of a group, no matter if related by blood or not. There are relatable topics like fighting with friends that will connect on a level that Max being forced to babysit, did not. As well as the fact that this time around we see exactly what the Sanderson Sisters are willing or not willing to trade for power.
Hocus Pocus 2 opens the doors for a lot more generations to enjoy this movie with friends and family. As well as gives the cult classic a new breath of air.
Rejoice that the day is finally here and the witches are back, because Hocus Pocus 2 is now streaming on Disney+.
KEEP READING: HOCUS POCUS 2: MEET THE NEW "SISTERS"