Spider-Man: Freshman Year is an upcoming MCU animated TV series set for release in 2024, one year after X-Men '97 releases in 2023. Could these two series cross over, and could Freshman Year feature mutant characters?
Spider-Man: Freshman Year is one of the most eagerly anticipated projects of The Multiverse Saga. Featuring a new, multiversal take on the MCU origin of Peter Parker, this project asks the question, "What if Peter met Norman Osborn during Civil War instead of Tony Stark?" Though this is not officially branded as part of the What If…? franchise (which now includes What If…? Seasons 1 & 2 and the TV-MA Marvel Zombies spinoff), feel free to think of Freshman Year as an episode of What If…? stretched out into a whole season.
RELATED: NEW FEATURETTE FOR WEREWOLF BY NIGHT TEASES MCU'S SUPERNATURAL FUTURE
Or really, two seasons. At least. That's right, folks. Even though Freshman Year won't air until 2024, Marvel Studios have already greenlit a second season, titled Spider-Man: Sophomore Year. Marvel CCO Kevin Feige must have a great deal of faith in series writer/creator Jeff Trammell and fellow Producer Brad Winderbaum, or perhaps they just realize how effective the Spidey brand is at pulling in views. Either way, I wouldn't be surprised if this season goes on for a Junior & Senior year at least, mirroring Peter Parker's story in a fascinating multiverse tale that won't usually affect the MCU proper.
SPIDER-MAN: FRESHMAN YEAR TAKES PLACE FAR OUT IN THE MULTIVERSE
With supporting characters like Daredevil (with Charlie Cox confirmed to return no less!), Dr. Strange, Amadeus Cho, Nico Minoru, Harry Osborn, and villains such as Rhino, Doc Ock, Green Goblin, Scorpion and more confirmed, the creative team will have all of the tools they need to craft a surefire hit. Even without the starpower of Tom Holland, this show has everything it needs to succeed. If Marvel is smart, they will bring Hudson Thames over from his work as Peter on What If…?. Let's just hope Marvel Studios can execute the fundamentals nicely.
Since Spider-Man: Freshman Year is a multiversal tale, we do not know how characters we are familiar with from the 616 or Sacred Timeline may be different on this new show. Will Dr. Strange, Daredevil and Nico Minoru have similar backgrounds to the characters of Daredevil, Dr. Strange and Runaways? While this seems possible, even probable for Matthew Murdock and Stephen Strange, Nico Minoru AKA Sister Grimm faces a different reality. As she is probably a Freshman, attending the same school as Peter Parker in New York on this timeline, the events of Runaways could not happen the same in Freshman Year as they did on the original timeline.
SPIDER-MAN: FRESHMAN YEAR SHOULD CAST LYRICA OKANO AS NICO MINORU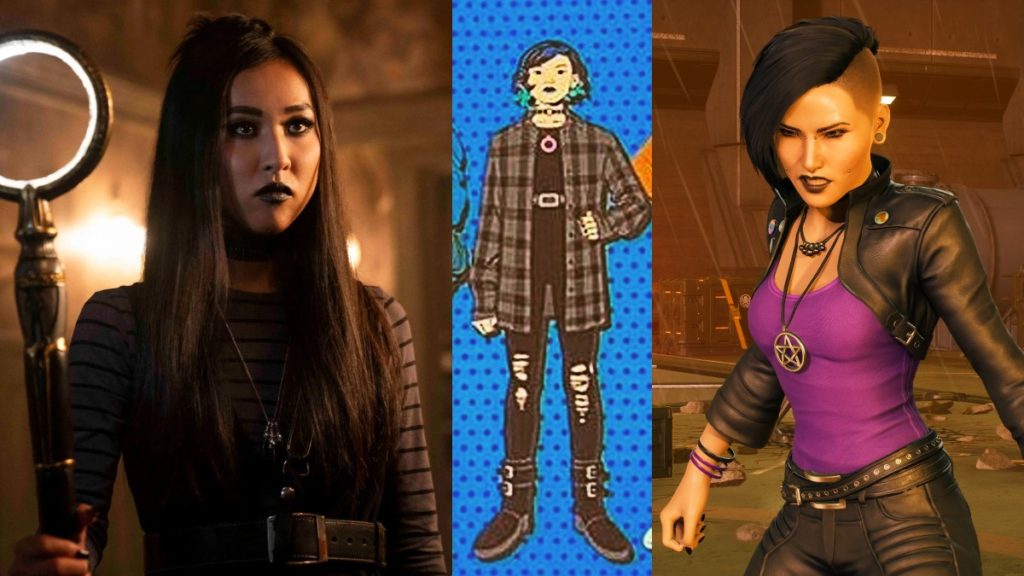 Even though this will be a different version of Nico Minoru, Marvel would be foolish not to cast Lyrica Okano once again. She brought the complicated, tragic superhero to life powerfully and skillfully in Runaways, and she's set to tackle a new version of the character as the voice of Nico on Midnight Suns, an upcoming Marvel video game. Nico is closely associated with one mutant character, her fellow Runaway Molly Hayes Hernandez.
Regardless of who is ultimately cast, this reboot opens up exciting new opportunities for Nico Minoru and The Runaways of Freshman Year, and it could lead to a revival or continuation of the old TV show someday. In the Runaways comics, Molly Hayes Hernandez (Nico's friend and fellow Runaway) is a mutant, but in the MCU, she gets her powers through other means. Though the changes to her origin on that TV series were not without merit, it would be disappointing to never witness a more comics-accurate version of Molly in the MCU. Spider-Man: Freshman Year could be the perfect avenue to make that happen.
SPIDER-MAN: FRESHMAN YEAR: NICO AND MOLLY COULD INTRODUCE MUTANTS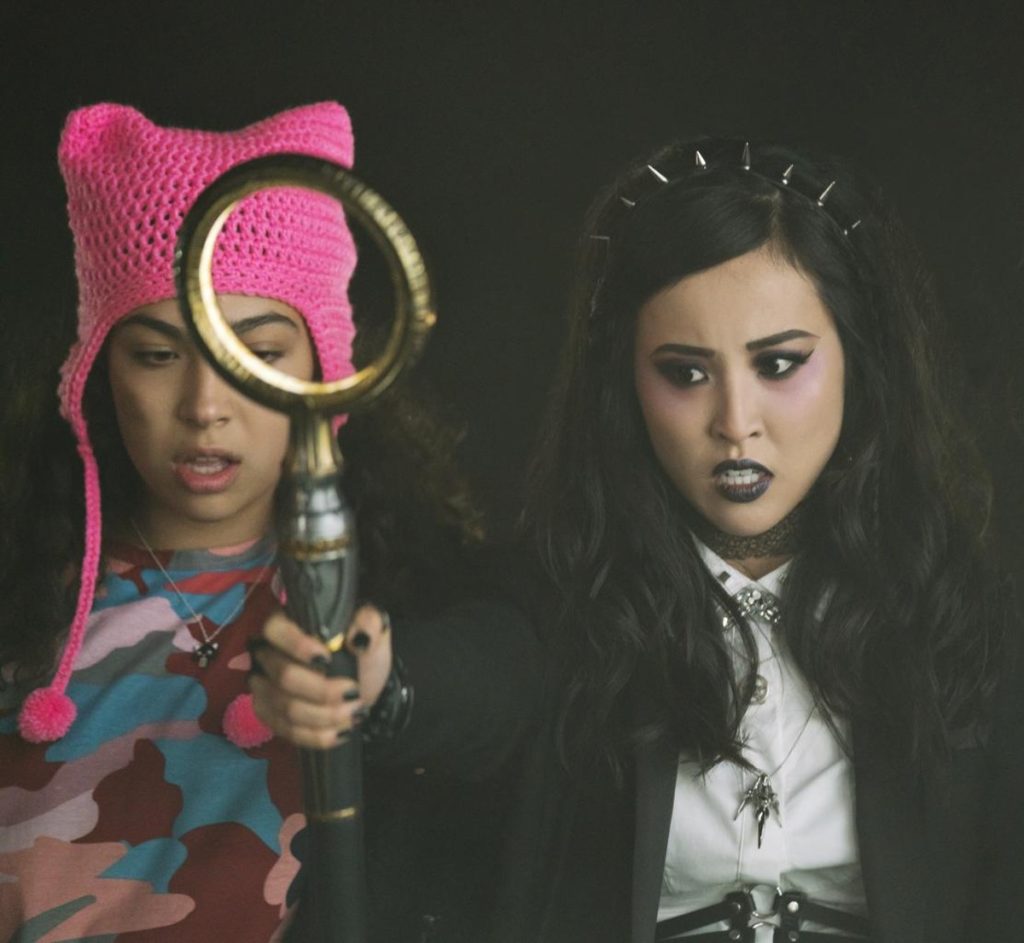 The first mutant witnessed in the MCU was not Ms. Marvel, but rather Patrick Stewart as Professor Charles Xavier, a member of The Illuminati on Earth 838. Therefore, Dr. Strange In The Multiverse Of Madness proved that timelines very similar to the main MCU, but with distinct changes such as the existence of mutantkind, do exist. Spider-Man: Freshman Year would be absolutely genius to feature a timeline of this nature. Molly could play a similar role to Charles Xavier, as a mutant supporting character in a non-mutant-led franchise, paving the way for the X-Men to get the MCU spotlight someday soon.
Even though Disney has the rights to Mutants and the X-Men now, introducing Mutantkind to The Sacred Timeline is a large logistical challenge. Where have mutants been all this time? How do you adapt mutants whose age is important to their stories, like Wolverine, Magneto, and Apocalypse?
These are hard questions to answer normally, but these same issues do not seem to affect Spider-Man: Freshman Year. While it is important to keep the storyline Spidey-centered, episodes and arcs devoted to Mutant issues in their world, or featuring Nico's mutant friend Molly, could certainly bolster the narrative. Furthermore, these storylines could set up a mutant-related threat too great for Peter, Nico, Amadeus and Harry to face alone; a challenge that would require the assistance of X-Men…from the 1990s.
WOULD A SPIDER-MAN: FRESHMAN YEAR & X-MEN '97 CROSSOVER CAUSE AN INCURSION?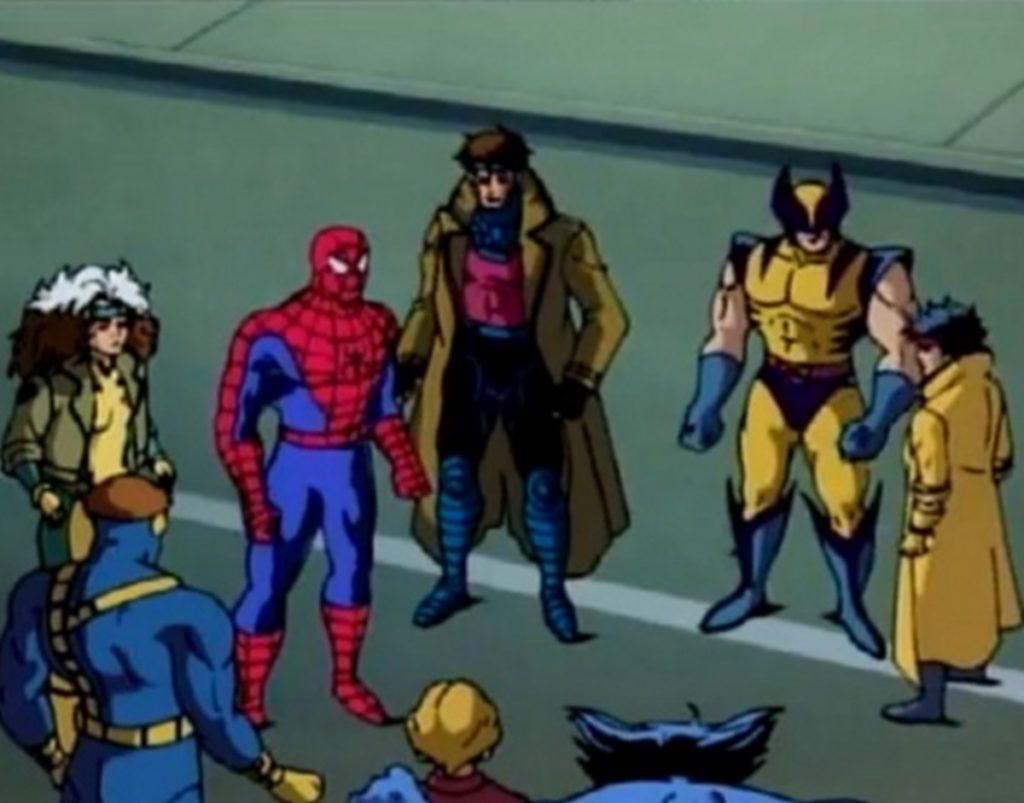 Should that go smoothly, Marvel should look into honoring the crossover between the 1994 animated Spider-Man cartoon and the original X-Men: The Animated Series TV show to which X-Men '97 serves as a sequel. Imagine how exciting it would be for fans of the X-Men '97 revival if, in 2024, Magneto, Beast, Wolverine, and the rest of the X-Men appeared for a special episode of Spider-Man: Freshman Year? This would be a multiversal team-up that could ultimately result in an incursion, but the MCU is already rife with potentially incursion-causing problems (Deke Shaw, Vulture, Steve Rogers, Etc.), so that issue could be saved for the end of the team-up, serving as neat setup for Avengers: Secret Wars.
The fact that these would be the X-Men of the 1990s would make for some great fish-out-of-water jokes and commentary, regardless of if the X-Men came to Spidey's timeline or if Spidey and his new amazing friends traveled to this alternate 1997. Since the characters in X-Men '97 would remember their time meeting the Peter Parker of Spider-Man (1994), you could even directly address that beloved TV event in the script of this new, MCU crossover which would be an incredible treat for longtime Marvel fans. Additionally, there are a number of reasons why these characters could interact could.
There are so many options available to the creative team behind Spider-Man: Freshman Year and X-Men '97. Because these TV series take place outside of the main MCU, they can tell stories that could take the MCU years to build to, and go places that the Sacred Timeline won't. If fans are lucky, maybe that will include a direct crossover, taking us on a nostalgic trip back to the X-Men/Spidey crossover of the 1990s.
The Spider-Man: Freshman Year/X-Men '97 crossover may just be a dream for now, but Marvel Studios has the power to make it a reality.
Would you like to see mutants in Spider-Man: Freshman Year? Let us know your thoughts in the comments below or on our social media!
KEEP READING: DEADPOOL 3 FEATURING WOLVERINE MEANS A VIOLENT REMATCH 15 YEARS IN THE MAKING IS ON THE WAY