Will Titans Season 4 take the DC TV show to new heights or will it end up six feet under?
Titans is a gritty live-action reimagining of the Teen Titans line of comic books. The series began airing on DC Universe, where it ran for 2 seasons before coming to HBO Max for Season 3. The TV-MA superhero series follows an ensemble cast of beloved DC characters, like Starfire, Raven, Nightwing, Red Hood, Beast Boy, Wonder Girl, Superboy, and more.
RELATED: RED HOOD & ROBIN: MEET GOTHAM'S INCREDIBLE NEW DYNAMIC DUO
Throughout the first three seasons, the protagonists have faced enemies such as Deathstroke, Trigon, and Scarecrow.
Titans: Getting New Fans Up To Speed On The HBO Max DC Series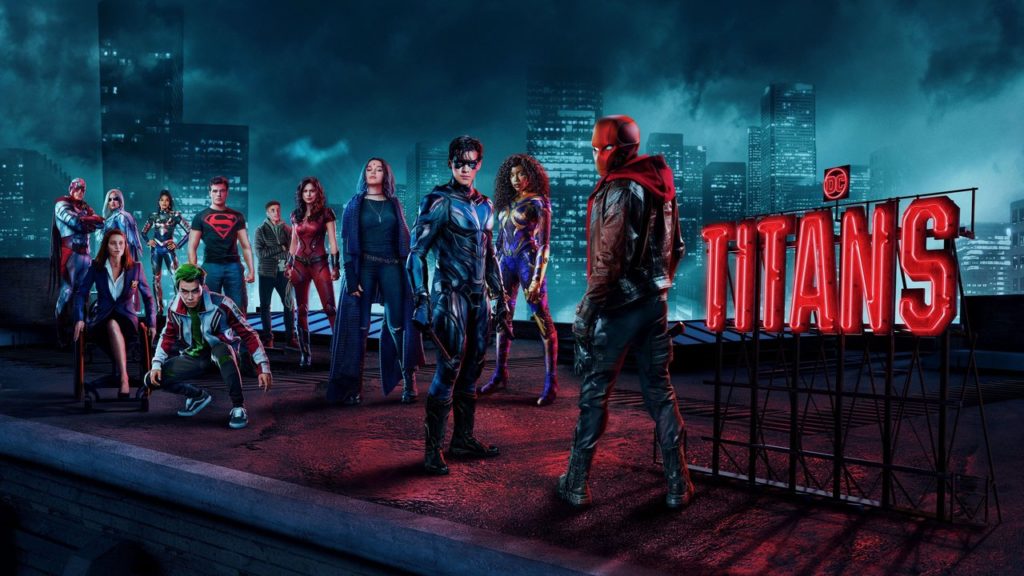 The last time we saw our favorite characters, they were preparing to go on a road trip to San Francisco. Along the way, they are going to stop at Metropolis, which will feature in a major way. Leaked set photos also indicate that the Titans will make their way to Bludhaven, Gotham's sister city and the city that Nightwing is often associated with in the source material.
Blackfire left, returning to her home of Tamaran, and Wonder Girl set out to find Dove and deliver Hawk's message of love from beyond the grave. The last time we saw Jason Todd, he asked Bruce if he killed the joker for him. When Bruce replied "yes," Jason left Wayne Manor, off to destinations unknown.
Tim Drake is set to become an official member of the Titans in Season 4, after assisting the team in an unofficial capacity last season. ARGUS, the government organization often associated with Amanda Waller and the Suicide Squad expressed interest in recruiting Wonder Girl in the last episode, so don't be surprised to see that thread pulled further when Titans Season 4 hits HBO Max in November. When the brand new season finally does release, the Titans will have to contend with an iconic DC supervillain.
Titans: Season Four Will Feature Lex Luthor
In early 2022, we reported that Lex Luthor would finally be featured in Titans Season 4. The character's inclusion was confirmed further by official photographs teasing his debut. Titus Welliver will portray this new version of the legendary archnemesis of Superman. Lex is pictured alongside Starfire, but we think he might share more screen time with Superboy. Superboy was created from a mixture of Lex Luthor and Superman's DNA, but his heritage has not been explored at length.
Superboy debuted in Season 2 of Titans, but since then, neither of his biological parents have appeared on the show. It's more than likely that Lexcorp and their subsidiary Cadmus Labs will be an important part of the Titans' trip to Metropolis as well.
Lex Luthor has been featured in live-action throughout the DC Extended Universe, The Arrowverse, Smallville, Richard Donner's Superman, and more. Titans continues a long legacy of cunning and dastardly performances with the casting of Titus Welliver as Lex. Fans will have to wait and see what makes this version of Lex different from those who came before, but knowing Titans, it's sure to be a one-of-a-kind take on the character. Hopefully, that turns out to be a good thing.
Brother Blood Will Fight The Superteam This Season
In addition to their conflict with Lex Luthor, the superhero group will face off against Brother Blood and Mother Mayhem this season, played by Joseph Morgan and Franka Potente respectively. Those two will feature as series regulars, while Jinx, played by Lisa Ambalavanar will play a recurring role.
These three are noteworthy members of the Teen Titans rogues gallery, having fought the team of sidekicks multiple times in comic books and in TV animation. While Mother Mayhem and Brother Blood will certainly act as a united force of evil, it is unknown what relationship they will have with Lex Luthor and Jinx. Will these villains unite against the Titans, or will our heroes have to fight multiple battles at the same time?
Titans Season 4 is shaping up to be an exciting season, and there isn't even an official trailer out yet. This DC TV series has a habit of getting the hopes of fans up, only to let them down time and time again. There are even rumors that Titans is in danger of cancellation alongside Doom Patrol, though these have not been officially confirmed. Hopefully, this season the consistency of quality is stronger and the viewership is higher. That way, Warner Bros. Discovery and fans will have a good reason to invest in the future of this franchise.
Are you excited for Titans Season 4? Let us know your thoughts in the comments below or on our social media!