It looks like the cast of Robert Eggers' Nosferatu film is growing. It now looks like actor Nicholas Hoult (X-Men: First Class, The Great, Mad Max: Fury Road) will be the next actor to join the cast. Deadline reports that Hoult is currently in talks to join the cast of the upcoming vampire picture.
It's currently unknown who Nicholas Hoult would portray in the film, but actor Bill Skarsgard (It, Barbarian) is already attached to star in the film. Lily-Rose Depp is also currently in talks for the female lead role.
NICHOLAS HOULT IS IN NEGOTIATIONS TO JOIN THE CAST OF ROBERT EGGERS' NOSFERATU
Filmmaker Robert Eggers is gearing up his long-desired reimagining of the 1922 cinematic classic, Nosferatu. He's directing the film from his script. Eggers is also producing the film alongside Jeff Robinov, John Graham, Chris Columbus, and Eleanor Columbus.
RELATED: NOSFERATU: BILL SKARSGARD AND LILY ROSE DEPP JOIN HORROR REBOOT
In the upcoming film, a young woman (Depp) in 19th-century German is haunted by an ancient Transylvanian vampire (Skarsgard), bringing untold horror along with him. Focus Features is producing the project, but they had no comment on the latest casting news.
The original film was directed by F. W. Murnau and starred Max Schreck in the role of the eponymous vampire, Count Orlok. Considering the original film was an unauthorized adaptation of Bram Stoker's Dracula, it would make sense if Nicholas Hoult is perhaps playing the male lead or Jonathan Harker's role similar to the original. In the 1922 film, the male lead's name is Thomas Hutter, and his wife Ellen Hutter is stalked and haunted by Count Orlok.
Nosferatu is a passion project of Eggers that he's been looking to get off the ground for many years. It nearly got off the ground in 2019 with Studio 8, with Anya Taylor-Joy (The Witch, The Northmen) and Harry Styles (Don't Worry Darling, Dunkirk) attached for the lead roles. However, the project was put on pause due to budget and talent scheduling reasons. It was temporarily put on hold, and Eggers moved on to his epic Viking tale, The Northman, which was released in theaters earlier this year.
RELATED: THE NORTHMAN REVIEW: ROBERT EGGERS IS 3 FOR 3 WITH BIG, BRUTAL & MUDDY VIKING EPIC
Now, it looks like Eggers' vision for Nosferatu is finally coming together. After receiving backing from Focus Features, Eggers began meeting with actors for the central roles, and Nicholas Hoult is said to be one of his top choices for the film's cast.
Hoult was recently nominated for an Emmy Award for his role as Peter III of Russia for the hit Hulu television series, The Great. He will also be appearing opposite Eggers' staple actor, Anya Taylor-Joy, and Ralph Fiennes in The Menu, which arrives in theaters next month. Season 3 of The Great, starring Hoult, will also debut next month on Hulu.
Ironically enough, Nicholas Hoult is also set to star in another Dracula and vampire-themed story called Renfield. Hoult will portray the titular role of R. M. Renfield in this comedic take on Dracula lore. None other than Nicholas Cage will star in the film opposite Hoult as Count Dracula. The film will arrive in theaters in April 2023. The new comedy finds the minion of Count Dracula living in modern-day New Orleans, where he falls in love with a traffic cop named Rebecca Quincy (Awkwafina).
RELATED:
It appears the cast for Robert Eggers' Nosferatu is coming along nicely, and the project is gaining momentum. It will be interesting to see who Eggers has Hoult in mind to play for the upcoming film. It will be exciting to see if Eggers also has a Van Helsing type of character in the story as well.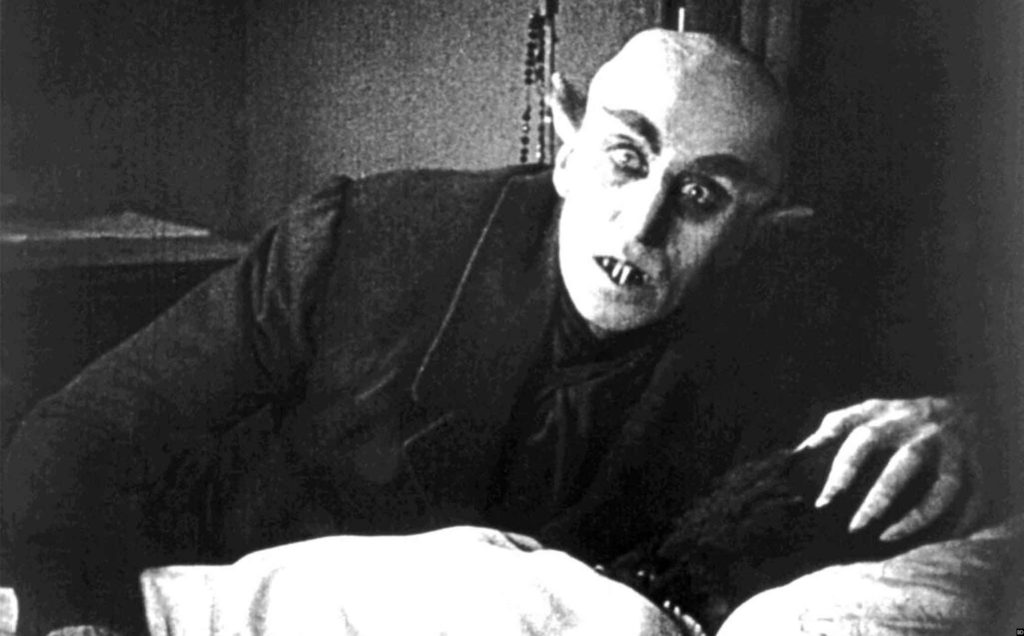 What do you think of the news? Who do you think Robert Eggers has Nicholas Hoult in mind to play for Nosferatu? Would he play the Thomas Hutter/Jonathan Harker role or someone else? Let us know what you think about the gestating project on The Illuminerdi Twitter.
KEEP READING: CLIMATE OF THE HUNTER REVIEW: A BOLD, EXPERIMENTAL VAMPIRE MOVIE…PROBABLY.
SOURCE: Deadline