With Community: The Movie officially coming to Peacock, questions about the cast and crew are quickly rising. 
Community was a sitcom from Dan Harmon about a group of oddball students coming together as a study group at Greendale Community College. The original cast included Joel McHale, Danny Pudi, Alison Brie, Gillian Jacobs, Jim Rash and Ken Jeong, who have all been confirmed to return for Community: The Movie. Yvette Nicole Brown, who played Shirley, Donald Glover, who played Troy, and Chevy Chase, who played Pierce, have not been officially confirmed to return.
COMMUNITY: THE MOVIE – OFFICIAL SYNOPSIS
"COMMUNITY THE MOVIE: From the TV series that predicted its own movie, comes the least predictable movie of a TV series that referenced a lot of movies and TV."
Yvette Nicole Brown and Donald Glover are expected to reprise their roles, and Chevy Chase is not. Troy and Shirley both spun out of the series into their own whimsical adventures, while Pierce Hawthorne is canonically deceased. Dan Harmon, who is also returning to write Community: The Movie, shed some light on the situation in an interview with Variety.
"I think that Donald is coming, based on word of mouth, but it's just the deal isn't official or wasn't official. It would be difficult to really commit to doing this thing without Donald…So I believe he is coming back. I think if there's names missing from a list, it's because the names that are on the list, their deals are agreed upon enough that it's OK to say they are on the list, and anybody that's not on a list, it's just not the case yet. So there is nothing official about anybody being out."
RELATED: KEITH DAVID WANTS FANS TO KEEP HOPE ALIVE FOR COMMUNITY'S 6 SEASONS AND A MOVIE: EXCLUSIVE INTERVIEW
Judging by Dan Harmon's words, Shirley and Troy will play some role in Community: The Movie, but their casting announcements are not ready to be made official at this time. In fact, Harmon more or less confirmed this to be the case when teasing further press announcements for the upcoming Peacock film. 
"…Sony's strategy was, let's make this a project that exists and then we'll talk about attaching directors. I think they're doing that because, depending on the size of that director, the director could then make the deal more complicated to close. So it's much easier to make sure it's happening and now we can go out to directors and say, would you be interested? But that process hasn't started yet… It also makes it exciting to be able to just announce, 'So-and-so is directing it,' and, 'Now Donald Glover is officially in it for real,' and we can parcel out these announcements.'"

-Dan Harmon
COMMUNITY THE MOVIE: IS DONALD GLOVER'S CASTING INEVITABLE?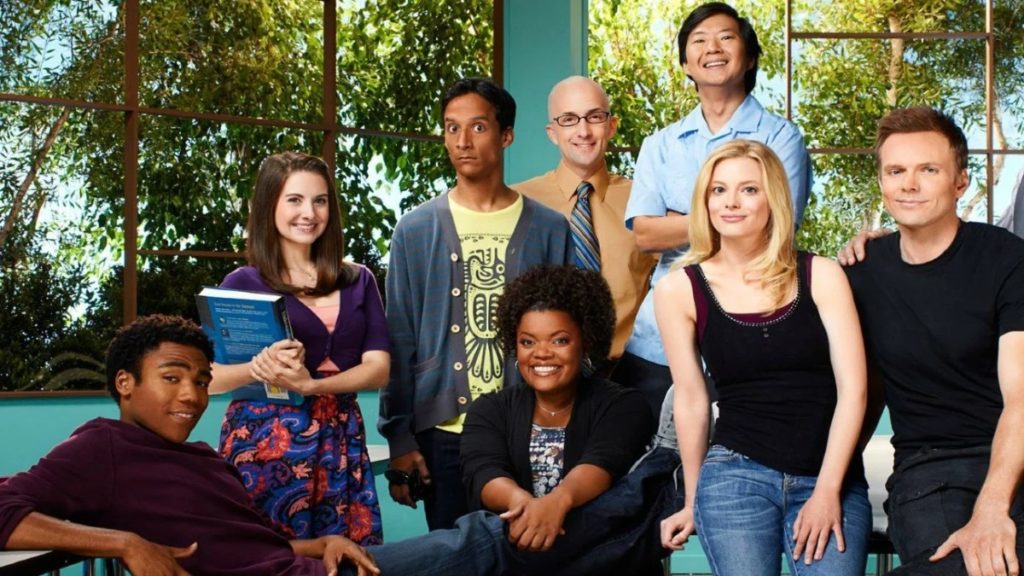 Though the writing is on the wall, the official announcement of Donald Glover's return to community as Troy Barnes is certain to break the internet. Glover has seen the greatest rise in fame and stardom since leaving Community, and he brings considerably more star power to the project than any of his castmates. Another question Harmon addresses is the mystery of just who will direct Community: The Movie. 
"There's a director that directed some of my favorite episodes of 'Community' that it would be great to see be able to do the movie…And that's not even mentioning the Russo Brothers, who I would also love to see come back. But I'm just making the assumption that they're too busy."

-Dan Harmon
If Community was to announce that the Russo Brothers are directing around the same time that they announce Donald Glover's casting, this sitcom would become easily the biggest story in Hollywood. Though Harmon doesn't think the Russo's have time in their schedule, the team have spoken highly of their time working on Community, and perhaps they would be open to a return. 
RELATED: COULD COMMUNITY'S SUBLIME PROPHECY FINALLY BE COMING TO PASS?
Whether it's the Russo Brothers or a different director who ultimately takes the reins, Peacock is committed to making this movie with love and creativity.
COMMUNITY: THE MOVIE – A PASSION PROJECT FOR EVERYONE INVOLVED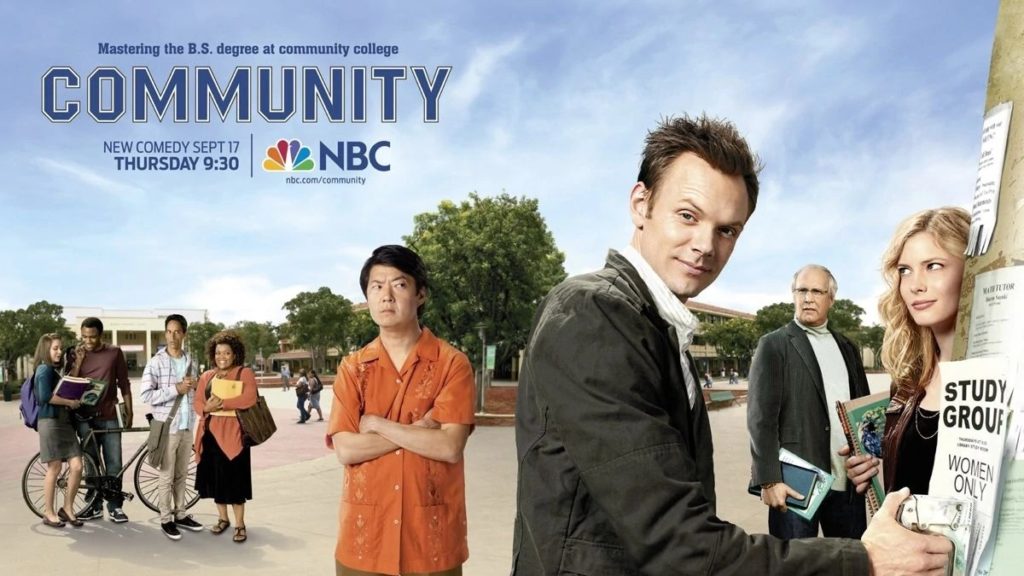 "'Six seasons and a movie' started out as a cheeky line from Community's early seasons and quickly ignited a passionate fan movement for this iconic, hilarious and cool (cool, cool) NBC comedy," said Susan Rovner, Chairman, Entertainment Content, NBCUniversal Television and Streaming. "We're incredibly grateful that 15 years later, we are able to deliver fans this promised movie and can't wait to get to work with Dan Harmon, Andrew Guest, Joel McHale, Sony and our partners at UTV to continue this epic comedy for Peacock audiences." 
There is a wonderful passion for this project from not just the cast and crew, but from the executives who are helping bring this long-awaited film to life.
"Community was light years ahead of its time when it premiered on NBC in 2009 and we are thrilled to once again visit the brilliant minds of Dan Harmon, Andrew Guest and this impeccable cast. We are grateful to Peacock, our partners at UTV and to all the zealous fans who have cherished this iconic show."

– Jason Clodfelter, Co-President, Sony Pictures Television Studios
Jason Clodfelter And Susan Rovner were not the only ones singing the high praises of this beloved sitcom in an official press release for Community: The Movie. "This franchise is the very definition of community," said Erin Underhill, President, Universal Television. In the aforementioned Variety interview, Dan Harmon explained how Community: The Movie ended up at Peacock. "In a reasonably intense bidding situation, Peacock was the one that was bidding love and dedication." 
RELATED: DEADPOOL 3 FEATURING WOLVERINE MEANS A VIOLENT REMATCH 15 YEARS IN THE MAKING IS ON THE WAY 
Community: The Movie seemed as though it was destined to be nothing more than unrealized potential for years. To discover that not only is the prophecy of six seasons and a movie coming to pass, but that an intense bidding war was fought for the film, well that's the very definition of a dream come true. With many of the original cast and crew members returning, with more announcements on the horizon, this Peacock original is shaping up to be something extraordinary indeed.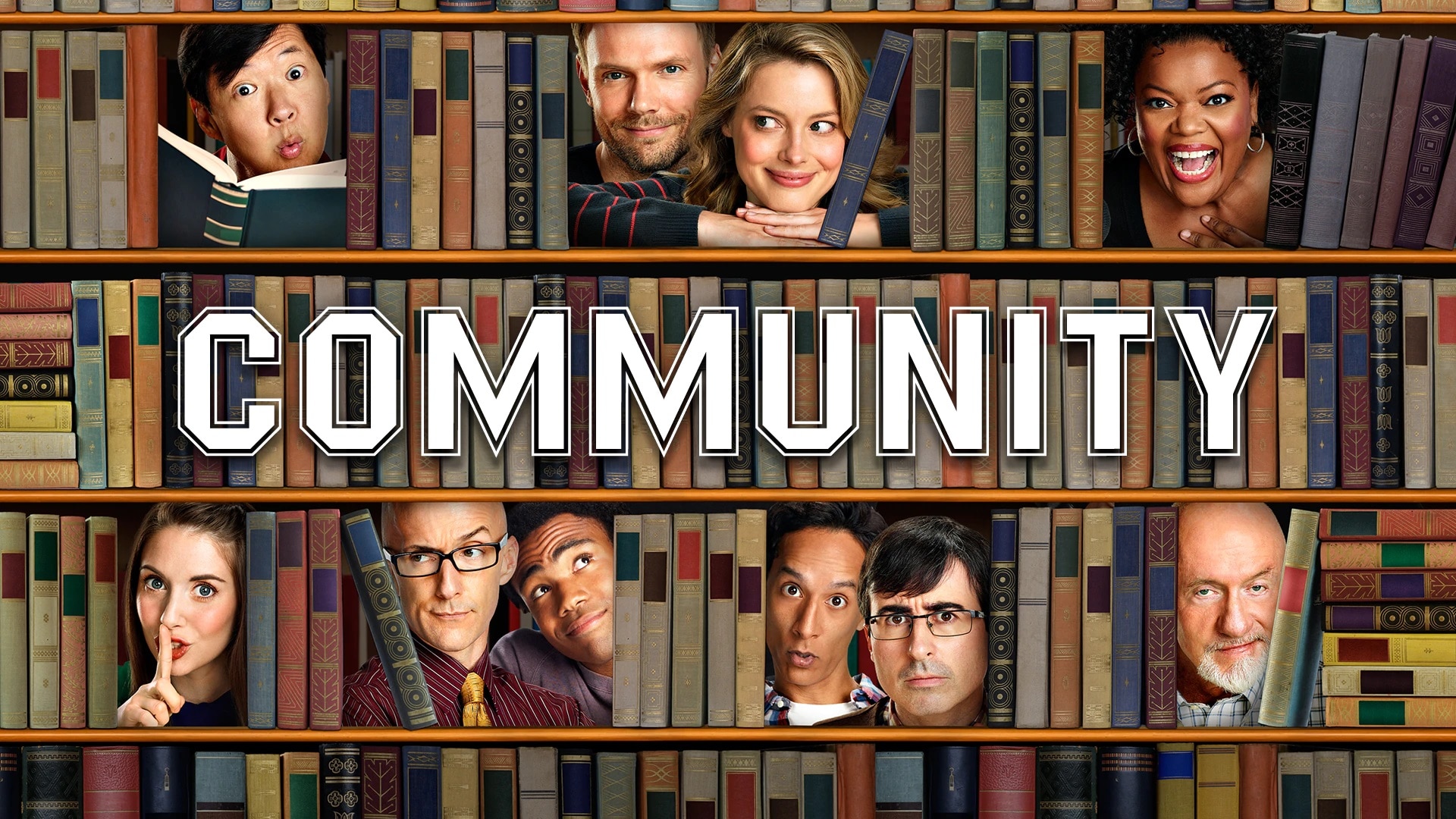 Are you excited for Community: The Movie? Let us know your thoughts in the comments below or on our social media!
KEEP READING: WEREWOLF BY NIGHT REVIEW: THE 1ST MCU HALLOWEEN SPECIAL IS THRILLING BUT UNBALANCED