The House Party franchise is making a comeback next year in a new reboot produced by NBA star LeBron James. Warner Bros. Pictures and New Line Cinema recently dropped the official trailer for the upcoming reboot.
You can check out the new official trailer for the upcoming House Party reboot below:
House Party Official Trailer
LEBRON JAMES AND WARNER BROS. PRESENT REBOOT OF HOUSE PARTY
In this remix of the 1990 classic film, aspiring club promoters and best friends Damon (Tosin Cole) and Kevin (Jacob Latimore) are barely able to keep it together. They are out of money and down on their luck, and they are about to be out on the streets after getting fired from their jobs as house cleaners. They are in desperate need of cash to make all their problems go away.
RELATED: NBA SUPERSTAR LEBRON JAMES SHARES ENCOURAGING UPDATE ON SPACE JAM 2
In an attempt to clear all their debts, they attempt to host the part of the century at an exclusive mansion, where they conducted their last cleaning job for none other than Leron James. Now, Damon and Kevin have to deal with a time-traveling DJ, bad security, a crazy guest list, an angry drug-smoking koala, escalating property damage, a stolen championship ring, angry promoters, and a borrowed Lamborghini. They will have to party as if their lives depend on it.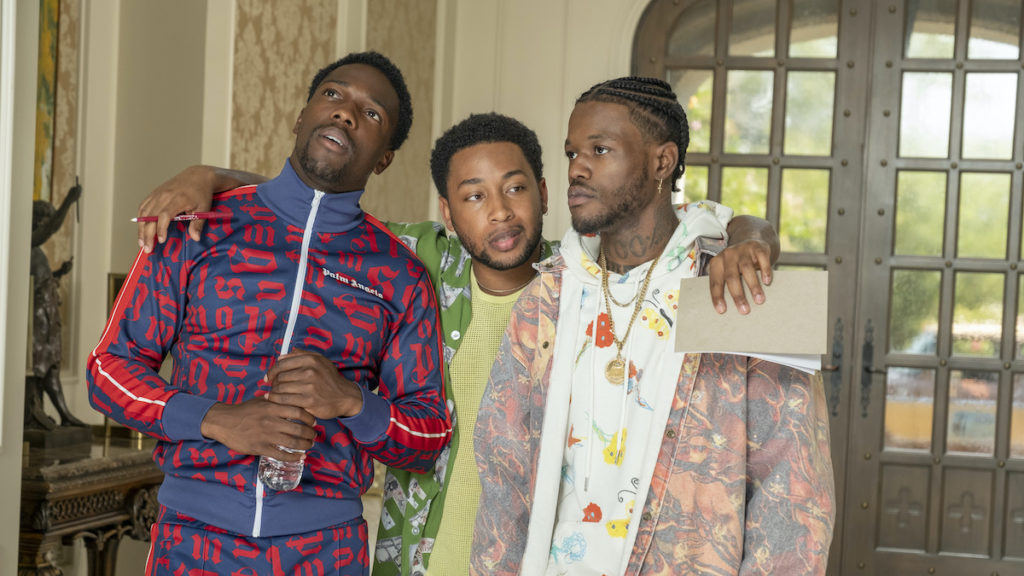 It looks the film will be packed with some famous cameos, including LeBron James himself. It also looks like rapper Snoop Dogg makes a cameo. The film also stars Karen Obilom, D.C. Young Fly, and Scott Mescudi. The film is directed by Grammy-winning music video director Calmatic, who makes his feature film debut with the project. Calmatic directs from a script by Jamal Olori and Stephen Glover (Atlanta). LeBron James produces the film along with Maverick Carter. Meanwhile, Richard Brener, Josh Mack, VIctoria Palmeri, Spencer Beighley, Jamal Henderson, Gretel Twombly, and OG filmmakers Reginald Hudlin and Warrington Hudlin are executive producers. Reginald and Warrington Hudlin created the original House Party and its sequel, House Party II.
House Party is definitely a blast from the past, but it does look like a franchise that is overdue for some type of reboot or update, and it looks like LeBron James helped bring that vision to that screen, much like his Space Jam: A New Legacy starring vehicle. The 2021 sequel to the 1996 original starring Michael Jordan did not fare very well with critics. However, it was a hit at the box office, grossing $70.5 million domestically and $163 million worldwide.
RELATED: BUGS BUNNY AND NBA SUPERSTAR LEBRON JAMES TEAM UP IN NEW SPACE JAM: A NEW LEGACY XBOX CONTEST
The highlight of the trailer was easily King James' cameo, showing that the NBA star has a high-tech hologram in his mansion to give him little automated, positive, and reassuring messages. Considering the main characters are throwing an unauthorized party in LeBron James' mansion, it should be interesting to see what happens if James shows up at the end.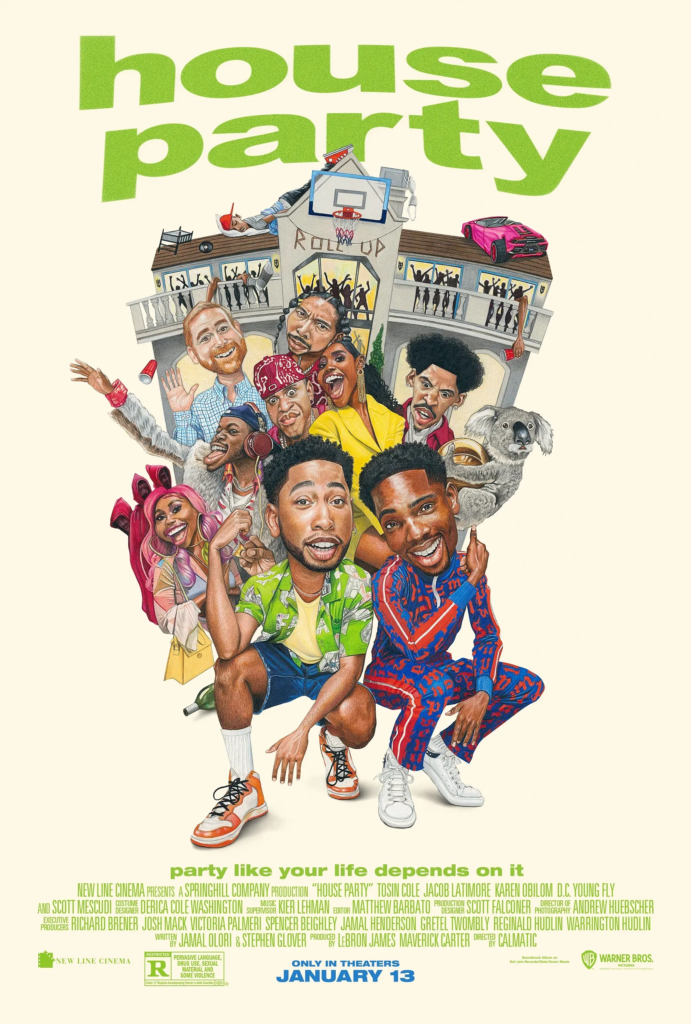 The upcoming House Party reboot is currently slated for a January 13, 2023 release. It will be released in theaters everywhere. What do you think of the trailer? Are you excited about a reboot of the House Party franchise? Do you plan on giving this one a look? Let us know what you think about the House Party reboot on The Illuminerdi Twitter.
KEEP READING: TRANSFORMERS: RISE OF THE BEASTS ADDS LEGENDARY MICHELLE YEOH AND FUNNYMAN PETE DAVIDSON TO CAST
SOURCE: Warner Bros. Pictures, YouTube