Forty-one years ago, on a cold winter night, five Michigan State University students went to a remote cabin in the woods and found an evil book. Only one of them walked out alive. Now, four decades later, Lee Cronin has brought the story back to theaters with Evil Dead Rise, set to release on April 21st, 2023.
A sequel/spin-off of the original Evil Dead film made by Sam Raimi, Robert Tapert, and Bruce Campbell, Evil Dead Rise, presents as the first return to form in the franchise since 2013's Evil Dead reboot directed by Fede Alvarez. While the 2013 reboot is considered one of the scarier and better entries into the franchise, it failed to spawn a proper sequel, one that both Alvarez and Campbell hoped would lead to a crossover between Campbell's Ash Williams and Alvarez's original character Mia Allen.
The two sequels, including one based on Raimi's Army of Darkness, would have led to an action horror epic as shotguns and chainsaws mix with blood and guts once more. Unfortunately, that film was never greenlit, which paved the way for Lee Cronin to bring his own vision to the fan-favorite franchise.
READ MORE: Evil Dead Rise: New Concept Posters Reveal City Of Evil Dead (theilluminerdi.com)
Now, with only six months until the film's worldwide theatrical release, the first look at both the film's logo and one of the many Deadites have been unveiled.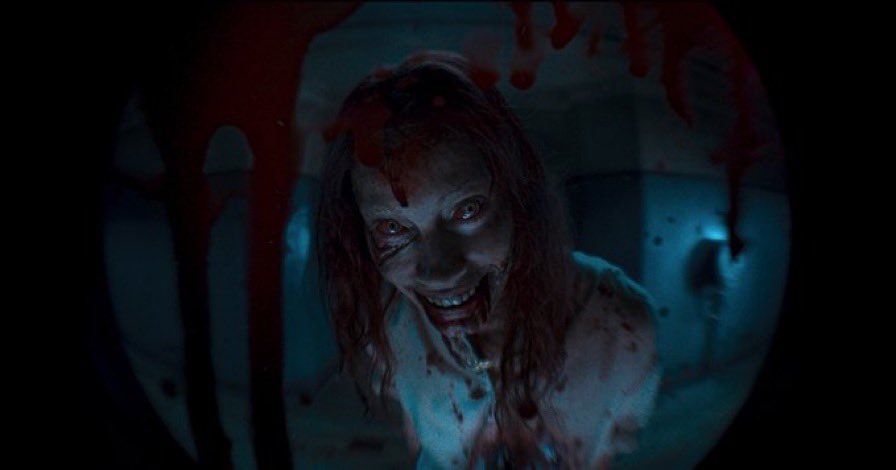 What is Evil Dead Rise?
Lee Cronin, whose only other theatrical release was the 2019 supernatural horror film The Hole in the Ground, came on board following an announcement by Bruce Campbell that Sam Raimi had personally handpicked Cronin to write and direct the film following his well-reviewed debut film. Initially conceived as a release for HBO Max, the film was instead upgraded to a full theatrical release following the major restructuring of Warner Bros. after its acquisition by Discovery and David Zaslav, one of the few releases to be upgraded during the tumultuous ordeal.
RELATED: EVIL DEAD RISE: NEW CONCEPT POSTERS REVEAL A CITY OF EVIL DEAD
Rise features Alyssa Sutherland, best known for her work on Vikings, playing the stressed single mother of three as she and her sister Beth, played by Lily Sullivan, reunite after years apart. However, the two sisters stumble upon the Naturom Demonto, commonly referred to as the Necronomicon Ex-Mortis, while exploring Ellie's cramped L.A. apartment. Upon discovering the book, the Deadites rise again to wreak havoc all throughout the complex, leading Ellie to face off against the most nightmarish version of motherhood imaginable to survive the night. With a clear emphasis on blood and gore, it sounds like Rise will be just what horror fans are looking for.
Not much else is known about the film, save for the unfortunate fact that fan-favorite Bruce Campbell will not be reprising his role in the film as Ash Williams, unlike in the 2013 reboot. However, while the fans will have to continue to wait for their next dosage of Deadites on the big screen, they can continue to watch Campbell kick demon zombie butt in Ash Vs. Evil Dead, with all three seasons currently streaming on Netflix and Hulu.
Evil Dead Rises releases on April 21st, 2023, exclusively in theaters.
Stay tuned to The Illuminerdi for future updates on Evil Dead Rise and other upcoming science fiction and geeky breaking news.
KEEP READING: EVIL DEAD: THE GAME: WREAK HAVOC AS THE KANDARIAN DEMON IN NEWEST VIDEO GAMEPLAY TRAILER
SOURCE: Bloody Disgusting