Gimmighoul, the new Ghost Pokémon is ready to join the fight in Paldea!
All That Glitters is Gimmighoul's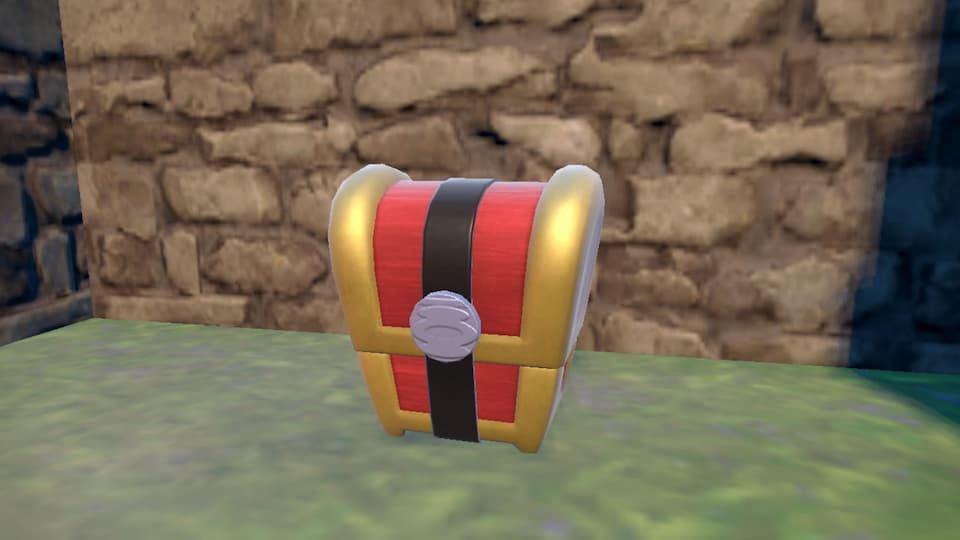 Continuing the trend of nonstandard Pokémon introductions, The Pokémon Company posted a special site featuring a chest with coins added every 4 hours. All the while, a mysterious new Pokémon spawned in Pokémon GO and allowed players to obtain special gold coins. Jacq and Professor Willow discussed the biology and behavior of this new creature over a phone call. Viewers are also treated to a folktale about the perplexing penny-pincher, revealed to be the new Pokémon Gimmighoul.
RELATED: UPDATE: POKÉMON SCARLET AND POKÉMON REVEAL IONO'S SHOCKING PARTNER
Grabbed by the New Ghost Pokémon
Gimmighoul is a Ghost Type, classified as the Coin Chest Pokémon. It stands at 1'0″ (0.3 m), weighs 11 lbs (5 kg), and has the Rattled ability. Gimmighoul has two forms: Chest and Roaming. Chest Form Gimmighoul hides in durable treasure chests; although it provides solid protection, traveling with such a cumbersome cover is difficult. Chest Form Gimmighoul are often mistaken for antiques, being taken home or sold to antique shops. Whenever anyone, human or Pokémon, draws near, Gimmighoul ambushes them, using its ghost energy to manipulate them into collecting coins. It usually hides in warehouses, shop corners, and other places that are not frequented, so it maintains persistent control over its victims.
Roaming Form Gimmighoul, on the other hand, does not hide in a treasure chest. It carries a single coin over its back and can be found hiding all over Paldea. However, hardly any Trainer is fortunate enough to capture one, as Roaming Gimmighoul run away as soon as they are approached, leaving behind a coin. Roaming Gimmighoul have also been found in Pokémon GO, following Trainers spinning Gold PokéStops and helping them collect up to 100 coins. While Gimmighoul is not currently obtainable in GO, connectivity between Scarlet and Violet and GO is scheduled for 2023.
RELATED: POKÉMON SCARLET AND VIOLET RELEASE A NEW EXCITING TRAILER INTRODUCING IONO!
Gimmighoul's name combines "gimme" and "ghoul", altogether sounding similar to the phrase "give me gold". Its Japanese name コレクレー (Korekurē) comes from "collector", 霊 (rei, "spirit"), and the phrase これくれ (kore kure, "give me [noun]"). The French name Mordudor contains "mort" (death), as well as sounding like "mordu d'or" (fan/addict of gold). The German name is Gierspenst, from Gier (greed) and Gespenst (ghost), literally meaning "greedy ghost", while ironically incorporating "spend/spent". Spanish and Italian retain the English name.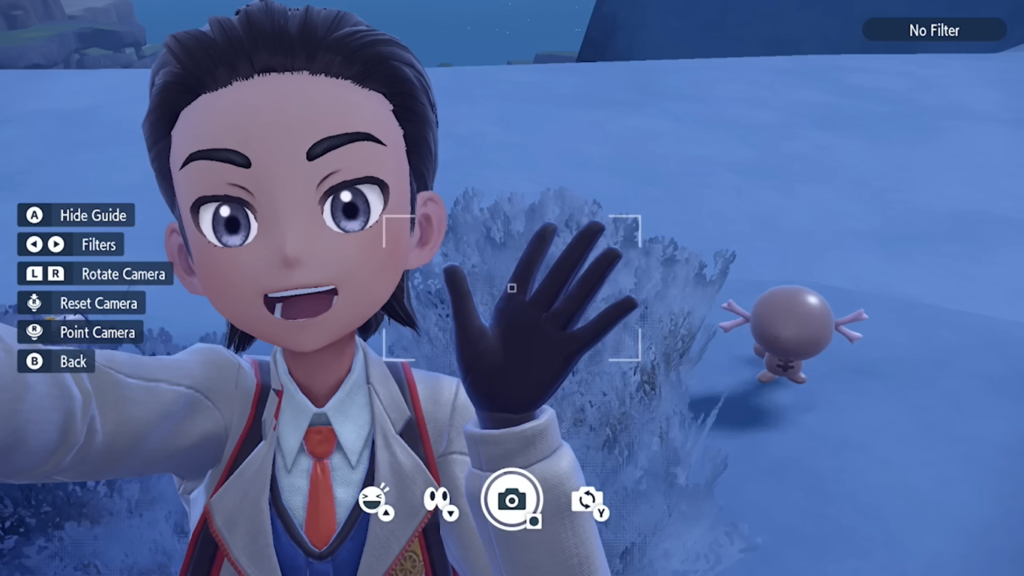 This pokémon previously appeared in the October 6 trailer, though it was not named at the time. At 9:33, the Roaming Form could be seen moving behind the button display as the player takes a selfie with Paldean Wooper.
Other information on the new pokémon such as its stats, movepool, and evolutionary forms (if any) are unconfirmed as of writing. Conjecturing the lore, however, it could be a fragile speedster (fast but frail) in its Roaming Form and a mighty glacier (strong but slow) in its Chest Form. Because of its love for money, it might be capable of learning Pay Day, the money-making move strongly associated with the Meowth family in all forms.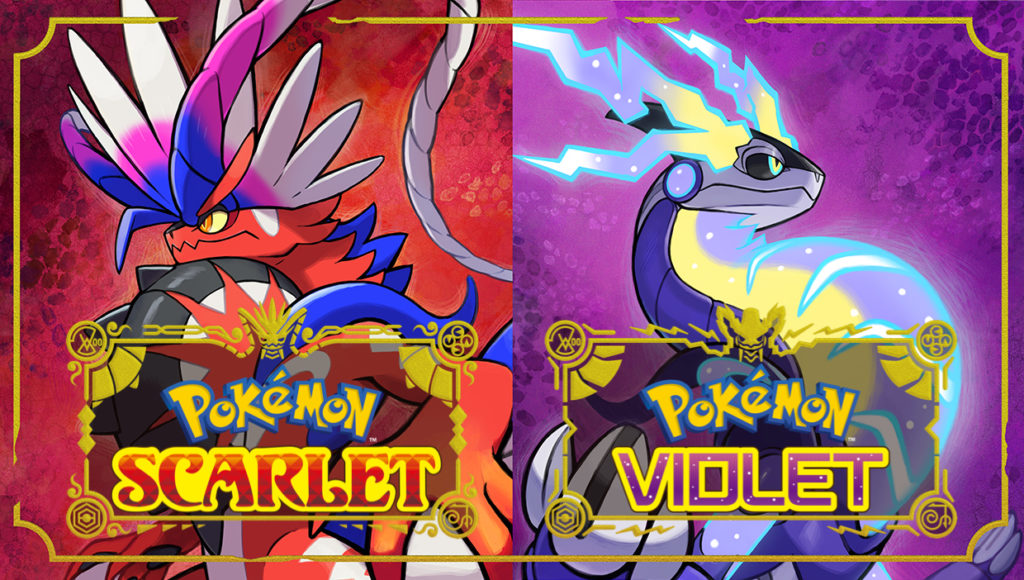 Pokemon Scarlet and Violet are set for a worldwide release on November 18, 2022, exclusively for the Nintendo Switch. Players who purchase the game early can obtain a special Pikachu with the move Fly and the Flying Tera Type, available until February 28, 2023.
What are your thoughts on Gimmighoul? Do you have plans to catch it? Will it be a staple on your team? Let us know in the comments!
KEEP READING: MIGHTY MORPHIN POWER RANGERS REUNION SPECIAL TO RELEASE ON NETFLIX APRIL 2023: EXCLUSIVE
Source: Pokemon.com