Black Panther: Wakanda Forever is less than 4 days away, and we are more excited than ever to see Wakanda on the big screen again! As most fans know from the marketing campaign, this film will feature the on-screen debut of Namor the Submariner; one of the earliest comic-book characters ever created. While Namor was originally the king of Atlantis in the Marvel comics, this film is set to switch things up a little, with him instead being the leader of a Aztec/Mayan based civilization known as Talokan. The important thing is that Namor and his people call the ocean their home, and are fiercely protective of their territory.
RELATED: RIHANNA RUMORED TO HAVE RECORDED 2 AWESOME SONGS FOR THE BLACK PANTHER: WAKANDA FOREVER SOUNDTRACK
As we've learned from the trailer, Namor and his subaquatic species also seem to have their own source of vibranium, tying them more closely with the origins of Wakanda. And when the surface-dwellers come to take it from them, things quickly escalate to all-out war…
In a recent interview, director Ryan Coogler discussed the power-set of the character, and even said that he might be as strong as the Hulk under the right conditions! But wait, that's crazy right? Mermaid Man has some nice wing-feet and all, but the Hulk is the Hulk! Well, I believe Coogler just gave us a big hint into what will be happening in the upcoming movie, and how this change in Namor's culture might have changed his power set as well.
So let's dive into Coogler's comments and see what it could mean for the upcoming film!
WHO WOULD WIN? NAMOR VS. THE HULK
It's a question that comic book fans have been arguing about in the back of class for nearly a hundred years: who would win between ___ and ____? Today's battle features two of Marvel's oldest and biggest characters: in one corner, we have the not-so-jolly green giant…in the other corner, everyone's favorite Speedo king. Black Panther: Wakanda Forever director Ryan Coogler will serve as our judge, overseeing this clash of the titans and laying down a few ground rules. Or, in this case…sea rules.
Because in addition to Namor having the power of fast swimming and flight, Coogler states:
"There's no equal in terms of his capabilities, being able to breathe underwater and breathe at high altitudes and walk around on land. He's incredibly strong, he's as strong as Thor, and if he's around enough water he can be as strong as the Hulk."
RELATED: A QUIET PLACE: DAY ONE: LUPITA NYONG'O TO STAR IN HORROR SPIN-OFF
Apparently when it comes to superpowered smackdowns, hydration is key! But I don't believe that Ryan Coogler is simply saying that Namor would have an advantage in water, or that he can swim faster than the Hulk. No, I think he is saying something much more important. Something that has its base in the comics, but will be interpreted in a whole new way in Black Panther: Wakanda Forever. So before we ring the bell for Round 1, lets look into what exactly Coogler might be talking about.
HOW BLACK PANTHER: WAKANDA FOREVER MIGHT INTERPRET NAMOR'S POWERS

As previously mentioned, the MCU version of Namor will be quite different from the one we know from the comics. Not only will his underwater home be changed from Atlantis to Talokan, but the name of the character himself will be changed as well. Before ya'll get your speedos in a wad, don't worry! Namor will still be called Namor in this movie. However, the trailer also reveals that the people of Talokan call him by another name: "Ku'ku'lkán," meaning the Feathered Serpent God.
Why is this important? Because Ku'ku'lkán was actually a real god in Mesoamerican culture.
Called Ku'ku'lkán by the Mayans and Quetzalcoatl by the Aztecs, the feathered serpent was the god of rain, wind, storms, and life. He was a chief deity in the pantheons of both cultures, and was closely connected to the rain god Tlaloc (from which Talokan gets its name). For the Mayans and Aztecs, water was not just a source of life, but was often connected to the afterlife. By changing Namor's backstory to reflect real-life cultures, Marvel Studios is paying homage to these ancient civilizations, but also saying something really important about the character himself. In this movie, Namor is not just the king of this underwater civilization…he is also the embodiment of its god.
RELATED: IRONHEART: NEW SET PHOTOS REVEAL A MAGIC MARVEL COMICS CHARACTER MAKING HER MCU DEBUT
This is very similar to how the people of Wakanda view the Black Panther as well! In 2018's Black Panther, we saw how taking the Heart-Shaped Herb transported T'Challa into the Djalia…the Wakandan afterlife. There, he was able to communicate with the dead and see the panther form of their goddess Bast. There, he was given the powers of the Black Panther. In doing so, he becomes the physical embodiment…the avatar…of their god, and receives its powers. It seems that the same thing might be happening with Namor in this film.
Similar to Black Panther or Moon Knight, Namor will have the power of Ku'ku'lkán.
NAMOR WILL HAVE THE ABILITY TO CONTROL WATER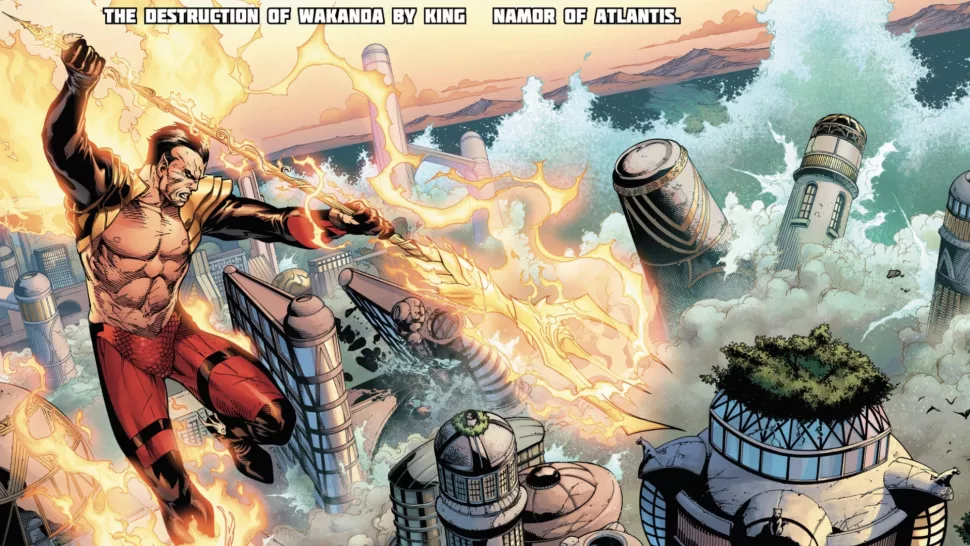 This ability to control water is not without its predecessor in the comics. In the Avengers Vs. X-men event comic, Namor went to war against Wakanda and rained all sorts of watery hell down upon its people. At the time, he had a part of the Phoenix Force within him, which is what made him so powerful. But for the upcoming Black Panther: Wakanda Forever movie, it seems that Ryan Coogler might just give this power to Namor outright…the power to shape and control water at will; sort of like Katara from Avatar: The Last Airbender.
RELATED: THE FIERCE CATE BLANCHETT RETURNS TO THE MCU IN WHAT IF…? SEASON 2 FOR A HELLISH TIME
(Note: this sort of power was also shown in Shang Chi, where it was also connected to a serpent god…ITS ALL CONNECTED).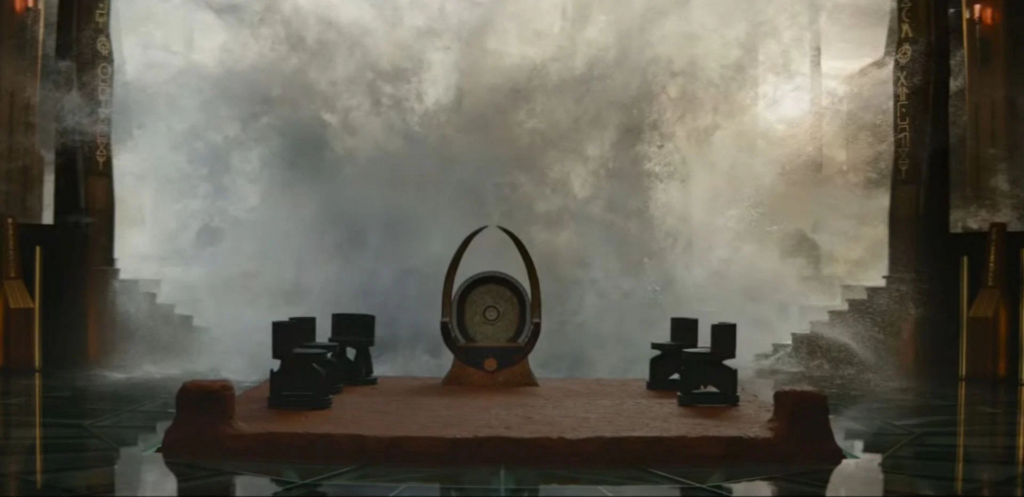 What does this mean for the nation of Wakanda? Well, as we saw in the trailer, the African nation is about to get hit by catastrophic flood. This flood will almost certainly be controlled by Namor himself. This explains how the throne room was able to be flooded, despite being at the top of a cliff looking over the city. As long as Namor is near water, no one is safe. What does this mean for the epic smackdown between Namor and The Hulk? Well, let's just say Banner better not be battling near any beaches…
DING DING!!
Black Panther: Wakanda Forever releases in theaters Friday, November 11th. Are you excited to see Namor on the big screen? What are your thoughts on this fight of the century? Who do you think would win? Let us know on social media!
KEEP READING: SPIDER-MAN: ACROSS THE SPIDER-VERSE: 2 MORE HIGHLY BELOVED SPIDER-MEN ARE RUMORED TO APPEAR IN THE EAGERLY AWAITED SEQUEL
Source: Marvel