Will Smith is back into the Oscar race this year as the lead actor in Antoine Fuqua's Emancipation. The movie, which just debuted a new trailer, will follow Smith as Peter, a slave that was able to escape and was eventually photographed by the Union Army in a set of pictures that are now known as "Whipped Peter". One, in particular, named "The Scourged Back", which shows Peter's back unmercifully whipped by his former owners, was key a key contributor to putting a definitive end to slavery by raising awareness of the traumas they had to endure.
Emancipation will receive a theatrical release on Dec. 2 ahead of its debut on Apple TV Plus on Dec. 9. You can check out the new trailer here:
Emancipation Official Trailer
It's already clear from the trailer that we are in for a tough journey, but not even close to Peter's in the film. Buzz surrounding Smith's performance has been circulating long before his incident at the Oscars earlier this year, and Apple definitely has high hopes for Emancipation.
Can Will Smith get nominated for an Oscar?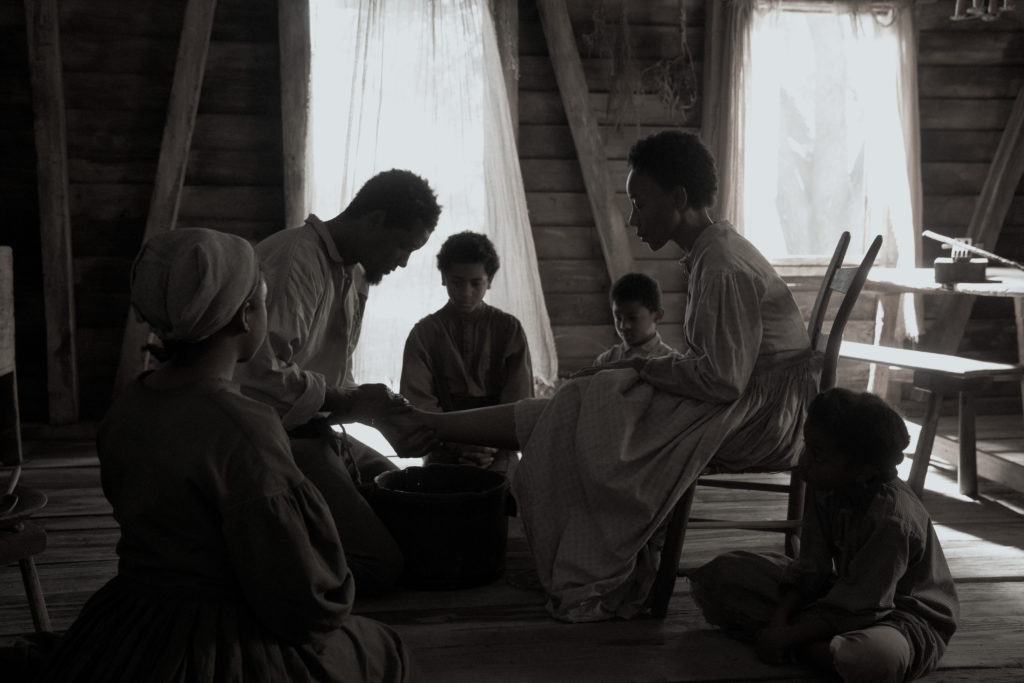 Of course, the big elephant in the room here is the lead actor and producer. He was surrounded by a lot of controversy following his breakdown during the Oscars where he slapped Chris Rock in the face after the comedian made an insensitive joke about Smith's wife. The Board of Governors of the Academy later punished Smith by banning him from attending any Academy-related event for the next 10 years, including but not limited to the Oscars. Smith himself had resigned from the Academy the week prior to the Board's decision.
This does not mean, however, that Smith can't get nominated. He can still get a nomination and even win an Oscar for Emancipation, or any other film in the next 10 years, but he won't be able to pick up the statue or even attend the ceremony. That is, of course, the theory.
READ MORE: 'BLACK PANTHER: WAKANDA FOREVER' SCORES BIG $180 MILLION OPENING
On a practical matter, though, it's unlikely that the Academy will consider Smith's performance, as it would bring too much baggage and unnecessary headlines. It is true that the Best Actor race is quite open this year, unlike Best Actress, but even then, Smith's chances are pretty slim.
What Director Antoine Fuqua Is Saying About Emancipation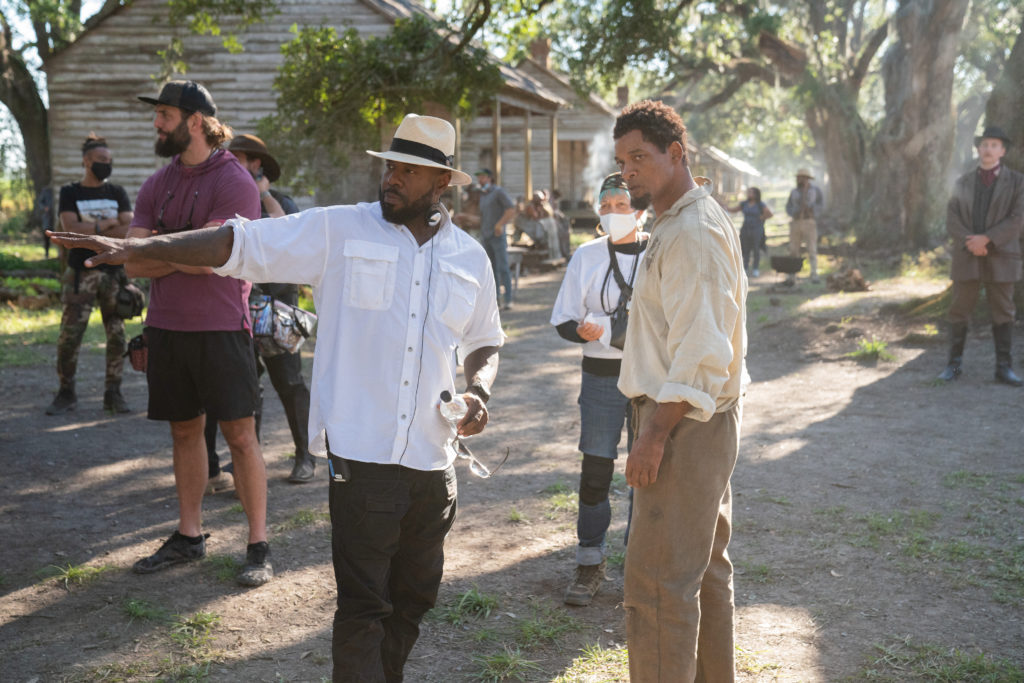 In an interview with Vanity Fair posted ahead of the trailer's debut, Antoine Fuqua spoke candidly about what motivated him to make the movie, and why the team finally decided to release it this year, in spite of Will Smith's controversy.
As Fuqua explained, he wanted to remind people about the past so that we can heal and move forward. And slavery is very much a part of that past, that may start to be forgotten:
"The only thing I can do is try to tell stories that I think could be inspiring in some way but remind us of our history. Because there is a responsibility: We are citizens of the United States of America and that's the same country that kidnapped us and forced labor and brutalized us with violence for greed. So, I don't think we can forget that. I don't think we go about it with bitterness. We should go about it with an open heart; we should go about it hoping to have conversations about it and try to start some sort of healing about it.

If we keep brushing it under the rug, there's a chance of things happening again. As we see in the world, neo-Nazis are saying things about the Jews again. We're going to allow history to repeat itself just so we feel good at night? There's a great saying that courage only matters when everything's on the line, and sometimes that means being uncomfortable."
READ MORE: JOHN WICK: CHAPTER 4 TRAILER UNVEILS AWESOME VIOLENCE AND MORE SECRET TRADITIONS
Emancipation's release plans had reportedly been put on hold following Smith's incident during the Oscar ceremony back in March. However, after a lot of discussions and some successful test screenings, Apple and the producers opted to go back to the original plan and release the movie in late 2022. Here's how Fuqua explained it:
"It was always a full conversation with Apple. They were very sensitive to myself, to Will, to all the people who worked on the movie. There was never a conversation with me and Apple or my producers, Todd Black and Jon Mone or Heather Washington, about the movie not coming out. It was more about, 'We're assessing everything. We're seeing what people are saying.' They were very careful about it. Then we showed the film to some people and their reactions were really positive, and we discussed it along the way.

Of course I wanted people to see the film. My conversation was always, 'Isn't 400 years of slavery, of brutality, more important than one bad moment?' We were in Hollywood, and there's been some really ugly things that have taken place, and we've seen a lot of people get awards that have done some really nasty things. So I think Apple considered all those things, and we discussed a lot of those things. Then a decision was made by the people in charge of distribution and the money at Apple—and I'm grateful, I'm really grateful."
What Will Smith is Saying About Emancipation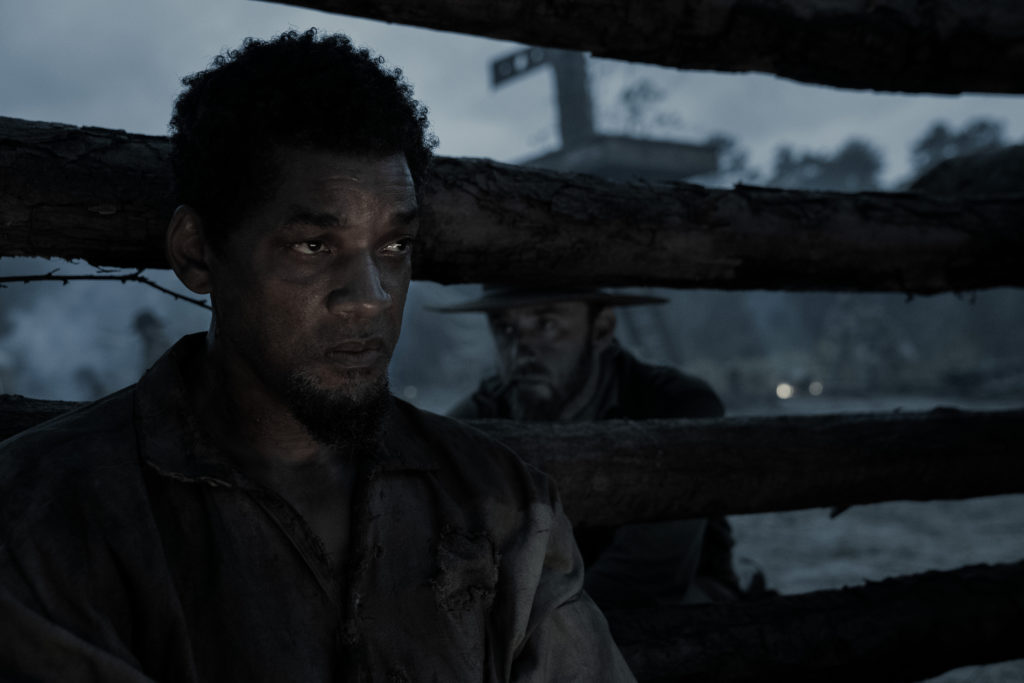 In that same interview, Smith also gave some interesting insights into the film, and what he took away from the experience of filming it. For instance, when asked how his perception of the infamous photo that inspired the film has changed between before and after making Emancipation, Smith said the following:
"At first I saw the sheer horror, the sobering reminder of mankind's seemingly infinite capacity for brutality. In his scars I saw our history and everything our ancestors fought for and against in this country. I saw me.

When I look at it now, I feel even more. Each one of Peter's scars now has a story behind it. There is a man behind the image. A man who has endured both visible and invisible atrocities that are beyond my imagination."
He also added that the most difficult part for everyone involved was the realization that all of these horrific events actually happened. That the picture was from a real man who had real scars. He said:
"I think the difficult part for all of us connected to the project was to reconcile that these events actually happened. We didn't make this story up. Those scars are real. This is a critical part of American history and I believe that acknowledging it and learning about it is central to the future betterment and elevation of our country, and even the world. Like Peter, through the suffering we can and will find emancipation; physically, emotionally, and maybe most importantly, the emancipation of our minds."
Emancipation Cast, Crew, and Release Date
Emancipation will be theatrically released on Dec. 2 by Apple Studios so that it is eligible for the Oscars. Emancipation will start streaming on Apple TV Plus a week after. Antoine Fuqua directed the film, from a script by William N. Collage. Will Smith, Joey McFarland, Jon Mone, and Todd Black are producers. Chris Brigham, Antoine Fuqua, James Lassiter, Heather Washington, Cliff Roberts, Glen Basner, and Scott Greenberg are executive producers.
The cast includes Will Smith, Ben Foster, Charmaine Bingwa, Gilbert Owuor, Mustafa Shakir, Steven Ogg, Grant Harvey, Ronnie Gene Blevins, Jayson Warner Smith, Jabbar Lewis, Michael Luwoye, Aaron Moten, and Imani Pullum.
KEEP READING: IRONHEART'S DOMINIQUE THORNE PROMISES NEW SERIES WILL EXPLORE IRON MAN CONNECTION
Source: Vanity Fair, YouTube