The thirty-seven year long history of The Transformers has held quite a lot of entries into its vast multi-media empire. Starting out with a series of Japanese converting robots with a history that can be traced back all the way to the original G.I. Joe toys, Transformers has evolved into a story so expansive that there are too many universes to count.
However, with the recent fan backlash towards the last trilogy of series, dubbed Transformers: War Cybertron Trilogy, a show that was produced by the recently controversial Rooster Teeth Productions in association with Polygon Pictures (known to fans as the animation studio that did the widely successful Transformers: Prime), many fans became hesitant after the announcement of a new series.
READ: Transformers TV is Pluto TV's Dedicated Transformers Channel – Here's What You Need To Know
The series is called Transformers: Earthspark, and it has proven to be positively divisive amongst the most hardcore of Transformers fans. From introducing drastic recreations of fan-favorite characters to being a show produced with Nickelodeon's Animation Studios, Earthspark has certainly left its mark on the Transformers fandom. But is the show good?
What are Transformers?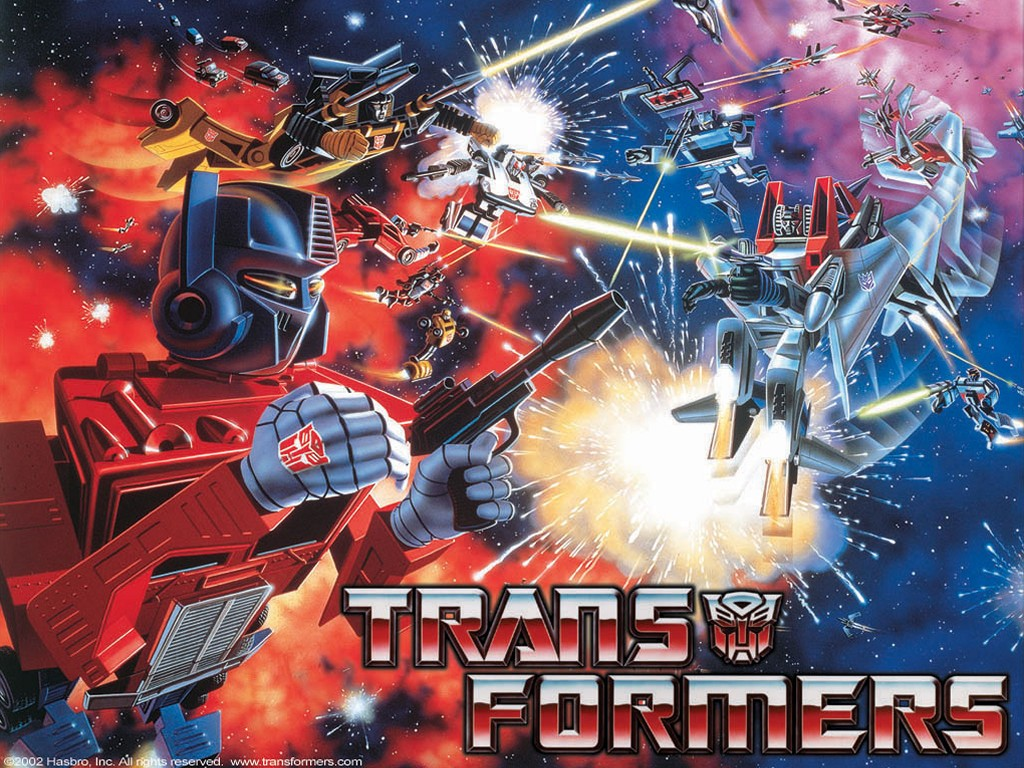 To explain what Transformers is, I have to pretend that those reading this don't have a clue what "Transformers" even is. So, let's get that out of the way.
In 1984, Hasbro and Takara Tomy, in partnership with Marvel Comics, began producing The Transformers, a cartoon series that premiered on September 17th of that year. The show, comics, and toyline depicted the instantly iconic Optimus Prime (Peter Cullen) as he and the Autobots fought a battle against Megatron (Frank Welker) and his band of evil Decepticons. The show often carried life lessons for children watching all across America, inspiring many to adopt Optimus as their own surrogate father figure. The trio of media releases blew up in American's homes, making Optimus, Megatron, Bumblebee, and Starscream all household names.
WATCH TRANSFORMERS GENERATION ONE ON TUBI TV: Watch Transformers: Generation 1 – Free TV Series
The series spawned several sequels and spin-offs, including the direct sequel Beast Wars: Transformers, which itself inspired characters that are set to appear in next year's Transformers: Rise of the Beasts. Many of the series have been divisive amongst fans, with some being favorites such as Transformers: Animated (created by Derrick J. Wyatt, who helmed Cartoon Network's Teen Titans), and others being universally disliked such as Transformers: Robots in Disguise (2015), a sequel series to Transformers: Prime.
Transformers has become one of the most popular toylines and cartoons to ever air on televisions around the globe, even spanning several live-action films (also teeming with divisive opinions from the fans). So, how does Earthspark stack up against the multitude of media?
Where Does Transformers: Earthspark Stand?
Earthspark premiered as a Paramount+ Exclusive series last Friday, November 11th, 2022. The series premiered with ten episodes, showing off the new characters and the returning favorites in new and improved forms. Since its release, the series has definitely led to fans lauding the show's ability to combine action and heartfelt teaching moments. The cast is also stacked with talented actors and actresses, lending each character their own unique personality and allowing fans to fall in love with them.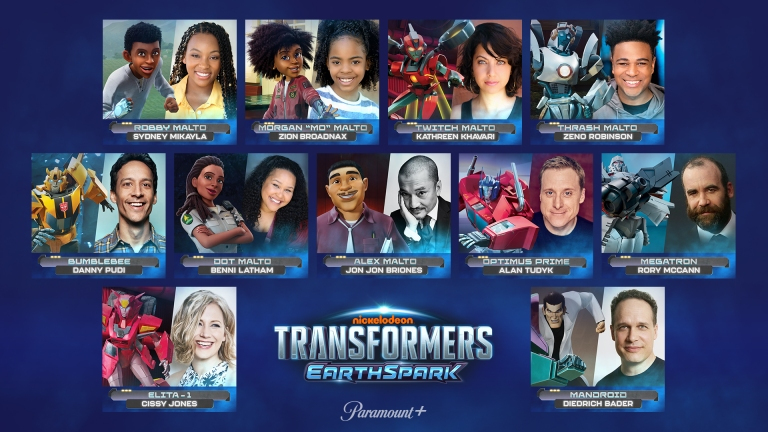 Let's start with the new characters. The series has four central characters: human siblings Morgan "Mo" Malto and Robby Malto, and "terrans" Twitch and Thrash. Mo and Robby, voiced by Zion Broadnax and Sydney Mikayla respectively, take most of the center stage, as their core arcs are what lead to the show's many plotlines. For example, the series involves the siblings moving from Philidelphia to the small town of Witwicky (one of many nods to the original 1984 cartoon).
However, when the two fall into a glowing cave, they inadvertently assist in the creation of the first-ever Earth-born Transformers, dubbed "Terrans". Twitch (Kathreen Khavari) is an energetic little Transformer who converts into a small, ridable drone. Thrash (Zeno Robinson) is an impulsive bot that converts into a motorcycle with a sidecar attached. Both are very childlike in nature, which adds to the show's kid-appeal. Twitch in particular has seen many fans feeling protective, quickly becoming one of the show's standout characters.
RELATED: LUCASFILM REVEALS STAR WARS: THE ACOLYTE HAS BEGUN PRODUCTION & CONFIRMS NEW CAST MEMBERS
But like I said, the show also relies on the star-studded cast that all have taken the roles of many iconic characters. For example, Optimus Prime returns, now with a truly iconic voice actor in Alan Tudyk, who is known for his voice roles in Star Wars: Rogue One and Wreck-It Ralph. He is no stranger to the franchise either, having played the character of Dutch in 2011's Transformers: Dark of the Moon. Megatron also returns, this time in the role of a good guy (you read that right, fans of the Lost Light comics can celebrate), this time with his voice provided by Game of Thrones' own Hound, Mr. Rory McCann.
Bumblebee also makes a more centralized appearance as Twitch and Thrash's mentor, voiced by Community alumni Danny Pudi. And as with all good series, each show needs its own villain. This one finds it in the deep voice of Diedrich Bader, who voiced Mandroid in the show. Bader is mostly known in the animated community for providing the voice of Batman in Batman: The Brave and the Bold as well as the caped crusader in HBO Max's Harley Quinn. All the characters have personalities worthy of the franchise, and each stand out in their own ways.
The Story of Transformers: Earthspark
Without diving too deep into spoiler territory, Transformers: Earthspark plays out similarly to Alf, where-in the Malto family attempts to protect Twitch and Thrash from being discovered by the government. They go so far as to say that the government would potentially dissect the pair of earth-born Transformers. The show also provides life lessons such as being prepared for a fight (and how to avoid one), family unity, and following the rules. The show is clearly made for kids, with even Optimus spouting a joke here and there. The show even deals with concepts of learning to be a parent, as Bumblebee attempts to change his way of thinking as he begins training Twitch and Thrash as proper Autobots.
Megatron is one of the stand-out characters, taking on an almost Optimus-like role where he searches to protect the Decepticons he led following the truce between the two factions. He even makes mention of how Optimus is more-or-less obedient towards the government body known as G.H.O.S.T., which is essentially the same as N.E.S.T. from the live-action films. Other stand-out characters include Twitch, whose excitable and competitive nature has warmed to fans.
RELATED: GEARS OF WAR: NEW LIVE-ACTION FILM COMING TO NETFLIX!
I cannot stress this enough: this is a kids show. You won't find many mature themes. That isn't to say that many recent kids shows haven't had mature themes, as Nickelodeon is no stranger to with the cult-classic Avatar: The Last Airbender. That also isn't to say that the action is lackluster. The battles between the Transformers are epic, with a very noteworthy piece of animation in the two-part episode "Age of Evolution". Fans of Transformers: Prime will certainly enjoy the amount of firepower these battles possess.
But be warned, the show doesn't focus on the classic characters as much as most of the other franchise entries. The only major Transformer that appears in every episode (so far) is Bumblebee, who has been in hiding following his presumed death before the series' story begins. None of that means the show doesn't hold weight as a solid entry into the franchise.
Transformers: Earthspark: Is it Good or Bad?
While the show is still seeing its first season's run through Paramount+, with new episodes being released weekly on Fridays, it's hard to tell if the show will stick the landing. Nickelodeon is new ground for Transformers, even if online streaming isn't. But with a truly solid cast of characters, glorious action that any fan will love, and a few moments of inclusion that has many fans cheering, Earthspark has proven itself worthy to carry the Transformers name.
Currently, Transformers: Earthspark is available to stream on Paramount+, with the first ten episodes available in the United States. Other countries, such as Canada, are unfortunately forced to wait, as they are only able to watch the two-part series premiere. The premiere is also available to stream on YouTube (linked below). Let us know what you thought of Transformers: Earthspark on Twitter and follow us for more breaking news, including an upcoming retrospective on the 2007 live-action film to celebrate the 15th anniversary of the film's release. Stay tuned to the Illuminerdi for all your geek news!
READ NEXT: Power Rangers Cosmic Fury To Release On Netflix Fall 2023: Exclusive – The Illuminerdi