In the recent press conference for Willow, when it came to the question of the challenges that Warwick Davis had to endure while shooting the series, he says one part is the physical challenges of the role.
"I remember the first time around when I was 17, it was physically quite challenging. Difficult terrains, the harsh conditions in the mountains of New Zealand but this time around, I'm not 17 anymore. [I'm] 52, so, rough terrain, mud, that sort of thing."

Warwick Davis (Willow in Willow Disney+ series)
RELATED: Willow: Writer and Executive Producer Jon Kasdan Explains the Absence of Val Kilmer's Madmartigan in the Disney+ Series
Another part that was a challenge for him was doing the original material from the 1988 film justice for the fans. Davis knew that fans from the original film would be watching this series so the weight of the fans and wanting to make this project as good as it could be, was a challenge that he needed to face.
With Challenges Comes Triumphs
As much as challenges become a difficult thing to go through, Davis does give praise to his fellow cast members and how the reason why this particular project is so special is because of the people he worked with.
"You know, this amazing ensemble cast we have here: Jon, our writer, the various directors we had throughout the series as well. Also, the creatives at the top of the ladder, namely Kathleen Kennedy and Ron [Howard] as well."
RELATED: The Princess Diaries 3 Is Finally A Go At Disney!
An interesting thing that was also learned from the conference is how Davis' brought his kids on set and they also have a part in the series.
A Family Dynamic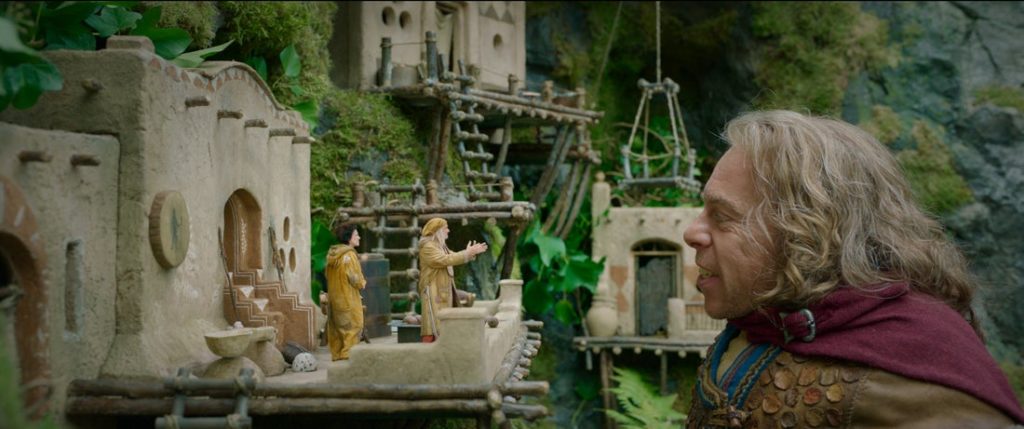 Davis has three children: Annabelle, Harrison, and Lloyd Davis. He spoke about how when Harrison was eight years old, he showed him the original film and how much it had an impact in the Davis household. Turns out that both Annabelle and Harrison have parts in the series.
"It was wonderful to have Harrison and my daughter, Annabelle as part of the series. Annabelle plays Mimz, Willow's daughter and she's a brilliant actor on her own right now. We had a lot of fun playing the scenes together."
RELATED: Disenchanted Crew Shares Rare Behind-the-Scenes Look
When it comes to Harrison, Davis explained that he became his stunt double. "Harrison for me is the perfect stand and photo double. Same height as I do and looks like me." Davis is very proud to see his children working alongside him, especially with a continuation project that he became a part of when he was close to the same age as his son, Harrison.
Warwick Davis' Presence on the Willow Set
According to Ruby Cruz, who plays Kit in the series, working with Davis was a huge thing for her. She explains that watching him perform and how he was able to switch "on and off" between the character and his own persona, was a great thing to experience.
"You just waltz on set and then suddenly, you'd be like in the most emotional state or you'd be cracking one-liners the entire time while everything is going to disaster. I think it was just being around you and getting to witness you in your element that was really cool."
Disney+'s Willow series releases later this month, starting on November 30. Fans can re-watch the original 1988 film that's currently on Disney+ before venturing off into a new adventure with the brand new series.
So, what do you guys think? Are you excited to come back to the "Mother World"? Will you be watching it with the family this holiday season? Let us know in the comments or tweet us your answers on our official Twitter page at @The_Illuminerdi. Don't forget to follow us there and all of our socials!
KEEP READING: Zootopia+: Michael Giacchino Helped Create an Incredible Musical Number