Warner Bros. Games kicked off the launch of Season 2 of MultiVersus this week, which features the later addition of the amazing Marvin the Martian as an upcoming playable character. Along with the iconic Martian, Season 2 will also feature a new map that will have fans of Game of Thrones very excited.
Unfortunately, while Season 2 of MultiVersus has already begun, fans will have to be patient until Marvin the Martian and the new gameplay map become playable.
MARVIN THE MARTIAN JOINS MULTIVERSUS FOR SEASON 2
Marvin the Martian is another addition of the Looney Tunes Universe to the game. Hailing from Mars, the iconic Looney villain is equipped with his Illudium Q-36 Explosive Space Modulator explosive device, a powerful space blaster, and the ability to summon a spaceship. Also new for Season 2 is an upcoming map based on the Game of Thrones franchise, which will allow gamers to hurl opponents away from the Iron Throne.
RELATED: MULTIVERSUS ADDS STRIPE, ANNOUNCES MONSTER MASH EVENT, AND MORE IN HALLOWEEN 2022 UPDATE
The new Game of Thrones map also includes Westeros-inspired hazards and some new iconic theme music. Warner Bros. Games and Player First Games will announce the release dates for Marvin the Martian and the Game of Thrones map later on.
The Season 2 Battle Pass for the game does offer a variety of free items players can now earn in-game, including the Baker Street Tom & Jerry character variants from Tom and Jerry, the Tea Time Reindog variant, and a Pixel Finn profile icon from Adventure Time. Players who unlock the premium Battle Pass for Season 2 can also unlock more rewards, including Scooby-Doo's Astronaut Velma, Looney Tunes' Maestro Bugs Bunny, and the Arya Yawn taunt for Arya Stark from Game of Thrones. The free and premium Battle Pass paths have 50 tiers of earnable rewards.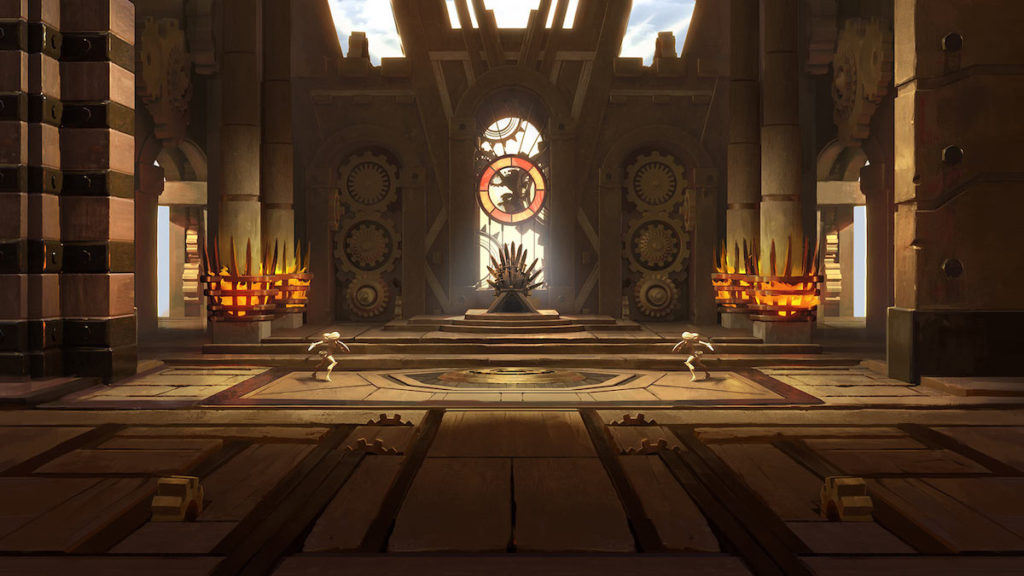 Also launching for Season 2 are the Samurai Batman DC Comics skin, Evil Morty from Rick and Morty, and Fern Finn from Adventure Time as character variants. These DLC skins are all available to purchase now in the game.
Another exciting mode for MultiVersus Season 2 includes the MultiVersus Fall Showdown. This consists of a two-versus-two online tournament series with a $60,000 prize pool. The North America East, North America West, and Europe finals are slated for this weekend on Sunday, November 20. More details on the tournament are available at Start.gg.
On Monday, November 21, MultiVersus will celebrate the 80th anniversary of the iconic Looney Tunes character, Tweety Bird. This will include a special Happy Birday, Tweety ringout that will be available as a free item for all players.
Of course, MultiVersus is available now. The platform fighting game is free-to-play and available as a free download for PlayStation 4, PlayStation 5, Xbox Series X/S, Xbox One consoles, and Windows PC. The two-versus-two fighting game features an all-star lineup with characters from DC Comics, Scooby-Doo, Game of Thrones, and some of your other favorite characters across film and television. There's also an original playable character in the game named Reindog.
RELATED: MATTHEW LILLARD DESCRIBES PLAYING SHAGGY AS A CAREER HIGHLIGHT
It appears MultiVersus is moving along well with more fun content for fans and players alike. Player First Games also plans on adding more heroes and personalities to the roster in the near future.
What do you think about the latest details on Season 2 of MultiVersus? Have you been playing it at all? Who is your main? Let us know what you think about the fighting game on The Illuminerdi socials.
KEEP READING: MULTIVERSUS: MAGNIFICENT INTERVIEWS WITH THE ARCHITECTS OF WARNER'S LATEST GAMING PHENOMENON
Source: Warner Bros. Games