Just because San Diego Comic-Con is now over, doesn't mean our stream of content has to be. Check out our interview with the brilliant mind behind MultiVersus.
Make sure to follow us on Youtube, for all your nerdy needs and insights to pop culture. Especially if you are like most gamers and falling quickly in love with the new hot game, MultiVersus. This new game which opened its beta on July 26, is taking over the streaming world. Players are able to choose from a handful of characters that fall under the Warner Brothers name and include DC Comics, Game of Thrones, Looney Toons, Scooby Doo, and so much more. Plus, new players will be added throughout the game, including three big names that were announced during San Diego Comic-Con. Those new players include LeBron James who is already out and coming soon in August, and Rick, and Morty.
RELATED: MULTIVERSUS OPEN BETA TO BEGIN JULY 26; EARLY ACCESS AVAILABLE JULY 19; NEW MULTIVERSUS GAMEPLAY TRAILER REVEALED WITH FIRST LOOK AT IRON GIANT
After the announcement was made, Kevin Fenix from our team was able to grab quick interviews with a few of the masterminds behind MultiVersus. Including co-founder and game director Tony Huynh, and executive producer Sheloman Byrd. Both touched on how it felt to see the crowd's reaction as the news broke during the MultiVersus panel. And honestly it's relatable to anyone who has ever created something for other people to consume.
As Huynh stated, "it's been a really long time coming, and having LeBron is absolutely incredible." But it isn't just the addition of LeBron as a character that excited both creative minds. It's the idea of what players will be able to achieve with the mechanics. In games like this, so much time and effort go into each character's abilities. Including how will they be used, who they pair well with or against other characters, what combos or mechanics make sense, and does this addition keep the overall game balance. But as we see time and time again, even with all that pre-planning and forethought, it's hard to predict how the gamers will choose to use the abilities.
RELATED: MULTIVERSUS TECHNICAL ALPHA [STEAM] 1ST IMPRESSION OF WB'S EPIC CROSSOVER FIGHTING GAME
This is exciting for all involved in the development of the game and was touched on by both Huynh and Sheloman. Huynh talked about how exciting it was for him to see players be able to get their hands on LeBron's character and to see how he plays. While, Sheloman went even further by stating, "have the wheels start to turn in terms of 'wait that's a ball mechanic, what does the ball mechanic actually do.' We can't wait to see a lot o the experimentation, so it's awesome to see."
Sheloman Byrd Discusses MultiVersus
The idea that MultiVersus allows for a wide range of diversity when it comes to gameplay and players' different styles is one of the major components of why this game is a smashing hit. There really is something for everyone and if it isn't available yet, it will be soon as new characters are added. When asked about his favorite co-op pairing, Tony Huynh shined a light on that very concept.
"I actually enjoy finding new and different combinations of characters." After touching on his most played character Shaggy, he continued to say. "Just a lot of different options that's what keeps the game fresh"
RELATED: NEW MULTIVERSUS TRAILER REVEALS TASMANIAN DEVIL, THE IRON GIANT AND VELMA; OPEN BETA COMING JULY 2022
And he is 100% correct on that. Similar to hit games like Fortnite, Overwatch, and Apex these games have been able to keep players coming back for more due to the ever expansion of characters and items like skins that add on to the experience. As well as the fact that when one character is mastered or players want more of a challenge, they can always switch up and start to learn someone new. This is also why it's amazing that instead of just the different abilities that connect to the character, they have created four classes. Maybe in one game, a healer will be needed, but in another, it's going to be full-on brawler action. With MultiVersus, the possibilities are limitless.
Tony Huynh's Turn To Discuss MutliVersus
If you haven't already, download MultiVersus today available for all gaming platforms. Currently, there is a pre-season going on where you will be able to win prizes and new characters. The first real season and the full launch are scheduled for next week, August 9th. But honestly, why wait?
Will you be playing MultiVersus? Who's your favorite character? Let us know in the comments below and feel free to follow us on social media.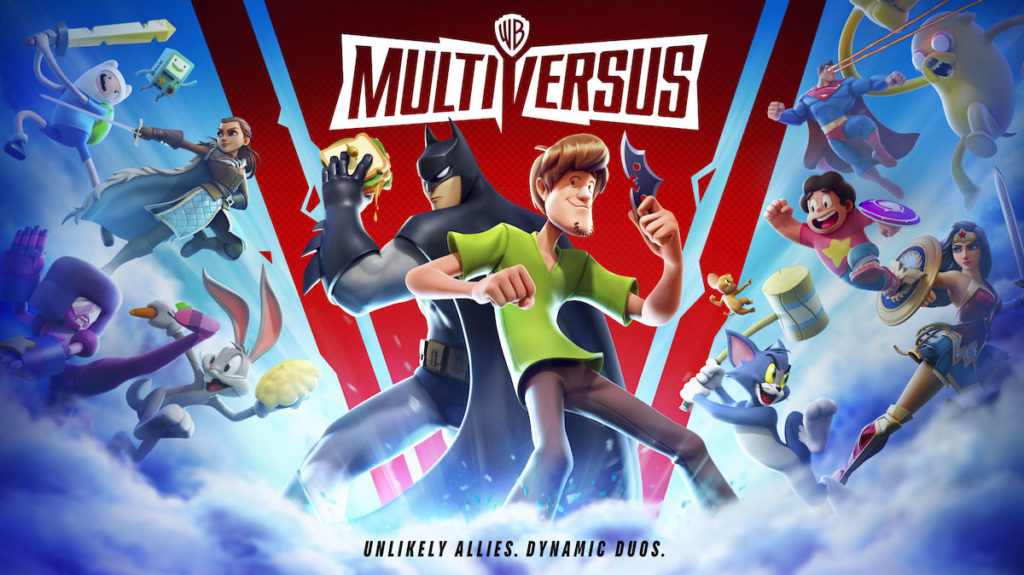 For more interviews from San Diego Comic-Con, including some from the voice actors for MultiVersus, go to our Youtube Channel.
KEEP READING: BLACK ADAM STAR ALDIS HODGE WANTS TO SEE JESSE PLEMONS PLAY A VILLAIN IN FUTURE COMIC BOOK MOVIE: EXCLUSIVE INTERVIEW