Finally, after a long and highly winded road, it seems as if Beetlejuice 2 is on track to enter production. The latest signing is a positive one, especially as it means that Catherine O'Hara, our very own Delia Deetz, will be returning.
It remains only for us to figure out how far away we are from the release of Beetlejuice 2.
Beetlejuice 2 Is Still In Its "Early Days", Director Tim Burton Reveals
Beetlejuice is one of those old movies that are still considered good, even by today's high standards. Released in 1988, the movie tells the story of two ghosts who are intent on driving out a family that has moved into their old home. However, when their many attempts prove unsuccessful, they enlist the help of a bio-exorcist.
The movie was well-received by fans, even spawning an animated television series, video games, and a 2018 stage musical. The only thing that the movie has proven unsuccessful in – severally! – is getting its sequel off the ground.
However, not anymore, as Warner Bros. is reportedly working on powering through with the long-awaited sequel. We know that the news of the sequel is something you might have been hearing as early as the '90s – the movie has actually gone through several creatives – but this time, things are finally coming to a head.
RELATED: BEETLEJUICE 2 REPORTEDLY HAS MICHAEL KEATON AND WINONA RYDER REPRISING THEIR ROLES
In February 2022, The Ankler reported that Brad Pitt's production company Plan B has joined the team driving for Beetlejuice's sequel. At the time, it was also confirmed that Michael Keaton and Winona Ryder will be coming back. In fact, the heat around the project at the time was so intense that it was believed that filming could start as early as this summer.
This, as you can already guess, didn't happen. When Tim Burton was quizzed about it this October at the Lumiere festival, he teased that "nothing is out of the question," and that he is "working on ideas."
"I only know if I'm making a film when I'm actually on the set shooting. I try to go back to the root of everything. It springs from a seed and then it grows, rather than out of these statements. I am working on ideas and things but it's all very early days. We'll set how it goes. How's that for a none answer?"
Beetlejuice 2 To Bring Back Catherine O'Hara After So Many Years
It's been over 33 years since Beetlejuice originally dropped, but the people working on the sequel don't want to recreate the world around new characters. They see more potential in having a nostalgic take on the movie than bringing in younger and timelier stars.
On Nov. 18, The Direct exclusively revealed that Catherine O'Hara, who played the haunted family's matriarch, has been signed on to return.
You might recognize O'Hara from the famous Christmas movie Home Alone.
RELATED: BEETLEJUICE: MICHAEL KEATON REVEALS HOW HE PERSONALLY CREATED HIS ICONIC LOOK
In 2016, speaking at the Canadian Screen Awards, O'Hara talked about her willingness to return to the sequel if she ever gets a call, especially since the movie holds a special place in her heart.
"I wish I could do it but I haven't heard anything. I met my husband on that movie, he designed the sets, so we would both love to be involved. But, like you, I keep hearing about it every once in a while but it doesn't seem to go anywhere. I don't know, I'd love to see it, I'd love to be in it."
The Direct is predicting that the movie could start filming in a matter of months, making it possible for the sequel to drop as early as 2024.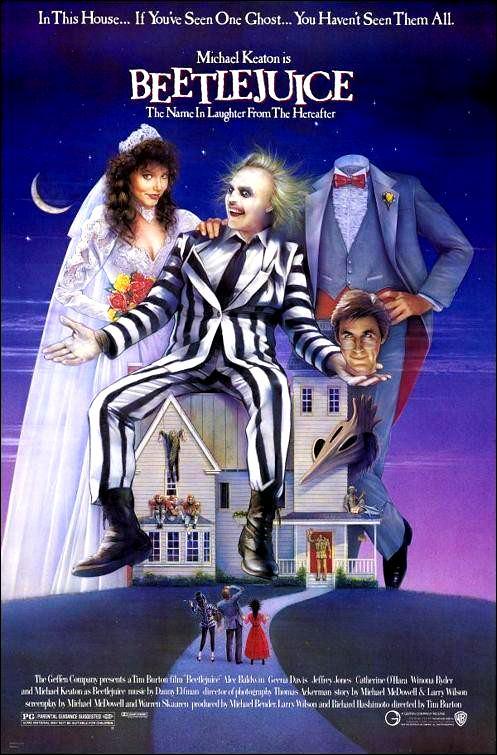 Will you be watching Beetlejuice 2? Let us know in the comments or on Twitter, and check back with the Illuminerdi for more amazing Warner Bros. content. We're always watching.
KEEP READING: WILL CHANNING TATUM FINALLY PLAY GAMBIT IN DEADPOOL 3?
Source: The Direct