The Angry Birds are not done rolling out their secret weapons against the piggies of Piggy Island who want to eat their eggs. Apart from being so iconic that it spilled into an animated franchise, the game has garnered the interest of millions of people around the world.
Now, it's getting a new "Melody" that's sure to bring old and new audiences catapulting to the game.
All About Melody – And Her Musical Mayhem
This November/December just got a little more interesting and A LOT MORE EXCITING. According to a new press release by Rovio, the awesome team behind the Angry Birds games, "you can now unlock Melody in a new event and unleash her musical mayhem on the piggies."
And if that news isn't exciting enough, it's a limited time event that'll last as long as December 4. So get on your pad, screen, whatever, and unlock Melody. Believe me, she'll make a whole lotta difference when the piggies come for your eggs.
RELATED: MultiVersus Season 2 Begins With Magnificent Marvin the Martian Announcement
What's her backstory?
"This new songbird grew up in a house full of music, showing a talent for singing from a young age. As such, Melody loves music in all of its forms. You can find her dancing to the latest hits, or chirping along to classical tunes. Despite being an Angry Bird, she's actually quite easygoing, but when she gets fired up, she'll express herself through music with her powerful voice – to devastating effect!"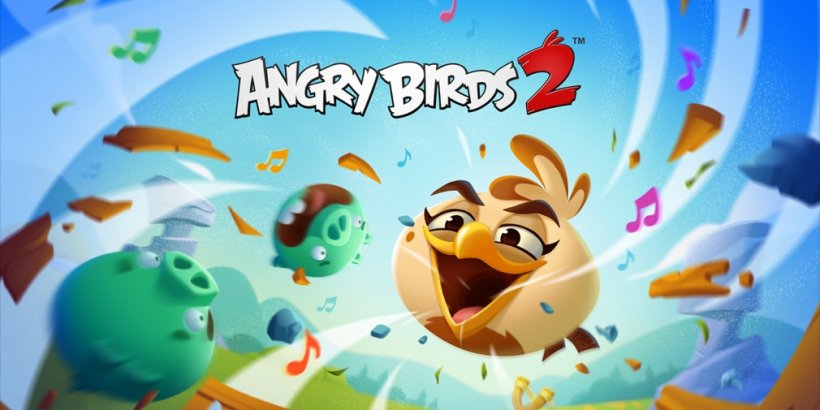 The team behind Angry Birds has spent this year looking for ways to increase gamer satisfaction, from the addition of "Pick Your Flock" feature to the introduction of this brand new character with ultra-special – or should we say ultrasonic – skills. The "Pick Your Flock" feature allows you to bring any bird you choose to the levels, unlike before. And not just that, the feature also gives you the power to pick any combination of birds that you want to launch at your piggy opponents, from the seven core flock characters as well as special "extra birds."
RELATED: LucidSound LS50X Review – The Absolute Gold Standard of Gaming Headsets
This helped make the game a little more technical as you can now combine the strengths of different birds to create the ultimate strategy. Yes, I know the game has indeed come a long way from its primitive days of just aiming your shot right and launching birds at piggies.
So, with all this newfound freedom provided by the "pick your flock" feature, what will Melody be bringing to the table? Well, for one, she can sing like it's nobody's business. This special ability – wait for it – means that she can inhale any object and launch it at her enemies at ballistic speed.
We're still not done with what Melody can do – there's very little she can't do, (she is, after all, the first character introduced into the game in seven years). Once your Melody has inhaled these projectiles, you can then aim and fire them whichever direction your brain tells you to, making Melody a crucial part of your highly orchestrated strategy against the corrupt piggies.
What are you waiting for? You can now unlock Melody by playing Angry Birds 2, joining the event, collecting the feathers, and taking part in The Melody Adventure before December 4.
Why Rovio Has Chosen This Time To Unlock Their New Secret Weapon
Angry Birds is not one of those games that people play for a while and then forget. The team behind the game has managed to keep their players interested and wanting more every coming year. But for seven years, they've actually done this without needing to introduce new characters, even though fans yearned for it.
RELATED: PowerA MOGA XP7-X Plus Review – Incredible All-in-One Cloud Gaming Solution 
So why did they feel the need to add Melody to the game now? Well, this is probably because the game is slowly moving towards making the warfare between the birds – sorry, angry birds – and the piggies more strategic than ever before. With this new feature, what better way to plan your victory than with a bird that can accurately fire projectiles, which might include blocks or even piggies, at your piggy enemies?
When Production Director Anastasia Kharlamova was asked how Melody fits into the team's plan to build on the game's longevity, she said:
"Anastasia Kharlamova: We try to be player oriented and data driven when approaching our planning, so while we see expanding the Angry Birds flock as an important avenue for the game, we would like to analyze the reception of Melody and take any learnings with us moving forward. This means that we may change the way of bringing characters into the game or come up with some other ways to expand the Angry Birds family."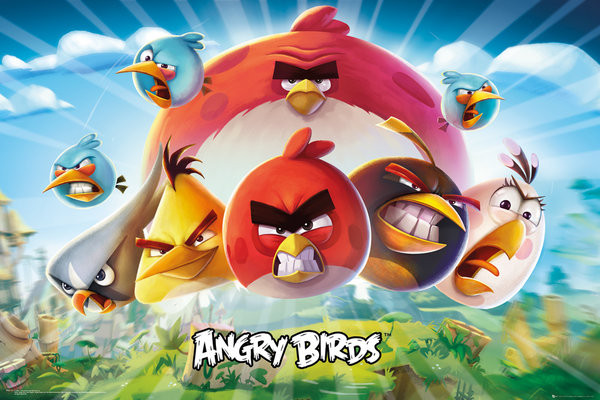 Have you unlocked your Melody? Will you be playing Angry Birds to unlock it? Let us know in the comments or on Twitter, and check back with The Illuminerdi for more amazing Rovio content. We're always watching. 
Source: Angry Birds
KEEP READING: God of War Ragnarök Review: The Highly Anticipated Sequel Is Here!