Ryan Reynolds reportedly wants Channing Tatum for Deadpool 3. Is he finally going to finally play Gambit?
---
Following the shocking announcement back in September that Hugh Jackman would be reprising the role of Logan/Wolverine in the upcoming Deadpool 3, the Internet has been feeding itself with rumors and speculation regarding who else could appear in the movie. We know that the narrative will bridge the gap between Deadpool's universe from the Fox days and the Marvel Cinematic Universe, where he will supposedly live from now on. For that reason, speculation has mounted on the movie featuring characters from previous Marvel-Fox movies like Tim Story's Fantastic Four movies, to Owen Wilson's Agent Mobius and the rest of the TVA from Disney Plus' Loki.
Channing Tatum, Gambit, and Deadpool 3 Sitting in a Tree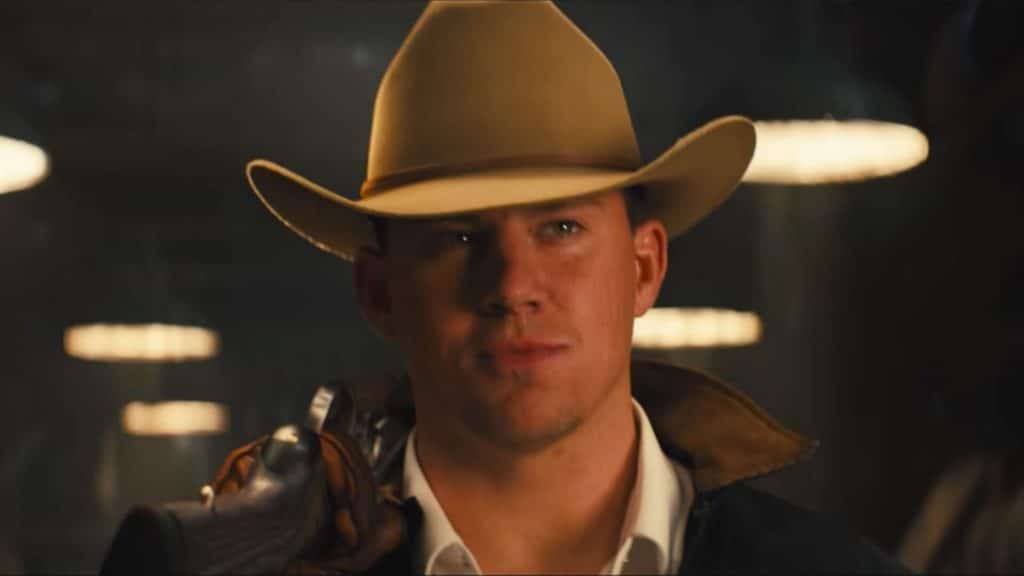 A new rumor by Daniel Richtman, who is also behind these other stories, points to another character from yet another universe, the one of "what could have been" projects. According to the story, Wade Wilson himself, Ryan Reynolds, has approached Channing Tatum to appear in the threequel.
RELATED: WATCH MARVEL'S MIDNIGHT SUNS' EXCITING PREQUEL SHORT
Channing Tatum was once supposed to be playing Gambit in the Fox universe, in a movie that never got in front of the cameras as well as in the main X-Men universe from then onwards. Tatum, who posed with the rest of the actors inside the Marvel/Fox projects, never got his time to shine. However, Richtman is now saying that Tatum could potentially be playing a different character than Gambit, should he appear in the movie.
What do we know about Deadpool 3 so far?
Details are pretty scarce at this point in time, though the movie could be gearing up to shoot in the next few months. Even though we've spent the longest time with no news on the Deadpool front, everything is happening quite fast at the moment, though hopefully, that doesn't mean bad news for the film.
According to a Variety interview with Ryan Reynolds, Hugh Jackman agreed to appear in the movie just this past August, many months after Shawn Levy had been tapped to direct the film and just as the movie was entering pre-production. Reynolds has gone on record saying that they were developing a third Deadpool film as a road trip featuring Wolverine and Deadpool before the Fox acquisition by Disney, so it's possible that, after getting the news of Jackman's return, they decided to rework the script to mesh it with what they had back in the day.
RELATED: IRONHEART'S DOMINIQUE THORNE PROMISES NEW SERIES WILL EXPLORE IRON MAN CONNECTION
It's officially unknown who will be returning for the third film from the previous two, but another rumor by Richtman points to Zazie Beetz being in negotiations to return as Domino. Rhett Reese and Paul Wernick are returning as screenwriters from the first two films. Interestingly enough, Reynolds revealed recently that he'd also written a Deadpool Christmas movie with both of them that got lost in the shuffle after the Fox acquisition.
What the future holds for Deadpool in the MCU
A lot is on the line here for everyone involved. This will be the first rated R film produced by Marvel Studios and potentially be partially set in the MCU. The character will one day cross over with other characters from that universe, so it remains to be seen how that will play with audiences, especially families with young kids that have been following the MCU up until now thinking that it is age-appropriate.
Bob Iger, who is now back in charge at Disney, has always insisted on the company staying true to its family-friendly tone. But he is also a big fan of Kevin Feige's work ethic and probably trusts him with making everything feel right for everyone. The marketing campaign for Deadpool 3 will surely let everyone know this is no kids movie.
RELATED: WINSTON DUKE CONFIRMS M'BAKU IS THE MIGHTY NEW KING OF WAKANDA IN BLACK PANTHER 2
As far as Channing Tatum's involvement goes, if true, it definitely points to Ryan Reynolds scrolling down his phonebook and giving all of his buddies a call. And if nothing else, that opens up the possibilities of who we could see in the movie. Reynolds is currently shooting a movie with John Krasinski, could he get him involved in it too?
Deadpool 3 is currently scheduled for a Nov. 8, 2024, release date. What do you think about Channing Tatum possibly appearing in the sequel? Are you looking forward to Deadpool joining the MCU? Do you think Channing Tatum should finally get his chance to play Gambit? Let us know in the comments and on our social media!
KEEP READING: BAD TRIP'S LIL REL HOWERY WAS ATTACHED TO STAR IN GAMBIT WITH CHANNING TATUM: EXCLUSIVE
SOURCE: Twitter