After a big run in theaters, Warner Bros. and DC Entertainment's Black Adam has now hit digital HD Video On Demand. To celebrate the digital release of the epic comic book superhero action adventure, Vudu and Fandango have released the opening sequence from the film.
You can check out the YouTube version of the film's opening scene, showcasing the origin of Teth Adam and Kahndaq, below:
BLACK ADAM HITS DIGITAL VOD WITH OPENING SCENE AVAILABLE TO WATCH FOR FREE
Starring Dwayne "The Rock" Johnson and directed by Jaume Collet-Serra, DC's Black Adam marks the big-screen debut of the comic book antihero. Almost 5,000 years after he was given almighty powers of the ancient wizards, and soon imprisoned, the mighty Teth-Adam, aka Black Adam (Johnson) is freed from his earthly tomb. Now, it's time for Black Adam to fight against the oppressive forces that have taken over Kahndaq. But will Black Adam become the world's savior or destroyer?
RELATED: DWAYNE JOHNSON WANTS BLACK ADAM TO BE THE "DIRTY HARRY OF SUPERHEROES"
The film also stars Pierce Brosnan as Doctor Fate, Noah Centino as Atom Smasher, Aldis Hodge as Carter Hall aka Hawkman, and Quintessa Swindell as Cyclone.
Fans can now buy or rent the film on digital VOD from Fandango's Vudu service. It's available to own for $24.99 or $19.99 for a rental. Formats include Standard (SD), HDX, and UHD.
Black Adam hit the digital VOD format fairly quickly after its theatrical release on Oct. 21. The film did not fare well with critics, scoring only 39% on the Rotten Tomatoes Tomatometer. The film is still playing in theaters, where it did manage to find a decent audience. Thus far, it's grossed $160 million domestically and counting and about $370 million worldwide.
It's highly likely Black Adam will be able to make over $400 million at the global box office before it finally leaves theaters for good. However, whether that gross is enough to justify a sequel remains to be seen, especially at a time when there is a lot of change and upheaval going on at both Warner Bros. Discovery and DC Entertainment.
RELATED: BLACK ADAM: ALDIS HODGE ON HIS VERSION OF HAWKMAN & HIS SUPERHEROIC PERSPECTIVE OF JUSTICE
What is working against Black Adam for its sequel prospects is its costly budget. The film had a hefty budget in the reported range of $200 million. That could make the film a difficult sell for additional installments. However, it might be easier to get The Rock back as the character in other big-screen DC Universe features instead.
James Gunn and Peter Safran are now the new co-heads of the DC Films division. They obviously have plans for the future of the DC Universe of the big screen. While Black Adam didn't do huge business, it didn't bomb either, and Dwayne Johnson is still one of the biggest stars in the world with a large following.
For fans who would rather wait for the 4K, Blu-ray, and DVD release, Black Adam will hit those formats on Jan. 3, 2023. But at the very least, they still have the option to watch it in theaters for a bit longer or check it out on digital VOD.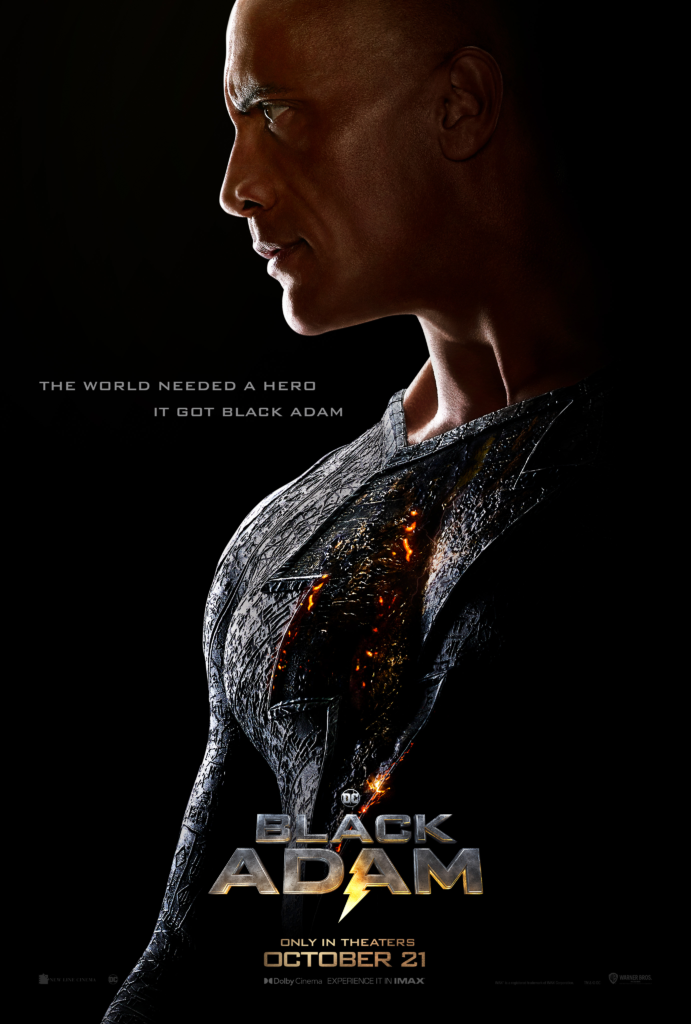 What do you think of the news? Did you check out Black Adam in theaters and plan to check it out again on digital VOD? Do you plan on waiting for a Blu-ray or home video release instead? Let us know what you think about the film on The Illuminerdi Twitter.
KEEP READING: BLACK ADAM REVIEW: THE 2022 DC EPIC DELIVERS ALMOST EVERYTHING A FAN COULD ASK FOR
SOURCE: Vudu, YouTube